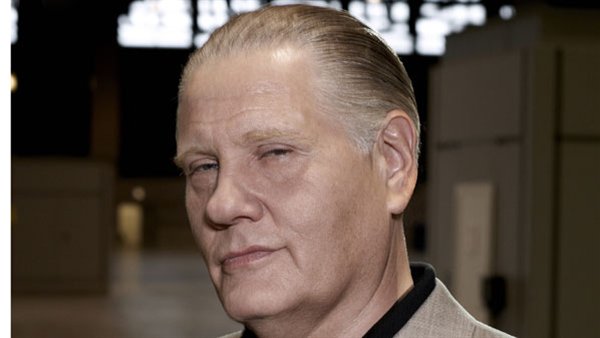 Have we told you the best thing about new shows are the supporting cast members?
On the unnecessary "Mob Doctor," for example, we have another opportunity to see Manny Horvitz, lately looming as mobster Manny Horvitz on "Boardwalk Empire," and Zach Gilford, the former Matt Saracen of "Friday Night Lights."
In the case of Forsythe, who plays Constantine in "Mob Doctor" it is a case of type casting.
"It's funny," he says. "Years ago I did Al Capone on 'The Untouchables.' And in the very last episode, they put me in prison. And the very first episode of this, I'm getting out of prison. And it's exactly 18 years later, which is the storyline. So I feel like I'm continuing the story."
Forsythe, who plays Jake LaMotta in the unsanctioned "Raging Bull" sequel "The Bronx Bull," says it's fitting that "Mob Doctor" is set in Chicago.
"Everybody that have descended basically from the Capone family are still there," he says. So it's not too unusual that there would be a conflicted character like the "Mob Doctor" who is both connected and trying to go straight.
For Gilford, he can provide some local tips when it comes to simulating Chicago.
"I grew up on the North Side in Evanston, you know, so I know the city. Like I know it well, and I've been there a lot since I left. All my friends and family are still there. But I mean, they've done such a great job. That's one of the reasons why I loved the script when I first read it, was it felt real and not over the top, not these stereotypes that we've always imagined of Chicago."