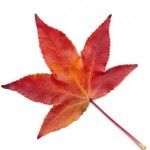 We're previewing the season's new shows on broadcast TV all week, night by night. Thursday is traditionally one of the most important and competitive nights, which is why a lot there aren't many new shows planned for the night.
NEW SHOWS
"Last Resort" (ABC, 8 p.m., starts Sept. 27) One of the most promising new shows of the fall has a spectacular first episode, reflecting a socio-political situation that's never quite been seen on broadcast TV here. A U.S. nuclear submarine gets an unusual order to bomb Pakistan, but because it comes from a different channel than usual, they hesitate. This makes them a target, so the sub hightails it to the nearest island. Whatever happens next – an island story like "Lost"? — may be completely different than what's gone before, but a lot of work is done in setting up a crisis and a number of interesting characters, led by the great Andre Brougher.
"Beauty and the Beast" (The CW, 9 p.m., Oct. 11) is not the cartoon or the old TV series. In fact the "beast" in question here is hotter looking than 90 percent of the male population and marked only with a small scar on his cheek. Jay Ryan is the "beast," Kristin Kreuk, who should know better, is the beauty, who is actually a police detective.
"Elementary" (CBS, 10 p.m., Sept. 27). Sherlock Holmes has channeled by all manner of shows before, either explicitly or not ("House" was a Holmes variation, for example). This one, though, doesn't seem so necessary, with Jonny Lee Miller as Sherlock, a Brit transplanted to New York. He's British himself and yet his accent seems put on somehow. An odder casting is Lucy Liu as a dour Watson. But it's just another excuse for another gruesome crime procedural from a network that's run out of ideas how to do them, they do so many.
RETURNING SHOWS
"The Bing Bang Theory" (CBS, 8 p.m., returns Sept. 27), "The X Factor" results show (Fox, 8 p.m., Sept. 13), "30 Rock" (NBC, 8 p.m., Oct. 4), "The Vampire Diaries" (The CW, 8 p.m., Oct. 11), "Two and a Half Men" (CBS, 8:30 p.m., Sept. 27), "Up All Night" (NBC, 8:30 p.m., tonight), "Grey's Anatomy" (ABC, 9 p.m., Sept. 27), "Person of Interest" (CBS, 9 p.m., Sept. 27), "Glee" (Fox, 9 p.m., Sept. 13), "The Office" (NBC, 9 p.m., tonight), "Parks and Recreation" (NBC, 9:30 p.m., tonight), "Scandal" (ABC, 10 p.m., Sept. 27).
Here's what's going on on Sundays, Mondays, Tuesdays, Wednesdays and Fridays.