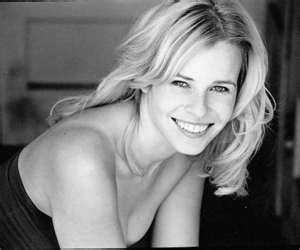 "Clelsea Lately"
(E!, 11 p.m.) gets a new look as host Chelsea Handler moves into a much bigger studio.
Will her show get bigger, too? Well, Jennifer Aniston is on the show tonight. But she is still only on E!

And on yet another night of a
"Here Comes Honey Boo Boo"
(TLC, 8 p.m.) marathon,
"Jimmy Kimmel Live"

(ABC, 12:15 a.m.) has Honey Boo Boo and her mom on the show.
President Obama takes questions from kids for the special "Kids Pick the President: The Candidates" on
"Nick News with Linda Ellerbee"
(Nickelodeon, 8 p.m.). Questions to Mitt Romney, who declined to participate, are answered in film clips from past speeches.

"Major Crimes"
(TNT, 9 p.m.) reaches its first season finale, doing a credible job being a spin-off of "The Closer."

A finale also comes for the ninth season of
"The Bad Girls Club"
(Oxygen, 10 p.m.).

Kim Raver of "24" and "Grey's Anatomy" joins the cast of "Revolution" (NBC, 10 p.m.) as Giancarlo Esposito's partner.

Serena is back and hosting a gala on
"Gossip Girl"
(The CW, 9 p.m.).

With two previous winners dismissed last week — Drew Lachey and Helio Castroneves — it looks like home voters will continue to keep in less deserving contestants on
"Dancing with the Stars"
(ABC, 8 p.m.), such as Bristol Palin and Kirstie Alley. This week, the remaining dancers get to choose the dance style for another competitor, and Paula Abdul appears as guest judge.

The way the battle rounds are going on
"The Voice"
(NBC, 8 p.m.), they might not have teams filled for weeks. Tonight is another two hour episode.
The new show
"My Shopping Addiction"
(Oxygen, 11 p.m.) would seem at odds with all the commercials during the show encouraging further consumerism.
A second season starts for the game show "
Figure It Out"
(Nickelodeon, 8 p.m.).

Choosing an godfather isn't easy on
"How I Met Your Mother"
(CBS, 8 p.m.).
"2 Broke Girls"
(CBS, 9 p.m.) audition for "Cupcake Wars." And
"Mike & Molly"
(CBS, 9:30 p.m.) get serious about a baby.

Reality shows don't cost as much to make as scripted shows, but cheaper than either of them are the reunion shows. A multipart one concludes tonight on
"The Real Housewives of New York City"
(Bravo, 9 p.m.) after a repeat of the conclusion of a multipart reunion on
"The Real Housewives of New Jersey"

(Bravo, 9 p.m.).
"Anthony Bourdain: No Reservations"
(Travel, 9 p.m.) heads to Rio.

"Slugterra"
(Disney XD, 3:30 p.m.) s a new cartoon that tkes place deep underground where the hero, with a dark Bieber banngs collects and fights with the cutest little slugs you ever saw. Mostly it looks like a video game turned show, a new world Pokemon, from the people who created Dragon Booster and Hot Wheels Battle Force 5.
The former NBC anchor Tom Brokaw recalls his biggest stories in the series
"The Brokaw Files"
(Military, 10 p.m.). First up: the 40th anniversary of D-Day.

Eddie Murphy stars in
"Coming to America"
(BET, 8:30 p.m.) and
"Dr Doolittle 2" (
Fox Movie Channel, 7 and 9 p.m.).
The monthlong Monday night salute to Spencer Tracy continues with his roles in
"Boys Town"
(8 p.m.),
"Father of the Bride"
(9:45 p.m.),
"Bad Day at Black Rock"
(11:30 p.m.),
"The Old Man and the Sea"
(1 a.m.),
"Captains Courageous"
(2:30 a.m.) and
"San Francisco"
(4:30 a.m.).

Speaking of San Francisco, the only postseason game tonight is
Cardinals at Giants
(Fox, 8 p.m.).

In Monday Night Football, it's
Denver at San Diego

(ESPN, 8:30 p.m.).

Daytime Talk
Kelly & Michael:
Cynthia Nixon, Max Greenfield.
Katie Couric:
Paula Faris.
The View:
Chris O'Donnell, Trisha Yearwood.
The Talk:
Mamie Gummer, Justin Hartley, Giada De Laurentiis, Kristine Johnson.
Ellen DeGeneres:

Joel McHale, Sabrina Bryan and Louis van Amstel, the Script with wil.i.am.
Late Talk
David Letterman: Kaley Cuoco, the Whigs (rerun). Jay Leno: Ben Affleck, Octavia Spencer, Neon Trees (rerun). Jimmy Kimmel: Aziz Ansari, Alana "Honey Boo Boo" Thompson and June Shannon, Josh Turner. Jimmy Fallon: Daniel Craig, Archie Panjabi, Theresa Caputo, Animal Collective (rerun). Craig Ferguson: Jeff Goldblum, Sarah Paulson. Carson Daly: Diana Nyad, Samsara, Chairlift (rerun). Tavis Smiley: John Heilemann. Jon Stewart: J.K. Rowling. Stephen Colbert: Evan Thomas. Conan O'Brien: Patton Oswalt, Cheryl Hines, Michael Kiwanuka. Chelsea Handler: Jennifer Aniston, Heather McDonald, Loni Love, Ross Mathews.