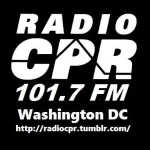 Was inspired by a book signing by Patti Smith earlier in the evening, so started with a lot of her work, including half of "Horses," now marking its 40th year, as well as two songs she sang, "Because the Night" and "Wing," which she dedicated to the 75th birthday of John Lennon.
What kind of world would it be if Lennon were here to celebrate it? Tough to know. But it led us to play a lot of his output as well, including a layer by layer examination of how he created "Strawberry Fields" for The Beatles. Closed with a handful of tracks from The Zombies, who were in town this week playing their classic "Odyssey and Oracle" album live for the first time.
Here's what I played on the radio tonight:
Friday Night Rock, 10-9-2014, 10:30 p.m.- 1 a.m., Radio CPR 101.7 FM Washington, D.C. 
"Dancing Barefoot," Patti Smith
"Gloria," Patti Smith
"Redondo Beach," Patti Smith
"Birdland," Patti Smith
"Free Money," Patti Smith
"Because the Night," Patti Smith
"People Have the Power," Patti Smith
"Wing" (live), Patti Smith
"Power to the People," John Lennon
"Instant Karma!" John Lennon
"Mother," John Lennon
"Jealous Guy," John Lennon
"Mind Games," John Lennon
"Whatever Gets You Through the Night," John Lennon
"Stand By Me," John Lennon
"Working Class Hero," John Lennon
"Love," John Lennon
"Steel and Glass," John Lennon
"Scared," John Lennon
"Bless You," John Lennon
"Strawberry Fields Forever," The Beatles (various versions)
"I Am the Walrus," Oasis (live)
"I'm Only Sleeping," The Vines
"You've Got to Hide Your Love Away," The Subways
"Don't Let Me Down," Stereophonics
"#9 Dream," R.E.M.
"(Just Like) Starting Over," The Flaming Lips
"Real Love," Regina Spektor
"Care of Cell 44," The Zombies
"A Rose for Emily," The Zombies
"Hung Up On a Dream," The Zombies
"This Will Be Our Year," The Zombies
"Time of the Season," The Zombies
Friday Night Rock returns Oct. 16 on Radio CPR, 101.7 FM Washington D.C., online at tinyurl.com/radiocpr