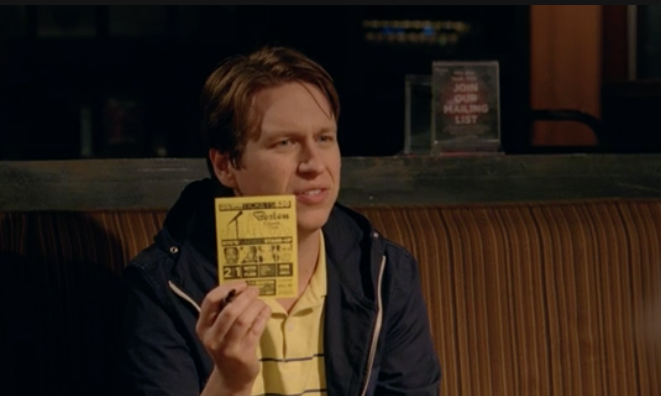 There will be a couple of new series on premium cable this season about comedy, comedians and the trials of comedy clubs — not that that's ever been done before.
But the best of them is "Crashing" (HBO, 10:30 p.m.) in which the affable, familiar-looking Pete Holmes tells somewhat of his own story growing up as a Christian, betrayed by his wife and forced to the brutal world of standup comedy out of force.
He's aided behind the scenes by Judd Apatow, who has the skills to turn these stories into episodes. And he's helped on screen by all manner of real life comics playing probably a nicer version of themselves in helping this innocent guy who frankly hasn't developed the best comedy act yet. Among them in early episodes are T.J. Miller and a surprising Artie Lange.
It all makes for a perfect showcase for the star, whose previous forays into television, including his own post-"Conan" talk show, "The Pete Holmes Show" on TBS in 2013-14, failed to make him a household name.
At the TV Critics Association winter press tour last month, I asked him whether it was his intent to try to introduce himself to the public in a new way with "Crashing."
"I think there's something to be said for heart," Holmes said. "When I look at a show like this, and when I really considered after the talk show what I wanted to do, I asked myself what are the shows that really latch on to me? And then of course I thought of 'Girls' as being one much my favorite shows. And I was like, 'Why is it that I'm so connected to Adam Driver and Lena and those characters and Allison and all of them?' It's because I cared about them.
" kind of had a quiet reset after the talk show, and I really love performing, and I like show business. I like sketches. I like monologues, all that stuff. Everything aside, what are we here to do? You know what I mean? I was like what is the story that you, meaning me, uniquely can tell? I was like, 'Oh, I can tell the story of a guy who grew up religious, didn't think that was weird. Got married when he was 22. His wife left him when he was 28, and then he became a comedian, and he kind of had to fall into the category of misfit toys, that unexpected grace.' You know what I mean? This kind of a version of that really happened to me. I was like, 'That's the story!'
"So if you're really trying to kind of burrow into America's viewing patterns, you know what I mean, I think you need to connect on some sort of emotional level. I think that is hopefully a yes."