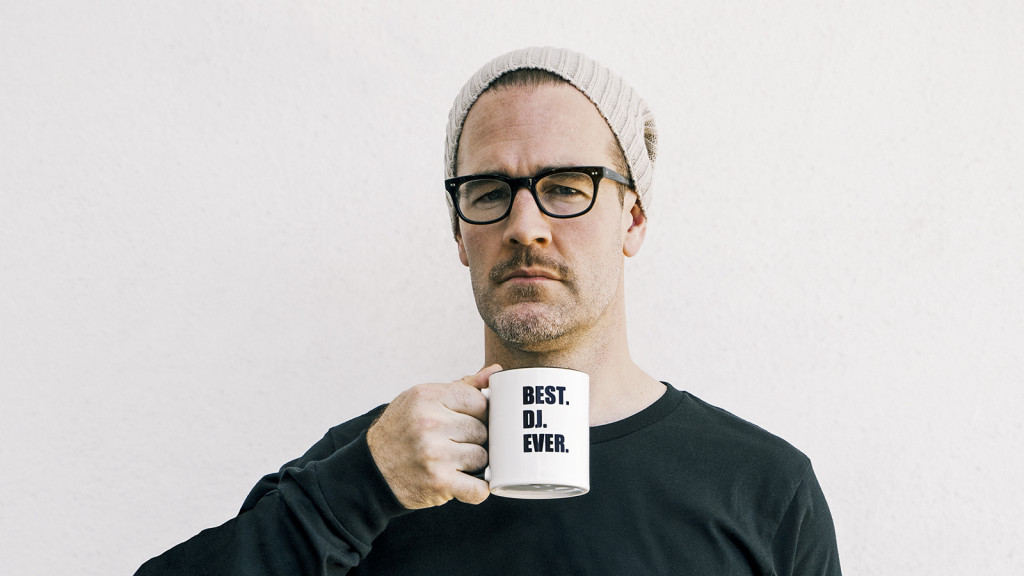 James Van Der Beek made sure he met the subject of his funny new comedy "What Would Diplo Do?" (Viceland, 10 p.m.).
But the most important part was going to one of the concerts by the electronic dance music hero also known as Thomas Wesley Pentz.
"Getting up on stage as him was probably the most valuable thing because you realize, 'I'm literally in his shoes and I'm looking at a sea of people who are all staring up and saying "All right. Move me. Give me a reason to throw my hands in the air. Give me a reason to get excited and be glad that I'm here pressed amongst all these sweaty bodies." ' "
"And what I realized is that it's like there is some circuitry to it. If you're just on stage and that energy ends with you, like, "Oh, yeah. I'm the best," the audience is not having a good time. Yeah. Just kind of getting in the world. That is really how it happened."
The idea of the show, from successful video director Brandon Dermer, is "EDM Jesus sucks at life," Van Der Beek says.
The onetime "Dawson's Creek" star, now 40, plays the influential DJ and producer as kind of a dim bulb savant, who spouts EDM truisms and is surrounded by quirky crew that includes H. Michael Croner, Dora Madison and Dillon Francis.
Van Der Beek said the key to playing Diplo is to take a departure from his distinctive way of talking — "in a way that, like, the best Christopher Walken impressions take a departure from Christopher Walken."
Also, "His rhythm of speech is almost Latin, he adds," the way it, like, bounces around. And then there's a street Philadelphia influence."
Plus there's a way he over-enunciates some words. Put it together, Van Der Beek says, and "the voice was really unique, because I don't think anybody else talks like that."
They're not trying to be too mean, the actor says. "The fun part about playing a DJ is that you really don't have to take any of it too seriously."
"There's also, like, an affection to it," Croner says. "It feels more like a roast than a lampooning."
"I think that James does a really good job of playing this guy, who's got some serious failings as this character, without making it feel like we're attacking the guy," he says. "There's a light touch."
Van Der Beek said Diplo himself dug the show. Or as a text said, "Feeling it" —
"Which is the best review I could ask for."