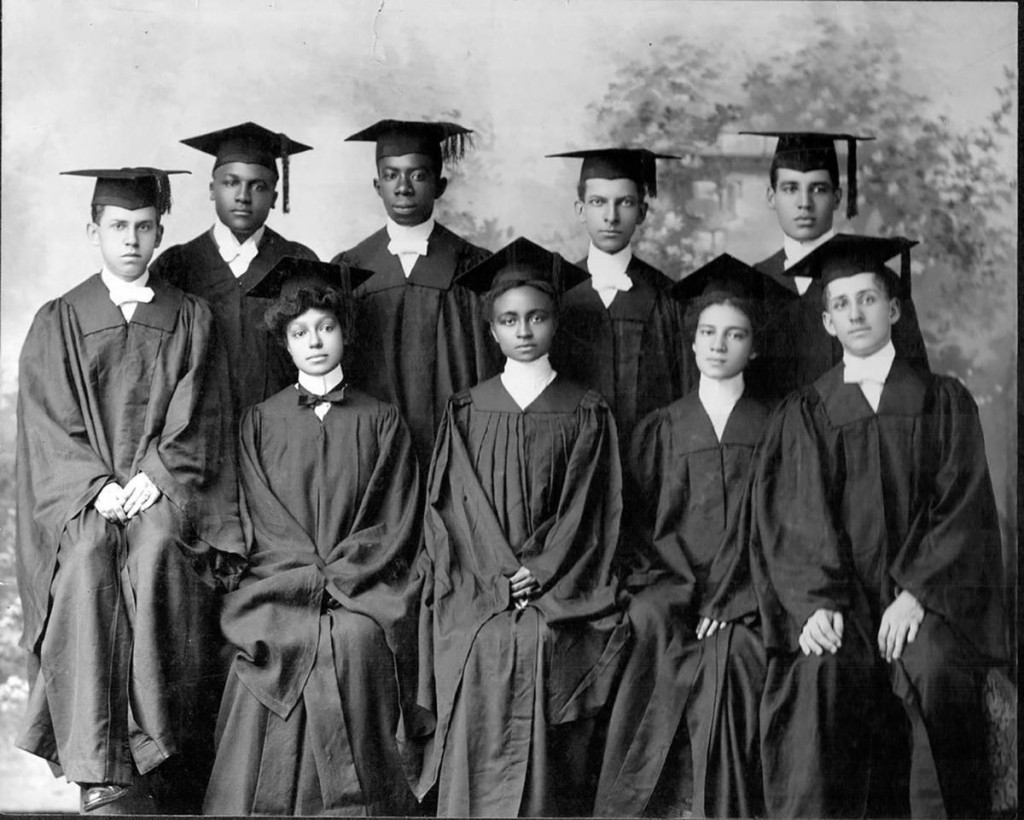 The history of America's HBUs are told in Stanley Nelson's documentary "Tell Them We Are Rising: The Story of Black Colleges and Universities" (PBS, 9 p.m., check local listings). The haven for black intellectuals was also an incubator for social change, and produced such leaders as Booker T. Washington, Martin Luther King Jr., W.E.B. Du Bois, Ralph Elison, Alice Walker, Common and Ta-Nehisi Coates.
Also of interest is the Oscar-nominated documentary short "Traffic Stop" (HBO, 8 p.m.) chronicles what happens when a black schoolteacher in Texas is pulled over by a white cop and the situation worsens.
The 2018 American Rescue Dog Show (Hallmark, 8 p.m.) has less rigorous categories.
It's freestyle halfpipe, ice dancing and two-man bobsledding on The Olympics (NBC, 8 p.m.).
Hometown visit time for the four final choices on "The Bachelor" (ABC, 8 p.m.) – Tia, Becca, Lauren and Kendall — where Arie receives stern warnings from fathers in Los Angeles, Arkansas, Minnesota and Virginia.
It's already the final week for "Celebrity Big Brother" (CBS, 8 p.m.), so there's another eviction.
Zari is on a time loop on "DC's Legends of Tomorrow" (The CW, 8 p.m.).
Contestants on "Kids Baking Championship" (Food, 9 p.m.) try space age foods.
"X Company" (Ovation, 10 p.m.) is a Canadian import about a World War II espionage center.
Roosevelt takes action on "The Alienist" (TNT, 9 p.m.).
The Ghost rattles around "Star Wars Rebels" (Disney, 9 and 9:30 p.m.).
Garrett has a new love interest on "Siesta Key" (MTV, 10 p.m.).
Lisa tries to rebuild the restaurant following a fire on "Vanderpump Rules" (Bravo, 9 p.m.).
Turner Classic Movies has movies featuring best supporting actress winners and nominees with "None But the Lonely Heart" (7 a.m.), "Key Largo" (9 a.m.), "The Little Foxes" (11 a.m.), "Anna and the King of Siam" (1:15 p.m.), "The Bad and the Beautiful" (3:45 p.m.), "California Suite" (6 p.m.), "The Great Lie" (8 p.m.), "The V.I.P.S," (10 p.m.), "Separate Tables" (12:15 a.m.), "The Last Picture Show" (2:15 a.m.) and "The Year of Living Dangerously" (4:30 a.m.).
Men's college basketball includes Miami at Notre Dame (ESPN, 7 p.m.), Howard at North Carolina Central (ESPNU, 7 p.m.), Maryland at Northwestern (Fox Sports 1, 7 p.m.), Oklahoma at Kansas (ESPN, 9 p.m.), Alcorn State at Alabama State (ESPNU, 9 p.m.) and Minnesota at Wisconsin (Fox Sprots 1, 9 p.m.).
WOmen's games include Florida State at Duke (ESPN2, 6 p.m.), Syracuse at Pittsburgh (NBC Sports, 7 p.m.), Baylor at Texas (ESPN2, 8 p.m.) and UCLA at Oregon (ESPN2, 10 p.m.).
Hockey has Boston at Calgary (NHL, 4 p.m.) and Los Angeles at Chicago (NHL, 8:30 p.m.).
Daytime Talk
Kelly Ripa and Ryan Seacrest: Cheryl Hines, Letitia Wright. The View: Luita Wyong'o, Danai Guria, Jay Pharoah. The Talk: Michelle Monaghan, Ingo Radermacher. Harry Connick: Aloe Blacc, Francia Raisa, Stepanie Arnie. Steve Harvey: Kirk Cameron, Duff Goldman. Ellen DeGeneres: Chrissy Teigen, Teri Polo, Sherri Saum, Maia Mitchell, David Lambert, Cierra Ramirez, Hayden Byerly, Noah Continuo. Wendy Williams: Devyn Simone, Jeremy Parson. The Real: Tiffany Boone, Yolanda Ross.
Late Talk
Stephen Colbert: Tom Hanks, Katy Tur, Mac DeMarco (rerun). Jimmy Kimmel: Charles Barkley, Chloe Bennet, Monica (rerun). James Corden: Kyra Sedgwick, Ed Helms, Lena Waithe, Teflon Don (rerun). Jordan Klepper: Tara Burke (rerun). Conan O'Brien: James Franco, Ari Graynor, Noomi Rapace, Gary Clark Jr.(rerun).