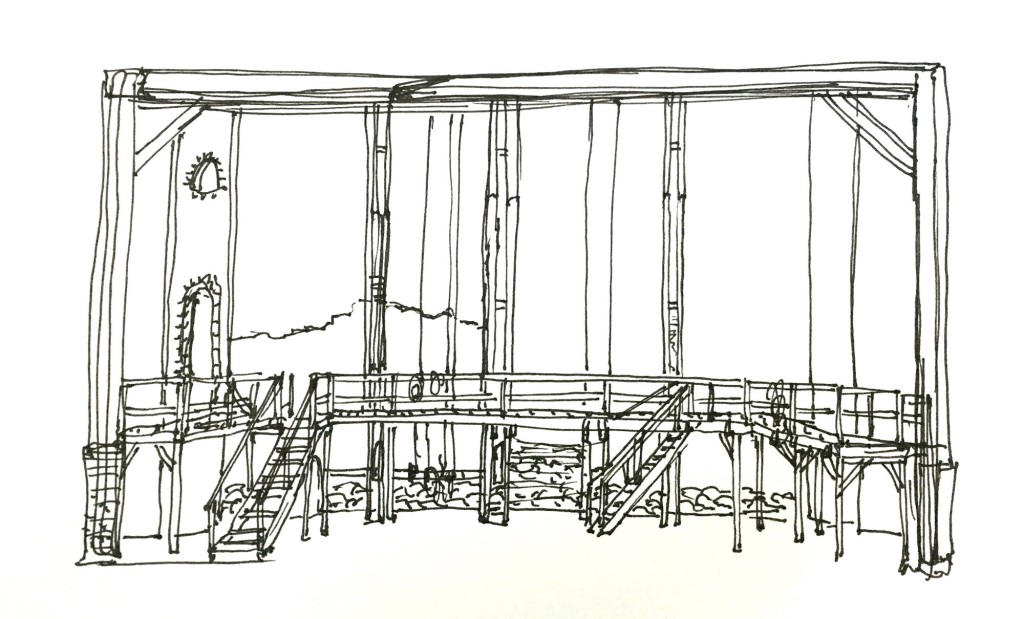 I had the opportunity to talk to the inventive stage designer David Korins for a piece at SmithsonianMagazine.com.
Most of the discussion revolved around his design for the Broadway hit "Hamilton," which makes its D.C. debut at the Kennedy Center next month.
"It's certainly not the most amount of time I've spent on a show," Korins said of his work on the Lin-Manuel Miranda sensation. But, he added, "I talk about the show 74,0000 more times than any other show."
One part that didn't make it in was about his exacting process in reproducing historical pieces of furniture for the musical and how important he thought that was.
"To me it's one thing to have a show where scenery is going to be an abstract representation of an idea, or a metaphorical theatrical representation of an idea," Korins said. "But the scenery and the props were easily researchable. And to me, things that actors touch and interact with become important."
He recalls an actor telling him: "I don't do much character development when I walk on one of your sets; when I touch the furniture or look at all the things that are in the dressing on my desk, I know exactly who I am and exactly what I'm doing."
"Those pieces of furniture and that dressing are researched within an inch of their lives, and we don't take a whole lot of poetic license with that," Korins said, "so that we can really deliver as realistic and distilled-down version of storytelling of each one of those locations."
That's necessary because, Korins said, "You can't possibly imagine how many different locations the show takes place in. And between 51 songs and 25,000 words, we're all over the place over three decades. So having the exact right desk for George Washington to sit at really helps ground the performance and the scene."
Korins is in town to speak at a Smithsonian Associates event May 31; "Hamilton" is at the Kennedy Center June 12- Sept. 16.