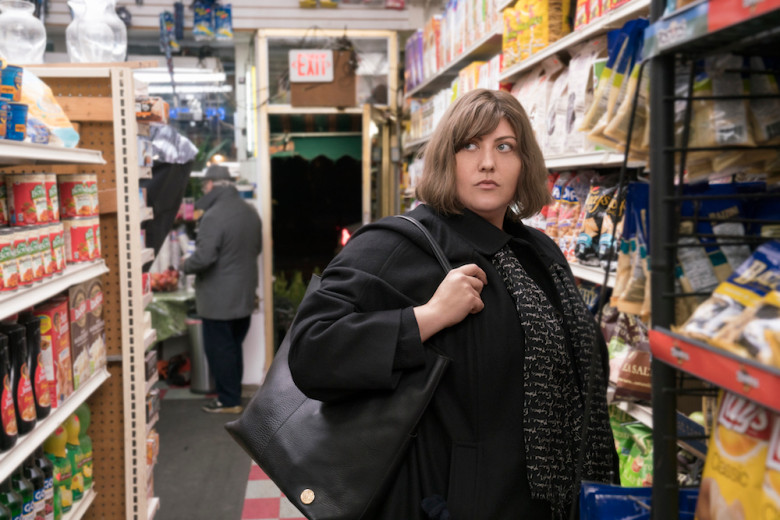 Life at magazines for young women can be hell, we have learned from a number of series. The latest comes from Marti Noxon, creator of "UnReal" and "To the Bone." Based on Sarai Walker's 2005 novel, the new "Dietland" (AMC, 9 p.m.) stars Joy Nash as a harried ghostwriter for a demanding editor, Julianna Margulies in a darkly comic series that hits on the #MeToo moment, as men accused of sexual abuse disappear. The first two episodes are followed by their own after-show, with a name that doesn't tie it directly to the series, "Unapologetic with Aisha Tyler" (AMC, 11 p.m.).
A 15th season begins for the competitive "So You Think You Can Dance" (Fox, 8 p.m.), with returning host Cat Deeley and the judges table of Nigel Lythgoe, Mary Murphy and Vanessa Hudgens.
Kerry, Kathleen and Robert Kennedy Jr. recall their father, 50 years after his assassination, on "RFK: The Kennedy Family Remembers" (History, 10 p.m.).
"The Bachelorette" (ABC, 8 p.m.) is visited by her predecessor Rachel Lindsay who sets up an obstacle course as she further thins her candidates. But not before Lil Jon shows up.
Prime time is perfect for Game 4 of the Stanley Cup Finals with Vegas at Washington (NBC, 8 p.m.) and the Capitals up 2-1.
The second series based on freeing the wrongly convicted in as many days makes its debut with "Evidence of Innocence" (TVOne, 10 p.m.).
It sounds like an adaptation of the Philip Roth book, but "The Plot Against America" (A&E, 8 p.m.) is a look into Russian spy networks by former FBI special agent Dennis Franks.
It's paired with the story of a woman born in the U.S. to a Russian spy, "The Spy Who Raised Me" (A&E, 10 pm.).
Chris Cuomo premieres his new evening report "Cuomo Prime Time" (CNN, 9 p.m.).
Reality granddaddy "Cops" (Paramount, 10 p.m.) begins its 31st season.
Kara makes a major life decision on "Supergirl" (CW, 8 p.m.).
Holmes and Watson get into nuclear security on "Elementary" (CBS, 10 p.m.).
On "The Crossing" (ABC, 10 p.m.), a local homeless woman may have the connection to what happened at the threshold.
It's the first of a three part "The Fosters" (Freeform, 8 p.m.), concentrating on family celebrations.
Jonah tries to express his feelings for "Andi Mack" (Disney, 8 p.m.).
Hilary Duff goes up the family tree in "Who Do You Think You Are?" (TLC, 9 p.m.).
The crew from "Love & Hip Hop Atlanta" (VH1, 8 p.m.) are in Houston.
A 14th season starts for "Whose Line is It Anyway?" (CW, 9 p.m.) with guests Ross Mathews and Greg Proops.
Meringue is on the menu for the "Best Baker in America" (Food, 9 p.m.).
Father and son bicker about the latter's book on "American Chopper" (Discovery, 10 p.m.).
"Shaunie's Home Court" (VH1, 10 p.m.) moves to the woods.
Atlanta is the destination for "Man v. Food" (Travel, 9 p.m.).
Turner Classic Movies begins a 20-film, month-long Monday-night salute to Leslie Howard with the 2016 documentary "Leslie Howard: The Man Who Gave a Damn" (8 p.m. and 1:45 a.m.) bookending his best-known work in "Gone With the Wind" (9:45 p.m.) but also "The Petrified Forest" (3:30 a.m.).
Baseball includes Yankees at Detroit (MLB, 1 p.m.) and Arizona at San Francisco (ESPN, 10 p.m.).
Round of 16 play continues at the French Open (Tennis, 5 a.m.).
NCAA baseball tournament regionals begin with Florida Atlantic at Florida (ESPN2, 1 p.m.), Duke at Georgia (ESPNU, 1 p.m.), Oklahoma vs. Mississippi State (ESPN2, 1 p.m.) and South Carolina at UNC Wilmington (ESPNU, 1 p.m.).
The college softball world series has Washington vs. Florida State (ESPN, 7 p.m.) in game 1.
Daytime Talk
Kelly Ripa and Ryan Seacrest: Julianna Margulies, Karthik Hemmani. The View: Michael Eric Dyson. The Talk: Lucy Liu, Don Diamont, Kristine Johnson. Harry Connick: Ben McKenzie, Adriana Lima, Danny Seo, Mally Roncal (rerun). Steve Harvey: Eileen Davidson, Rabbi Steve Leder, Julissa Bermudez, Ashanti, Christmas Abbott. Ellen DeGeneres: Mindy Kaling, David Spade, Michael Ray. Wendy Williams: Melissa Garcia, Melvin Robert. The Real: Logan Browning.
Late Talk
Stephen Colbert: Ethan Hawke, Toni Collette, Jeff Arcuri. Jimmy Kimmel: Jodie Foster, Becca Kuprin, Ray La Montagne. Jimmy Fallon: Tina Fey, Evan Rachel Wood, cast of "Mean Girls" (rerun). Seth Meyers: Kathy Griffin, Matthew Rhys, Jonny Sun, Carter McLean (rerun). James Corden: Holly Hunter, Shawn Mendes. Carson Daly: Gillian Jacobs, Hot Snakes, Olivia Holt & Aubrey Joseph (rerun). Trevor Noah: Awkwafina. Jordan Klepper: Yamiche Alcindor. Conan O'Brien: Ashton Kutcher, Johnny Mark.