It's one of the latest-starting new fall TV seasons in memory, and the broadcast networks are being both cautious and predictable in presenting fare that seems more lifeless than usual. Nonetheless, we'll take a day by day approach to survey the new schedule, beginning with a night that has a couple of ill-considered comedies, a wrong-headed reboot and a sky-born fantasy that quickly runs out of fuel.
NEW SHOWS
"The Neighborhood" (CBS, 8 p.m., starts Oct. 1). The "there goes the neighborhood" trope is reversed when overly well meaning white family, led by the late-cast Max Greenfield ("New Girl") and Beth Behrs ("Two Broke Girls"), move next door to a black family led by the skeptical Cedric the Entertainer (though the whole setting looks like a TV soundstage). The cringe-inducing premise is matched by ever-flatter jokes in a three-camera sitcom that won't serve to solve any actual issues. With Tichina Arnold, Sheaun McKinney and Marcel Spears.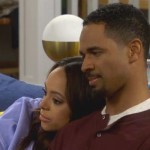 "Happy Together" (CBS, 8 p.m., Oct. 1). Harry Styles gets a production credit on a new sitcom where a British pop star moves in with his dull accountant and his wife to avoid the limelight. But this one is cast all wrong, with Damon Wayans supposed to be the dull one, though he seems cooler than new tenant, the dull Felix Mallard. The comedy seems to come at the edges, with appearances from Chris Parnell and Stephnie Weir. Amber Stevens West, the comic foil wife on "The Carmichael Show," is comic foil wife here.
"Magnum P.I." (CBS, 9 p.m., tonight). With the originating Tom Selleck on another network series, the role of Thomas Sullivan Magnum falls to a man with non-Irish origin, Jay Hernandez (though they don't seem to make more of a deal of it). He wears a Tigers hat and works in Hawaii, but doesn't have a mustache. The other characters get more severe reboots, such as Higgins; formerly played by John Hillerman, it's now played by a British woman, Perdita Weeks. The sidekicks have the same names but different shapes, sizes and ages. It all hardly matters, with the revving Ferraris, helicopter action and explosions meant to indicate an action show nobody is taking too seriously.
"Manifest" (NBC, 10 p.m., tonight). The best TV pilots have begun with jet plane intrigue, such as the spectacular one for "Lost." On this new show, a mundane oversold flight leads to a five-year disappearance, which is news for the passengers who have only noticed a bit of turbulence during their three hour flight. So there's interpersonal things to figure out, but also an answer to why that happened. In the meantime, some passengers start hearing voices in their head, which means only one thing to the limited view of network execs: they turn into crime fighters. Melissa Roxburgh stars as one of those women who might have become a model had she not been a police detective. Josh Dallas and Athena Karkanis also star.
RETURNING SHOWS
"The Big Bang Theory" (CBS, 8 p.m., returns tonight), "Dancing With the Stars" (ABC, 8 p.m., tonight), "The Resident" (Fox, 8 p.m., tonight), "The Voice" (NBC, 8 p.m., tonight), "Arrow" (CW, 8 p.m., Oct. 15), "Young Sheldon" (CBS, 8:30 p.m., tonight), "DC Legends of Tomorrow" (CW, 9 p.m., Oct. 22), "Bull" (CBS, 10 p.m., tonight), "The Good Doctor" (ABC, 10 p.m., tonight),
OF NOTE ON CABLE
"Mars" (National Geographic, 9 p.m., Nov. 12). The second season of the series from Brian Brazer and Ron Howard about the first manned mission from Earth to Mars in 2033, continues by showing the complications of colonizing the red planet in the six-episode second season. Esai Morales, Roxy Sternberg, Levin Fiehler and Evan Hall join the cast that includes Clémentine Poidatz, Cosima Shaw and Alberto Ammann.
"The Little Drummer Girl" (AMC, Nov. 19). From the people who brought you "The Night Manager" comes another glossy six-episode spy yarn with Alexander Skarsgård, Michael Shannon and Florence Pugh, based on the best-seller by John le Carré.