Our week-long look at the new shows of the fall season would normally stall on Fridays, a night that, as on Saturdays, have been used for reruns and newsmagazines in recent years. Now, ABC is trying to resurrect its TGIF series of family comedies in a couple of weeks, largely with returning shows. And a lot of the night's reboots and dramas are returning again this year. But that leaves room, oddly, for only one new show tonight. Meanwhile, streaming services bring out major Hollywood stars for new series. 
NEW SHOW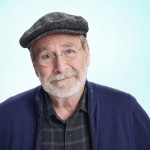 "The Cool Kids" (Fox, 8:30 p.m., premieres today). You couldn't wish for a better cast in this comedy about a group of fun-loving rebels at an assisted living facility, though David Alan Grier, Leslie Jordan and even Martin Mull are all too young for their roles. Vicki Lawrence is added to the mix. That it's from Charlie Day of "It's Always Sunny in Philadelphia" give it a freshness, but also more than its share of Viagra jokes. But it might be worth watching for a while.
RETURNING SHOWS
"Last Man Standing" (Fox, 8 p.m., returns today), "Fresh Off the Boat" (ABC, 8 p.m., Oct. 5), "MacGyver" (CBS, 8 p.m., today), "Blindspot" (NBC, 8 p.m., Oct. 12), "Dynasty" (CW, 8 p.m., Oct. 12), "Speechless" (ABC, 8:30 p.m., Oct. 5), "Hawaii Five-0" (CBS, 9 p.m., today), "Hell's Kitchen" (Fox, 9 p.m., today), "Child Support" (ABC, 9 p.m., Oct. 5), "Crazy Ex Girlfriend" (CW, 9 p.m., Oct. 12), "Midnight, Texas" (NBC, 9 p.m., Oct. 26), "Blue Bloods" (CBS, 10 p.m., today).
OF INTEREST ONLINE
"Chilling Adventures of Sabrina" (Netflix, streaming, starting Oct. 26). Kiernan Shipka of "Mad Men" stars in the darker version of the Archie Comics character, based on the dark series by Roberto Aguirre-Sacasa, who is an executive producer, alongside Gerg Berlanti.  With Lucy Davis, Jaz Sinclair and Michelle Gomez.
"Homecoming" (Amazon, streaming, Nov. 2). Julia Roberts stars in a rare half-hour drama based on a podcast, about a woman working at a facility assisting veterans to civilian life. From director Sam Esmail, creator of "Mr. Robot."
"House of Cards" (Netflix, streaming, Nov. 2) The final season of the groundbreaking Washington series comes without its original star Kevin Spacey, as Robin Wright's Claire Underwood takes power.
"The Kominsky Method" (Netflix, streaming, Nov. 16) pairs Michael Douglas and Alan Arkin as an aging actor and his acting coach in what looks like what will be a very different comedy from Chuck Lorre. Nancy Travis, who also stars in another Friday sitcom "Last Man Standing," rounds out the cast.