The astronauts and engineers of Apollo 8 recall the first mission orbiting the moon, which occurred 50 years ago this week, on a new "Nova" (PBS, 9 p.m., check local listings). All three crewmen for the dangerous mission, ordered up at the last minute as pat of the space race vs. Russia, are still alive —  William Anders, Jim Lovell and Frank Borman.
And one of the most important things they discovered was becoming the first humans to see the Earth from outside its orbit. Lovell, 90, speaking at a Washington event recently about the achievement, said "seeing the Earth at 240,000 miles, my world suddenly expanded to infinity." (Here's a story I wrote about that event for Smithsonian Magazine.com.)
They try to squeeze the big events of the year in a one-hour "CNN Special Report: All the Best, All the Worst" (CNN, 9 p.m.).
Ivar the Boneless presses his leadership over the Great Heathen Army on an episode of "Vikings" (History, 9 p.m.) titled "Hell."
An L.A. fashion designer named Truth can't handle the truth on "Catfish: The TV Show" (MTV, 9 p.m.).
Assuming Mitch McConnell will be a part of "Laws of the Lizard" (Smithsonian, 8 p.m.).
Similarly, "Mysteries at the Museum" (Travel, 8 p.m.) looks into a ferocious feline that stalks the halls of the U.S. Capitol Building.
Not sure the 2004 Nicolas Cage movie "National Treasure" (History, 10 p.m.) exactly qualifies as history.
Pot sales in the 49th state bedevil the "Alaska State Troopers" (National Geographic, 10 p.m.).
"MythBusters" (Science, 11 p.m.) looks into the science of "Breaking Bad."
Archeologists enumerate "Egypt's Ten Greatest Discoveries" (Travel, 9 p.m.).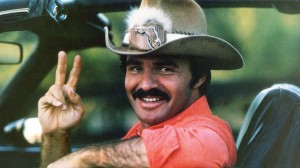 Turner Classic Movies salutes Burt Reynolds, who died Sept. 6 at 82, with his movies "Smokey and the Bandit" (8 p.m.), "Deliverance" (10 p.m.), "The Longest Yard" (midnight), "Hooper" (2:15 a.m.) and "Smokey and the Bandit II" (4:15 a.m.). But no "Boogie Nights."
Earlier in the day, it's all Cary Grant with "The Bachelor and the Bobby-Soxer" (6 a.m.), "Arsenic and Old Lace" (7:45 a.m.), "Suspicion" (10 a.m.), "Bringing Up Baby" (noon), "Mr. Blandings Builds His Dream House" (2 p.m.), "Topper" (3:45 p.m.) and "North by Northwest" (5:30 p.m.).
Three college football games with amusing names are played today: Boston College vs. Boise State (ESPN, 1:30 p.m.) in the First Responders Bowl; Minnesota vs. Georgia Tech (ESPN, 5:15 p.m.) in the Quick Lane Bowl; and California vs. TCU (ESPN, 9 p.m.) in the Cheez-It Bowl.
Basketball has  Toronto at Miami (NBA, 7:30 p.m.).
Daytime Talk
Kelly Ripa and Ryan Seacrest: Ted Danson, Marisol Nichols, Dylan Scott. The View: Hugh Jackman, Jason Reitman, Valerie Simpson, Paul Shaffer (rerun). The Talk: Adam Rodriguez, Brian Balthazar, Carrie Ann Inaba, Lindsay Price (rerun). Ellen DeGeneres: Kris Jenner, Ciara (rerun). Wendy Williams: Billy Porter (rerun).
Late Talk
All reruns: Stephen Colbert: Garth Brooks, Tim Meadows. Jimmy Kimmel: Beastie Boys, Jonathan Van Ness, Mitsuki. Jimmy Fallon: Jennifer Lopez, Robert Klein, J Balvin. Seth Meyers: Claire Foy, Lucas Hedges, boygenius, Franklin Vanderbilt. James Corden: Kurt Russell, Viggo Mortensen, Marc E. Bassy with G-Eazy. Carson Daly: Tika Sumpter, Jaime Wyatt, Ben Hardy.