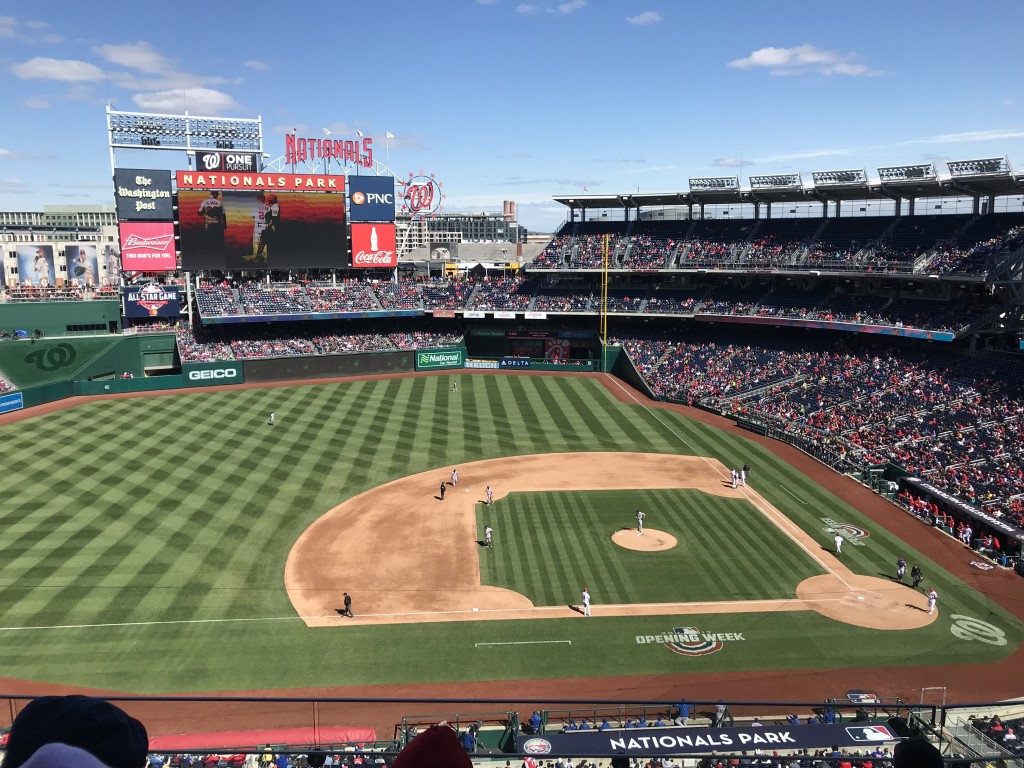 Prime time Saturday night Baseball returns with regional games, such as Cubs at Washington (Fox, 7 p.m.). Other baseball today includes Tampa Bay at Yankees (MLB, 1 p.m.), Colorado at Philadelphia (MLB, 4 p.m.) and Kansas City at Angels (Fox Sports 1, 10 p.m.).
Many of the stars of the Kentucky Derby won't be part of the Preakness Stakes (NBC, 5 p.m.). Actual post time is 6:48 p.m.
Four fans of the Backstreet Boys, One Direction, Take That and the Beatles describe their mania in the Australian documentary "I Used to be Normal – A Boyband Fangirl Story" (Fuse, 9 p.m.).
The animated "Smallfoot" (HBO, 8 p.m.), about a group of Yeti seeking the elusive human, makes its premium cable debut. It uses the voices of Zendaya, Channing Tatum, James Corden and LeBron James, among others,
Leah Renee plays a biology teacher runs into an ex (Chris McNally) while teaching on an island on the new romance (with the same old premise) "Sailing Into Love" (Hallmark, 9 p.m.)
Respect for the elderly goes out the window when the new "Psycho Granny" (Lifetime, 8 p.m.) is followed by "Killer Grandma" (Lifetime, 10 p.m.).
A bombing at a genetics company causes a woman to lose her memory on "Ransom" (CBS, 9 p.m.).
Eli and Phineas try to fight Standard Oil on "The Son" (AMC, 9 p.m.).
"Chasing Life with Dr. Sanjay Gupta" (CNN, 9 p.m.) looks at the intersection of science and mysticism in Turkey.
A model tries to get to the root of her problems on "Iyanla: Fix My Life" (OWN, 9 p.m.).
"The Book of John Grey" (OWN, 10 p..m) takes on stolen childhoods.
Delayed renovation causes a marriage rift on "Nate and Jeremiah by Design" (TLC, 9 p.m.).
"Dr. Jeff: Rocky Mountain Vet" (Animal Planet, 8 p.m.) helps a puppy with a fatal virus.
Canadian Paralympic athletes are the subject of "Champions for Change" (CNN, 8 p.m.).
Japanese and country themes get a try on "Trading Spaces" (TLC, 8 p.m.).
A bulldog has a bellyache on "The Vet Life" (Animal Planet, 9 p.m.).
On "Secret Life of the Zoo" (Animal Planet, 10 p.m.), a baby porcupine is on the loose.
John Wick is everywhere, with "John Wick: Chapter 3 – Parabellum" in the movie theaters and "John Wick" (Paramount, 8 p.m.) in repertoire with "John Wick: Chapter 2" (10:30 p.m.).
Also on: "Men in Black" (Comedy Central, 7:30 p.m.) and "Men in Black II" (Comedy Central, 9:50 p.m.).
Lena Horne double feature on Turner Classic Movies has "Cabin in the Sky" (8 p.m.) and "Stormy Weather" (10 p.m.). The noir at 12 o'clock is "Key largo" (midnight), followed by "Marlowe" (2 a.m.) with James Garner, and Michael Caine in "Deathtrap" (4 a.m.).
NBA playoffs have Golden State at Portland (ESPN, 9 p.m.).
There's third round play in the PGA Championship (TNT, 11 a.m.; CBS, 2 p.m.) and in the U.S. Senior Women's Open (Fox Sports 1, 3 p.m.).
Auto racing includes the Saturday Nitro Richmond (Fox Sports 1, 1:30 p.m.), the All Star Open (Fox Sports 1, 6 p.m.) and the All-Star Race (Fox Sports 1, 8 p.m.).
Hockey's IIHF world championships have Germany vs. Canada (NHL, 10 a.m.) and Switzerland vs. Sweden (NHL, 2 p.m.).
College baseball includes Seton Hall at St. John's (CBS Sports, 1 p.m.), North Carolina State at North Carolina (ESPNU, 4:30 p.m.) and TCU at Texas Tech (ESPNU, 7:30 p.m.).
College softball has its NCAA tournament (ESPN, ESPN2, noon).
Men's college lacrosse has Virginia vs. Maryland (ESPNU, noon) and Notre Dame vs. Duke (ESPNU, 2:30 p.m.).
Cycling has stage 7 of the Tour of California (NBC, 3 p.m.).
St. Vincent plays an "Austin City Limits" (PBS, 11 p.m., check local listings) from earlier this season.
Paul Rudd returns to host the season finale of "Saturday Night Live" (NBC, 11:30 p.m.); DJ Khaled is musical guest.