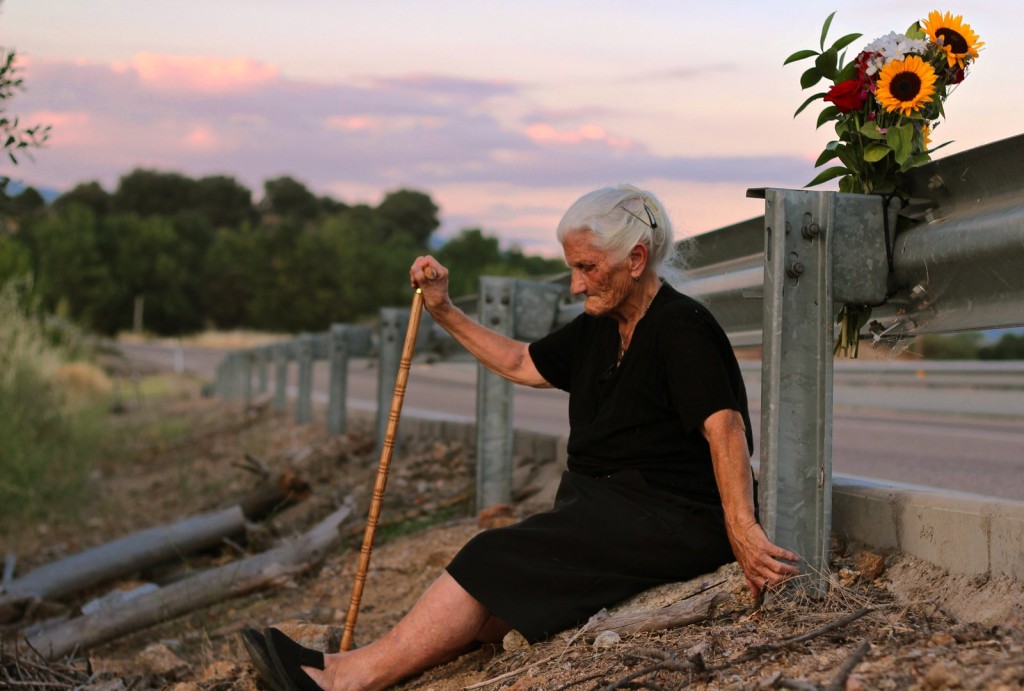 Victims of Spain's 40-year dictatorship under General Franco battle against a state-imposed amnesia of his crimes against humanity, in organizing the groundbreaking "Argentine Lawsuit" in the documentary "The Silence of Others" making its debut tonight on "POV" (PBS, 10 p.m., check local listings).
A wide variety of talents have been turned into competitive TV show, but perhaps none like "The Toilet Paper Wedding Dress Challenge" (TLC, 10 p.m.), which is just as it sounds: Full of artists who turn out wedding dresses from toilet paper. Winner gets $10,000.
Meanwhile, blind auditions continue on "The Voice" (NBC, 8 p.m.).
It's movie night on "Dancing with the Stars" (ABC, 8 p.m.).
The tsunami wreaks havoc on "9-1-1" (Fox, 8 p.m.).
Lori returns to New York on "The Deuce" (HBO, 9 p.m.).
The "Halloween Cake-Off" (Food, 10 p.m.) gets under way.
L. Marvin Metz comes to "Lodge 49" (AMC, 10 p.m.) with Dud and Ernie.
On "The Good Doctor" (ABC, 10 p.m.), Dr. Marcus Andrews vows to help a good Samaritan injured while stopping a sexual assault.
Elijah and his daughter take on a case of farmers who might lose everything to an insidious corporate scheme on "Bluff City Law" (NBC, 10 p.m.).
The trial begins on "Our Boys" (HBO, 10 p.m.).
"Bull" (CBS, 10 p.m.) defends a visionary.
A boat starts burning at the port of Sirocco on "Below Deck Mediterranean" (Bravo, 9 p.m.).
The "Prodigal Son" (Fox, 9 p.m.) revisits the torments of his childhood.
Chester gets some answers on "The Terror" (AMC, 9 p.m.).
"Girls Cruise" (VH1, 9 p.m.) continues its reunion.
An ICE agent pursues a defendant in the courtroom on "All Rise" (CBS, 9 p.m.).
Bob waits for the next move on "Bob (Hearts) Abishola" (CBS, 8:30 p.m.).
On "The Neighborhood" (CBS, 8 p.m.), Grover fights with a bully.
"Penn & Teller: Fool Us" (CW, 8 p.m.) reaches its sixth season finale.
Turner Classic Movies' look at disability in the movies concludes with "The Best Years of Our Lives" (8 p.m.), "Children of a Lesser God" (1 a.m.) and "The Heart is a Lonely Hunter" (3:15 a.m.), along with a replay of the documentary "CinemAbility: The Art of Inclusion" (11 p.m.).
Earlier today TCM celebrates Deborah Kerr, born this day in 1921, with "I See a Dark Stranger" (6:15 a.m.), "Black Narcissus" (8:15 a.m.), "The Hucksters" (10 p.m.), "King Solomon's Mines" (noon), "Tea and Sympathy" (1:45 p.m.), "Count Your Blessings" (4 p.m.) and "The Night of the Iguana" (6 p.m.).
Monday Night Football has Cincinnati at Pittsburgh (ESPN, 8:15 p.m.).
An exhibition hockey game has Philadelphia at Lausanne (NHL, 2 p.m.).
Similarly an NBA preseason game has Shanghai at Houston (NBA, 8 p.m.).
Daytime Talk
Kelly Ripa and Ryan Seacrest: Paris Hilton, Deborah Norville. The View: Rob Lowe. The Talk: Sara Gilbert, John Goodman, Laurie Metcalf, Lecy Goranson, Michael Fishman, Emma Kenney. Ellen DeGeneres: John Cena, Pete Yorn. Kelly Clarkson: America Ferrera, Tituss Burgess, Ronnie Woo. Wendy Williams: Michael Yo. The Real: Chiquis Rivera, Lorenzo Méndez, Jessica Moore.
Late Talk
Stephen Colbert: Hillary Rodham Clinton, Chelsea Clinton, Wilco. Jimmy Kimmel: Jonathan Van Ness, Lucy Boynton, Jon Pardi. Jimmy Fallon: James Spader, Ruby Rose, Elvis Duran, DaBaby. Seth Meyers: Chris Hayes, Sean Casey, Kevin Millar, Avril Lavigne, Roy Mayorga. James Corden: Christian Slater, Kaitlyn Dever, Gary Clark Jr. Lilly Singh: Barbie Ferreira, Alexa Demie. Trevor Noah: Mark Sanford. David Spade: Erin Foster, Sarah Foster, Kevin Nealon. Conan O'Brien: David Cross (rerun).