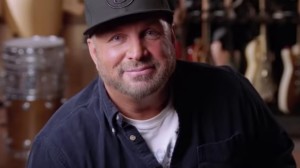 "Garth Brooks: The Road I'm On" (A&E, 9 p.m.) is a biography of the country star so big it'll take four hours over two nights to tell the story. With Brooks' participation it looks like an artist-approved project to say the least.  It concludes Tuesday. But it begs the question: where's the Chris Gaines doc?
A new season starts for "The Great Christmas Light Fight" (ABC, 8 p.m.), that brash competition among overdone household holiday displays. Carter Oosterhouse and Taniya Nayak are guest judges.
A cheerier short term holiday reality competition can be found on "Making It" (NBC, 10 p.m.), hosted by Amy Poehler and Nick Offerman.
The alethiomster is starting to work on "His Dark Materials" (HBO, 9 p.m.).
The top 10 perform on "The Voice" (NBC, 8 p.m.).
Monday Night Football has Minnesota at Seattle (ESPN, 8 p.m.).
"9-1-1" (Fox, 8 p.m.) responds to holiday mishaps.
Holidays also approach on "Prodigal Son" (Fox, 9 p.m.), where Malcolm continues to investigate despite the FBI's wishes.
Spencer can't get exited about his football ranking on "All American" (CW, 8 p.m.).
"Black Lightning" (CW, 9 p.m.) goes up against the ASA.
Lyrica makes a decision about her marriage on "Love & Hip Hop Hollywood" (VH1, 8 p.m.).
"The Good Doctor" (ABC, 10 p.m.) visits his father on his deathbed.
Mondays this month on Turner Classic Movies pair movie remakes, starting with silent movies made into talkies: The 1914 "The Squaw Man" (6 a.m.) with the 1931 "The Squaw Man" (7:30 a.m.), the 1923 "Scaramouche" (9:30 a.m.) with the 1952 "Scaramouche" (11:45 a.m.), the 1927 "King of Kings" (2 p.m.) with the 1961 "King of Kings" (5 p.m.), the 1925 "Ben-Hur: A Tale of the Christ" (8 p.m.) with the 1959 "Ben-Hur" (10:45 p.m.) and the 1924 "The Sea Hawk" (2:45 a.m.) and the 1940 "The Sea Hawk" (5 a.m.).
Basketball has Utah at Philadelphia (NBA, 7 p.m.) and Chicago at Sacramento (NBA, 10 p.m.).
In hockey, it's St. Louis at Chicago (NHL, 8:30 p.m.).
Men's college basketball includes Miami at Illinois (ESPN2, 7 p.m.) and Clemson at Minnesota (ESPN2, 9 p.m.).
Daytime Talk
Kelly Ripa and Ryan Seacrest: Scarlett Johansson, Dana Avidan Cohn. The View: Sen. Amy Klobuchar, Yvette Nicole Brown. The Talk: Ian Somerhalder, Jenna Dewan. Elllen DeGeneres: Rob Lowe, Kym Douglas, Zara Larsson. Kelly Clarkson: Nick Offerman, Kellie Pickler, Big Bird, Abby Cadabby, Cookie Monster, Elmo, Oscar the Grouch. Wendy Williams: Devyn Simon, Makho Ndlovu. The Real: Chrissy Lampkin, Angela Bassett, Rachel Lindsay.
Late Talk
Stephen Colbert: Rep. Nancy Pelosi (rerun). Jimmy Kimmel: James Corden, Mena Massoud, Brad Paisley, Ozuna. Jimmy Fallon: John Mulaney, Karlie Kloss, Solange. Seth Meyers: David Harbour, Ryan Eigold, Lauren Daigle (rerun). James Corden: John Lithgow, Rebecca Ferguson, Louis Tomlinson (rerun). Lilly Singh: Meghan Trainor (rerun). Trevor Noah: Mark Ruffalo.  David Spade: Kevin Nealon, Dennis Miller, Norm Macdonald. Conan O'Brien: Adam Scott.