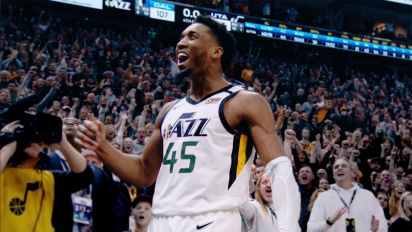 The next big sports to resume is the NBA, with its first games since March 11 will be played at the World of Sports complex in Kissimmee, Fla. Tonight's double-header has Utah vs. New Orleans (TNT, 6:30 p.m.) and Clippers vs. Lakers (TNT, 9 p.m.). 
The first prime time Thursday night baseball game on network TV has Boston at Mets (Fox, 7 p.m.). 
The Funeral of Congressman John Lewis (ABC, NBC, CBS, CNN, MSNBC, CSPAN, 11 a.m.) will get wide broadcast from Ebenezer Baptist Church in Atlanta, where three former U.S. presidents will be attendance and one of them, Barack Obama, will be keynote speaker. (The current president couldn't be bothered to go down Pennsylvania Avenue to pay respects on Capitol Hill).
Oprah Winfrey begins a new interview show apart from her cable network with "The Oprah Conversation" (Apple TV+, streaming).
In the comedy "Frayed" (HBO Max, streaming), Sarah Kendall plays a wealthy London housewife returns to the Australian hometown she left as a teen.