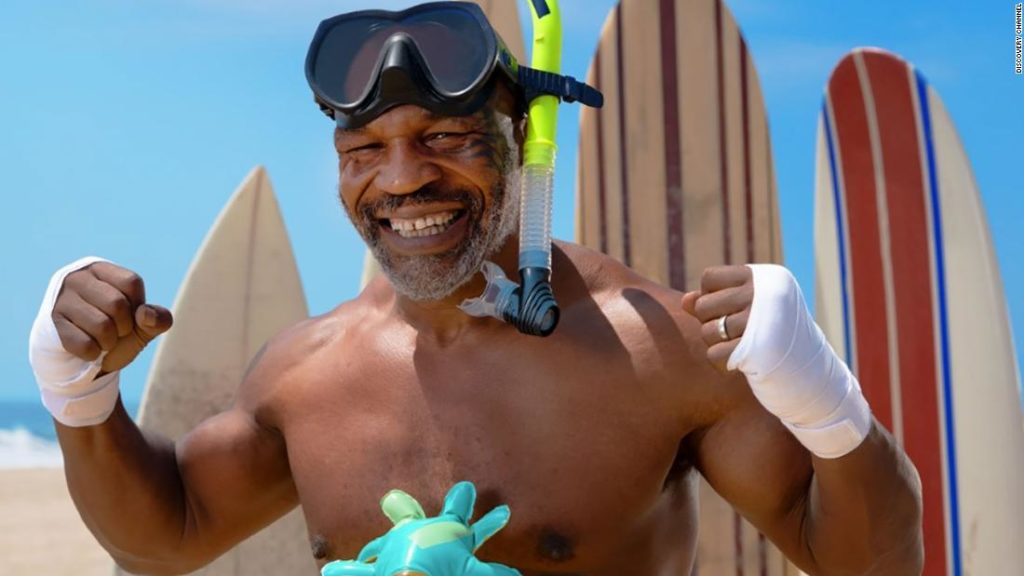 For more than three decades, Shark Week has been serious and ridiculous. It begins more on the latter side this year with its oddball kickoff "Tyson vs. Jaws: Rumble on the Reef" (Discovery, 9 p.m.), in which former heavyweight champ Mike Tyson against a tiger shark, supposedly in an underwater bout. Also on tonight: "Air Jaws: Ultimate Breach Off" (Discovery, 8 p.m.) and "Shark Lockdown" (Discovery, 10 p.m.).
The snazzy looking "Perry Mason" (HBO, 9 p.m.) ends its first season with some sort of resolution to the big trial. A second season has been ordered.
Also reaching closure: the eight-episode season of "The Alienist: Angel of Darkness" (TNT, 9 p.m.) ends after a pair of episodes.
From the network that brought you "Surviving R. Kelly," here's an update on the notorious financier accused of trafficking and assaulting young women. "Surviving Jeffrey Epstein" (Lifetime, 8 p.m.) is a two night documentary that comes on the one year anniversary of his death in prison.
A murder investigation in Oxford starts the new season of "Endeavour" (PBS, 9 p.m.) as it moves into the 1970s.
A network that is usually more frivolous looks at serious topics with a roundtable discussion, "Race in America: A Movement Not a Moment" (Bravo, 10 p.m.).
On the dark British import "We Hunt Together" (Showtime, 10 p.m.), Eve Myles and Babou Ceesay play a pair of detectives in pursuit of a couple of murderers.