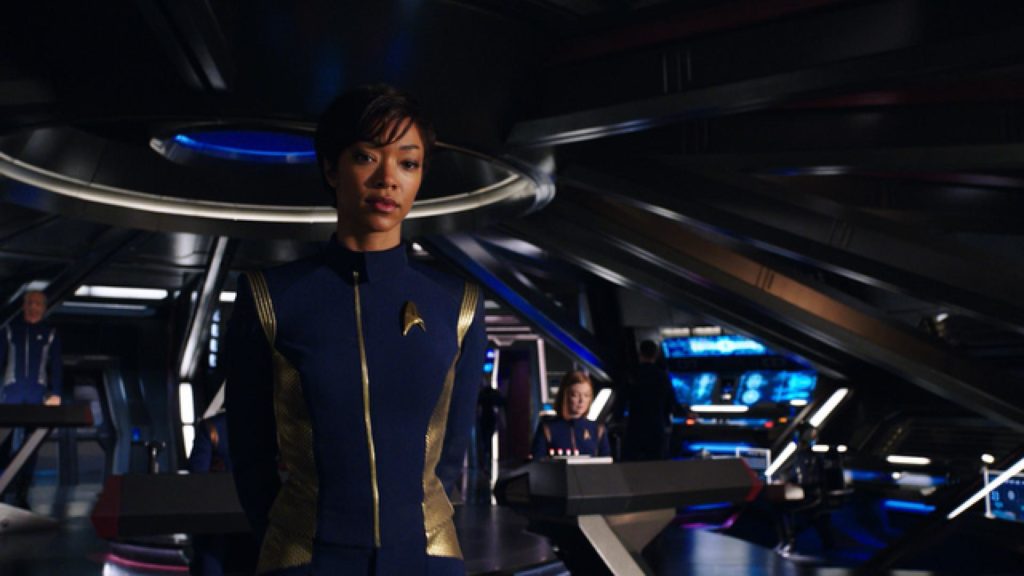 "Star Trek: Discovery" (CBS, 10 p.m.), heretofore a streaming-only offshoot, gets its first broadcast appearance in a way to fill the otherwise empty TV slots this fall after the pandemic has stifled production. Sonequa Martin-Green stars in the series, which seems a little more warlike than the original. Its third season starts Oct. 15 — on CBS All Access. 
With production of familiar series delayed, there are a whole lot of game shows coming tonight with "Celebrity Family Feud" (ABC, 8 p.m.), "The Wall" (NBC, 8 p.m.), "Press Your Luck" (ABC, 9 p.m.) and "The Match Game" (ABC, 10 p.m.).
One of England's most brutal murders in 1985, killing a is re-enacted on the new six-episode series "The Murders at White House Farm" (HBO Max, streaming). 
"Lost Resort" (TBS, 10 p.m.) ends its first season, and everybody who went through it is finally fine.
Mariah Carey talks to Miss Winfrey on a new edition of "The Oprah Conversation" (Apple TV+, streaming).
Judy Woodruff anchors a news special "RBG: Her Legacy & the Court's Future" (PBS, 8 p.m., check local listings), about the late Associate Justice Ruth Bader Ginsburg.