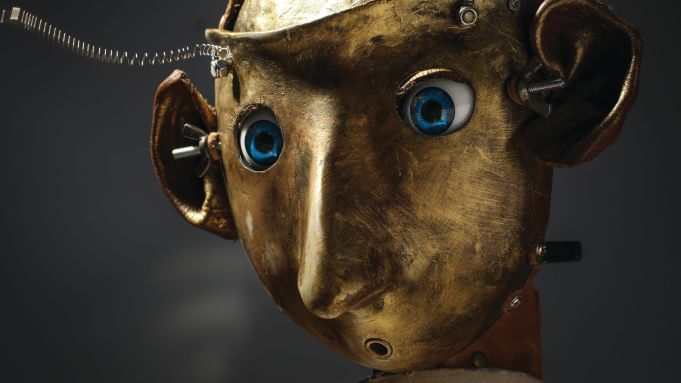 When the Chinese artist Ma Liang, also known as Maleonn, realizes his father is suffering from Alzheimer's, he creates a stage performance that highlights moments from his past, starring life-sized mechanical puppets.The staging of his "Papa's Time Machine" performance is the subject of the film by Yang Sun and S. Leo Chiang, "Our Time Machine," making its debut on "POV" (PBS, 10 p.m., check local listings).
The latest in a series of documentaries on voting comes on a new series "Whose Vote Counts, Explained" (Netflix, streaming). The co-production with Vox is narrated by Leonardo DiCaprio, Selena Gomez and John Legend.
Luke Wilson hosts the new "Emergency Call" (ABC, 10 p.m.), which highlights 911 calls that have come in, both dramatic and funny.
Night two of the iHeartRadio Music Festival (CW, 8 p.m.) has Keith Urban, Usher, Bon Jovi, Swae Lee, Kane Brown and Miley Cyrus among others.
Brendon Gleeson dominates the concluding half of "The Comey Rule" (Showtime, 9 p.m.) by menacing Jeff Daniels' James Comey as a way to win loyalty.
Sam is shocked to learn about his connection to Osea on "The Third Day" (HBO, 9 p.m.).
On "We Are Who We Are" (HBO, 10 p.m.), a fracture grows among the friends.
It's Disney night on "Dancing with the Stars" (ABC, 8 p.m.). So imagine Carole Baskin in a Minnie Mouse costume. She evaded the first elimination last week when Charles Oakley was given the boot.
"Love Island" (CBS, 9 p.m.) has its final couple elimination; tomorrow's the finale.