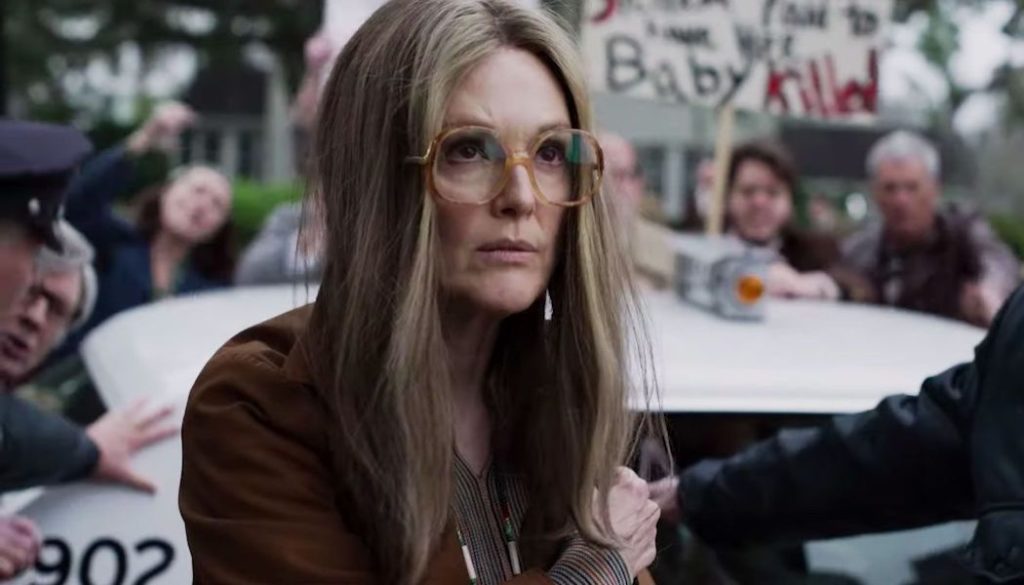 It's been a big year for fictional portrayals of Gloria Steinem on TV, from Rose Byrne's work in FX's "Mrs. America" to Christine Lahti in the filmed play "Gloria: A Life" on PBS. Now there are twice as many actresses playing the feminist icon in Julie Taymor's "The Glorias" (Amazon Prime, streaming). Julianne Moore, Alicia Vikander and two young actresses take up the role in the impressionistic movie first meant for theaters that also stars Janelle Monáe and Timothy Hutton. 
The case of a woman who went missing with her two young daughters in Colorado in 2018 is covered in the new documentary "American Murder: The Family Next Door" (Netflix, streaming). 
From Sebastian Junger and Nick Quested comes the new documentary "Blood on the Wall" (National Geographic, 9 p.m.) covering the Central American caravan to the U.S., sidestepping drug cartels and corrupt police. 
Jim Parsons, Zachary Quinto and Matt Bomer star in the Ryan Murphy-produced film version of Matt Crowley's 1968 play "The Boys in the Band" (Netflix, streaming). 
The series "The 100" (CW, 8 p.m.) ends its run with one final battle. 
The NBA Finals begin in prime time with Game 1 of Miami vs. Lakers (ABC, 9 p.m.).
Prison reform is the subject of the special "Voices Magnified: Locked Up in America" (A&E, 10 p.m.).
"Islands of Wonders" (PBS, 8 p.m., check local listings) ends its run with a look at Hawaii.
The former Fox anchor begins his new show "The News with Shepard Smith" (CNBC, 7 p.m.).