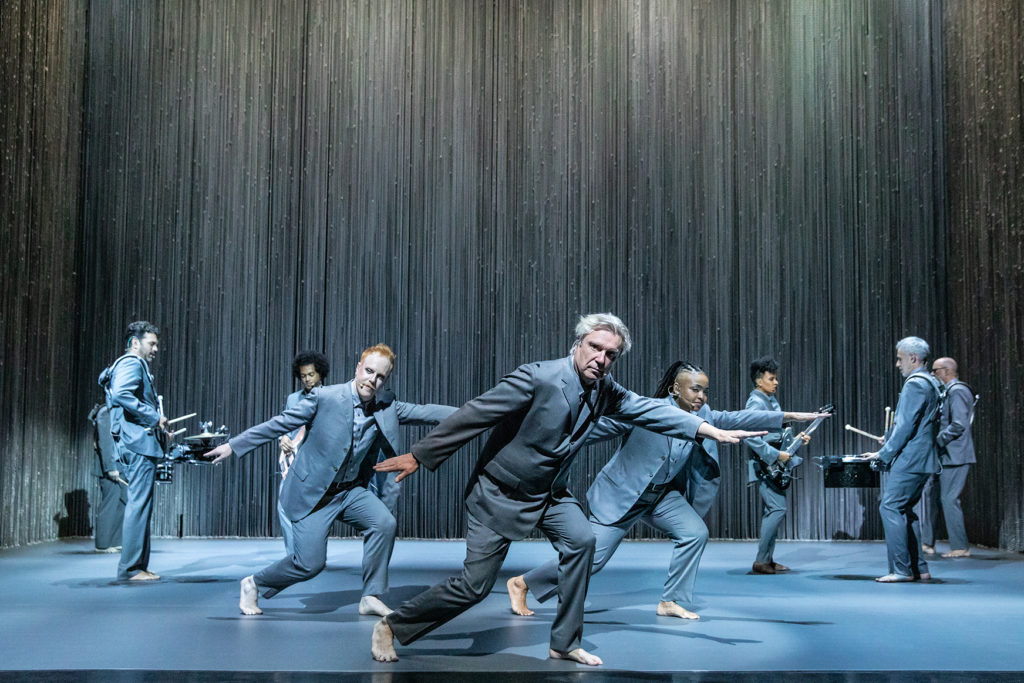 An inventive and joyous tour turned into a ebullient Broadway show, "David Byrne's American Utopia" (HBO, 8 p.m.) may be all you need to lift you up above the dire world all around you. With can't miss Talking Heads songs mixed with Byrne's own recent stuff is presented in such an innovative way — all entirely wireless in identical grey suits and marching in patterns — it deserves to be preserved the way "Stop Making Sense" did. 
Spike Lee does a good job keeping up with its unique geometry and provides historical inserts only when they cover Janelle Monaé's "Hell You Talbot" chanting the name of those killed by police. The TV version also has one aspect they didn't really try in the theater — marching triumphantly through the audience. Byrne adds a bit of dialog to give it more of a theatrical framework but it's essentially the same as the tour I reviewed here. And so great to experience again. 
The new sports talk show "The Best of All the Smoke with Matt Barnes and Stephen Jackson" (Showtime, 8 p.m.) features interviews with Steph Curry and footage of the late Kobe Bryant. 
"Eli Roth's History of Horror" (AMC, 10 p.m.) looks at monster movies that reflected their times. "Cursed Films" (AMC, 11 p.m.) looks at Brandon Lee's fateful role in "The Crow." 
In the made-for-TV "Sweet Autumn" (Hallmark, streaming), a nice and a local maple farmer  inherits a candy shop and maybe have time for romance. It's followed by the way too early "2020 Countdown to Christmas Preview Special" (Hallmark, 11 p.m.).