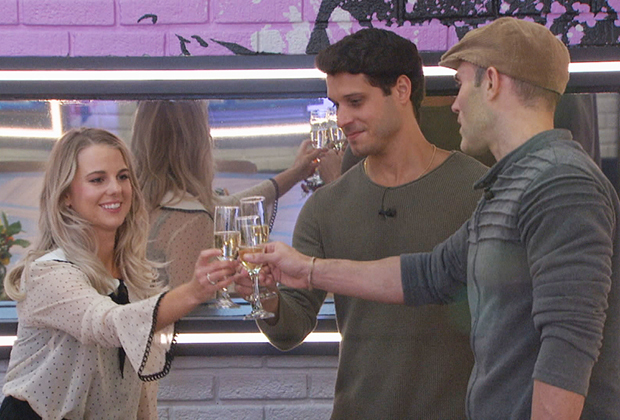 "Big Brother" (CBS, 9 p.m.) finally comes to an end with a two-hour finale. Past winner Nicole has a step up in making it to the end against fellow all-stars Enzo and Cody. All seem to have a shot. In addition to a $500,000 winner, a favorite player voted by fan will bet $25,000.
It's not exactly a Christmas movie, but it's not not one either. In the new "Holidate" (Netflix, streaming) Emma Roberts and Luke Bracey play strangers who agree to meet for every red letter calendar day.
The eleventh season of "Archer" (FXX, 10 p.m.) comes to an end; a 12th is coming.
Taylor's graduation is in jeopardy on the season premiere of "American Housewife" (ABC, 8:30 p.m.).
"The Conners" (ABC, 9 pm.) throws in COVID, Halloween and the election in its episode tonight. I wrote about how the pandemic has changed the production of the show here.
A short documentary "Burining Ojai: Our Fire Story" (HBO, 7 p.m.) recounts the devastation of the 2017 Thomas Fire.