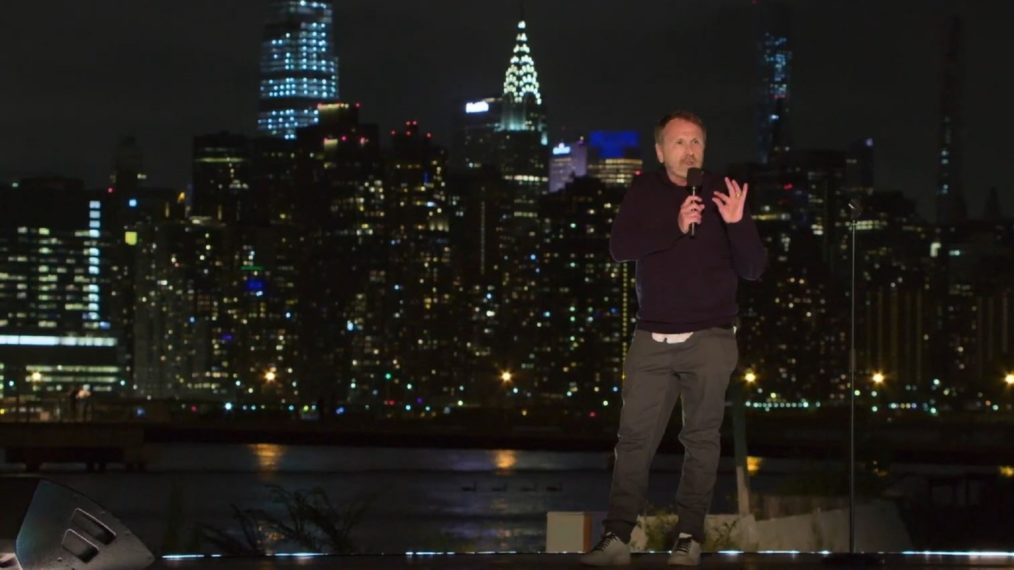 Here's how comedy is done in 2020: Outside, distanced, in cars. Such is the standup special "Colin Quinn & Friends: A Parking Lot Comedy Show" (HBO Max, streaming) which Quinn tries to direct with help from comics that include Bobby Kelly, Sam Jay, Dan Soder and Marina Franklin. In addition to the honks at a Williamsburg waterfront in Brooklyn, cars also flash headlights. 
Trans kids navigate five years of life in Kansas City on the new documentary "Transhood" (HBO, 9 p.m.). 
First round play begins for The Masters (ESPN, 1 p.m.), postponed from April because of the pandemic, but threatened again today by rain in Augusta. 
"Law & Order: Special Victims Unit" (NBC, 9 p.m) returns for its 22nd season with a pair of new cases members, Jamie Gray Hyder and Demore Barnes. 
The array of guest stars who have been on the show that spawned the "SVU" spinoff over the years are celebrated in the special "The Paley Center Presents 'Law & Order': Before They Were Stars" (NBC, 10 p.m.).
"Grey's Anatomy" (ABC, 9 p.m.) begins its 17th season with a two hour episode amid the pandemic, so things are busy. The virus also affects the fourth season premiere of "Station 19" (ABC, 8 p.m.). 
Returning for its 51st season: "Sesame Street" (HBO Max, streaming). 
Wade connects with a stranger on the second season premiere of "The Unicorn" (CBS, 9:30 p.m.).