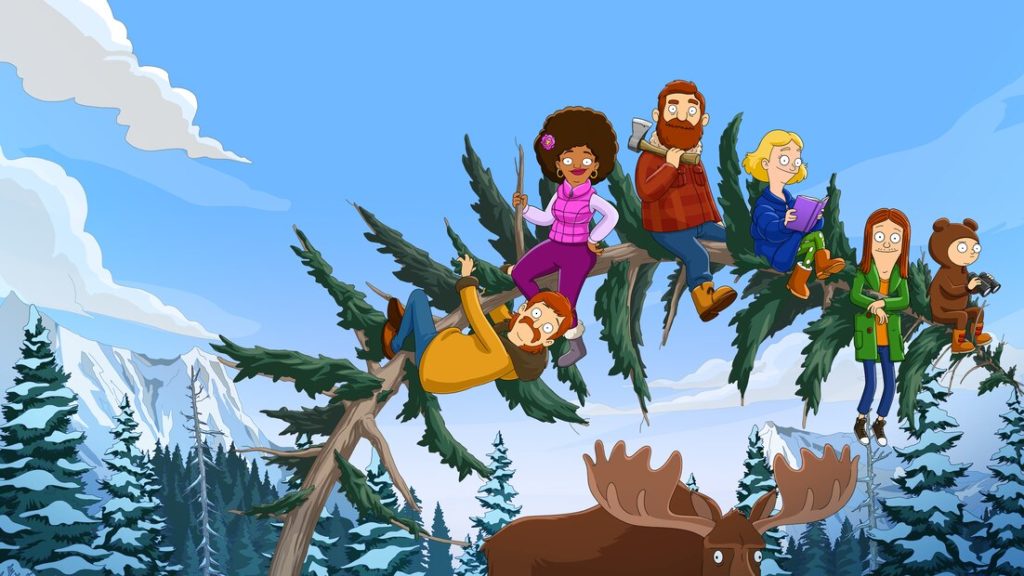 Another welcome new animated series arrives in "The Great North" (Fox, 8:30 p.m.) following the adventures of an Alaskan family, with voices provided by Nick Offerman, Jenny Slate, Will Forte, Dulce Sloan, Paul Rust, Megan Mullaly and occasionally Alanis Morrissette. The characters are agreeable with big round eyes, like those on "Bob's Burgers" (Fox, 9 p.m.), which also has a new episode this week.
Also part of the animation onslaught tonight, new episodes of "Bless the Harts" (Fox, 7:30 p.m.) and "The Simpsons" (Fox, 8 p.m.), which pays homage to Bart's old teacher Mrs. Krabappel. 
Brad Paisley and Blake Shelton host a two hour salute to the Nashville landmark "Grand Ole Opry: 95 Years of Country Musi (NBC, 9 p.m.), with performances from Garth Brooks, Lady A, Kelsea Ballerini, Dierks Bentley, Dolly Parton, Darius Rucker, Marty Stuart, Carrie Underwood, Kane Brown and Trisha Yearwood. 
Sterling K. Brown narrates a new six-part series about the 16th President, "Lincoln: Divided We Stand" (CNN, 10 p.m.), who was never impeached even once.
The actor has a travelogue and dives into its best cuisine in the new series "Stanley Tucci: Searching for Italy" (CNN, 9 p.m.), which begins with fried pizza in Naples. 
Once the biggest show in TV, "American Idol" (ABC, 8 p.m.) returns for a new season finding singers who probably won't become stars. Luke Bryan, Katy Perry and Lionel Richie return as judges; and the longest-lasting cog in the machine, Ryan Seacrest ,returns as host.