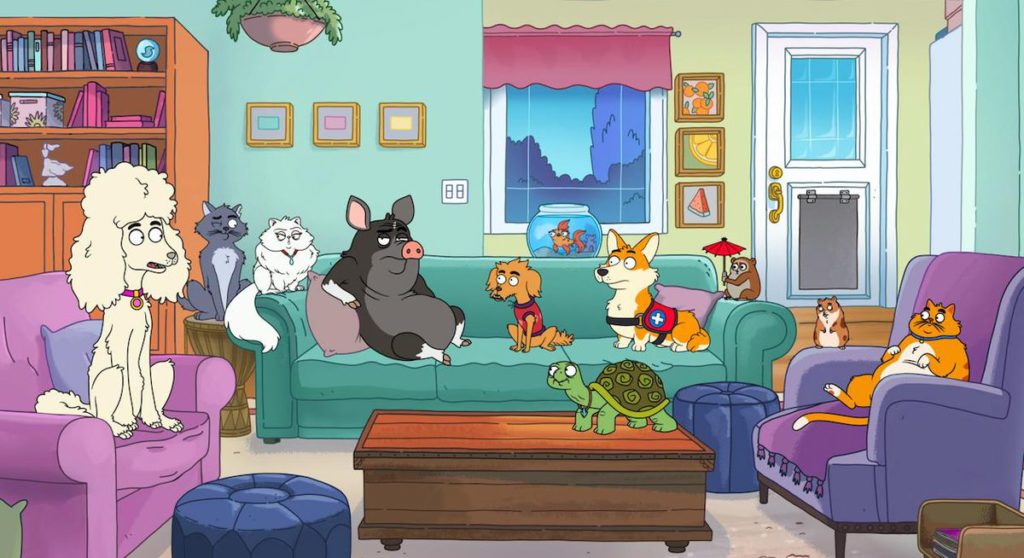 Fox has so many animated shows on Sunday, they've spilled to Monday with the new "HouseBroken" (Fox, 9 p.m.), a show about pets which seems to have a lot of celebrity voices including Lisa Kudrow, Nat Faxon, Tony hale and Will Forte, but the drawings are nothing special and the jokes, as in the title, don't stray far from potty. It accompanies the time slot premiere of "Duncanville" (Fox, 9:30 p.m.). 
Lots of new shows start today including a new game show "Small Fortune" (NBC, 10 p.m.) hosted by Lil Rel Howery in which teams have to do various tasks to advance. It's based on a UK show.
"Breaking Bobby Bones" (National Geographic, 10 and 10:30 p.m.) is a new series in which he country radio DJ joins people on their regular jobs. The first two are cliffhanger and metal scrapper. 
The 100th anniversary of the Tulsa Race Massacre continues to be marked by a number of specials,  "Tulsa 1921: An American Tragedy" (CBS, 10 p.m.),  "Tulsa: The Fire and the Forgotten" (PBS, 9 p.m., check local listings) with "Tulsa: Revisited: A PBS NewsHour Weekend Special" (PBS, 9 pm., check local listings) and the two hour  "Dreamland: The Burning of Black Wall Street" (CNN, 9 p.m.), produced by LeBron James. 
The idea of a swanky real estate reality show crosses the ocean with "The Parisian Agency: Exclusive Properties" (Netflix, streaming).
"Gordon Ramsay: Uncharted" (National Geographic, 9 p.m.) begins a new season of globe-trotting and culinary adventures.