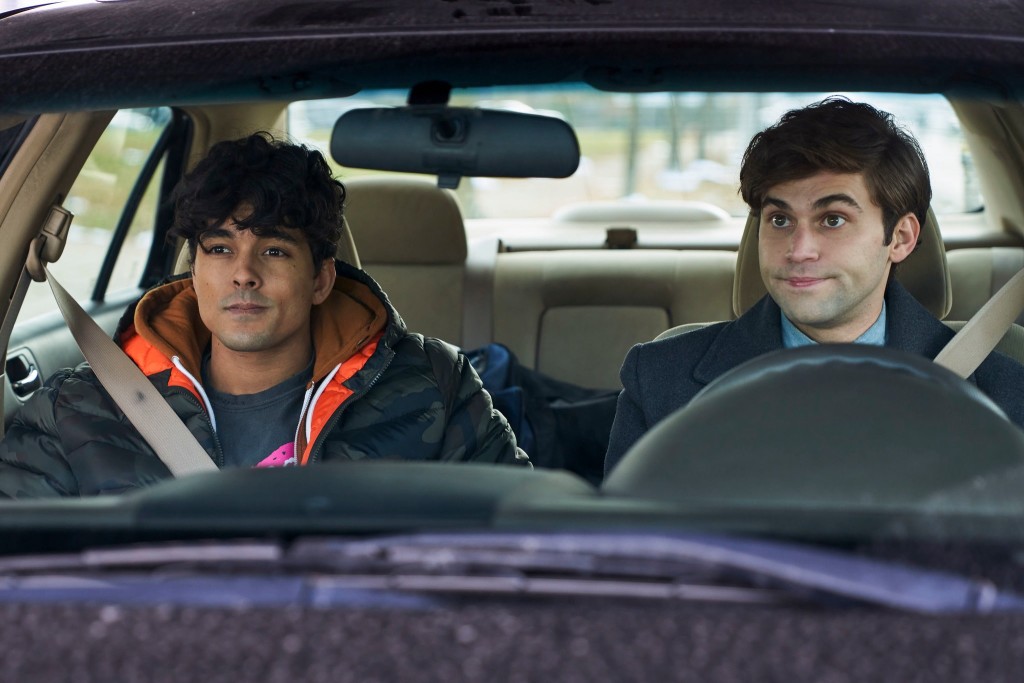 Valentine's Day is over but it's still the theme for a couple of romantic comedies tonight.
The unconventional one is "The Thing About Harry" (Freeform, 8 p.m.). In it, Peter Paige of "Queer as Folk" directs a story of guys nursing a high school grudge played by Jake Borelli and Niko Terho. One is gay, but the other, a jock, may be just coming out of the closet, while on a long road trip to a friend's engagement party.
Sticking to the same old gender norms is "The Secret Ingredient" (Hallmark, 9 p.m.), in which a town's Feb. 14 Bake-Off creates more than competition for two participants, played by Erin Cahill and Brendan Penny.
The remade "Shaft" (HBO, 8 p.m.) from last year, with Samuel L. Jackson, makes its premium cable debut. Also on tonight: "Them That Follow" (Showtime, 10 p.m.), about a snake-handling church in Appalachia, with Walter Goggins, Olivia Coleman, Alice Englert and Kaitlyn Dever.
The 3-Point Contest and Skills Challenge are part of the NBA All-Star Saturday Night: From Chicago (TNT, 8 p.m.). It's follows by an "Inside the NBA" (TNT, 10:30 p.m.) all star roast.
But it's NHL action that gets a prime time broadcast slot with Hockey's Los Angeles vs. Colorado (NBC, 8 p.m.). It caps a full day of games that also include Detroit at Boston (NHL, 1 p.m.) and Philadelphia at Tampa Bay (NHL, 4 p.m.).
Kirstie Alley pops up in "You Can't Take My Daughter" (Lifetime, 8 p.m.), a TV thriller about a law student (Lyndsy Fonseca) who is raped but decides to eep the baby, though the father stalks her and sues for custody.