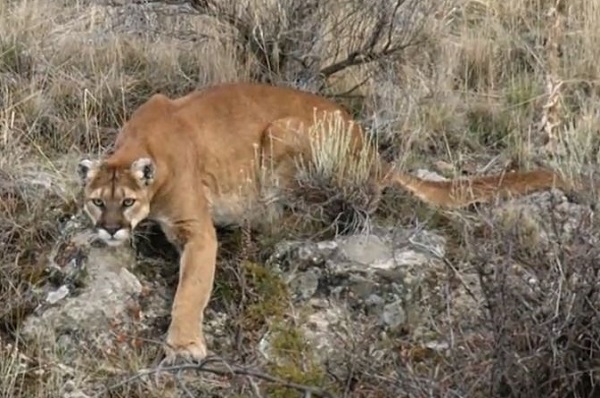 Montana wildlife photographer Casey Anderson has seen a lot of animals near his home in Paradise Valley, close to Yellowstone. But he was particularly excited about getting so close to an elusive mountain lion he gave her a name, Mama Mo and began tracking her life with her three cubs, using all the latest high tech cameras. The result is the documentary "The Mountain Lion and Me" (Smithsonian, 8 p.m.).
The filmmaker's six episode web series also starts today, "Casey Anderson's Wild Tracks" (SmithsonianEarthTV.com).
The journey into the past continues on "The Assassination of Gianni Versace: American Crime Story" (FX, 10 p.m.) so we see the designer's beginnings as well as a young Andrew Cunanan.
"Survivor" (CBS, 8 p.m.) has been doing pretty good in the ratings, for a show in its 36th season.
A new "Full Frontal with Samantha Bee" (TBS, 10:30 p.m.) has a lot of ground to cover.
Benji makes a music video on "Alone Together" (Freeform, 8:30 p.m.).
The INS checks the legitimacy of Stella's marriage to Wes on "Life Sentence" (The CW, 9 p.m.).
Tecumseh and Lewis & Clark get the spotlight on "The Men Who Built America: Frontiersmen" (History, 9 p.m.).