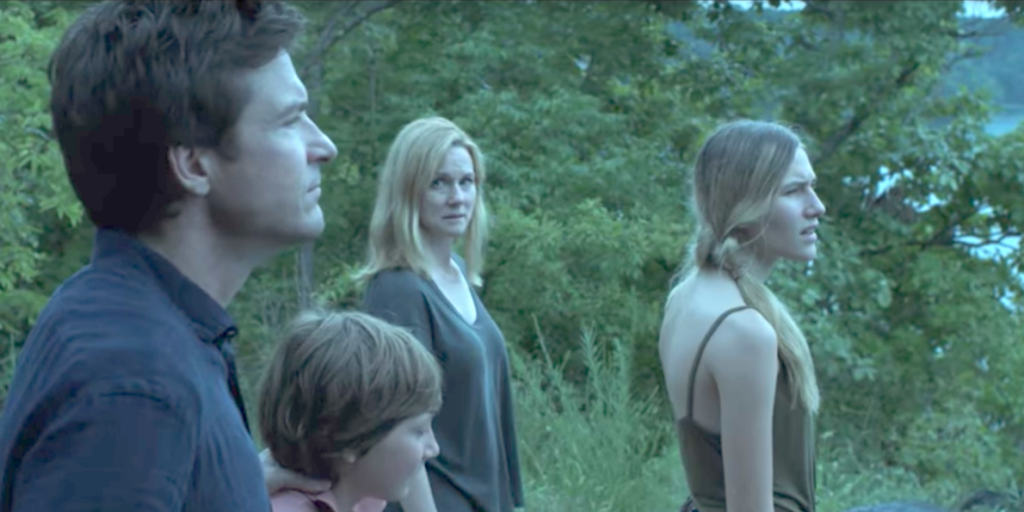 The good will that Jason Bateman and Laura Linney have built up through their careers compels you to give their sudden new series a chance. "Ozark" (Netflix, streaming), despite its name, is about a Chicago financier and secret money launderer who gets in deep trouble with a cartel. Easi Morales is on Bateman's case and he has to move the family to the Lake of the Ozarks where he can more quietly do his work out of the glare of feds who are still after him. The series, whose first episode is directed by Bateman, has the dark feel of "Breaking Bad," and its initial episode is packed with twists. But how it plays out will remain to be seen. Still, it's a solid midsummer surprise.
Disney tries to make the biggest splash possible with its anticipated sequel to its 2015 musical about the offspring of various Disney villains, debuting it on six networks simultaneously. In "Descendants 2" (ABC, Disney, Disney XD, Freeform, Lifetime, Lifetime Movie Network, 8 p.m.), Dove Cameron plays Mal, daughter of Maleficent; China Anne McClain is Uma, daughter of Ursula; Booboo Stewart returns as Jay, son of Jafar. Uma's cohorts are Thomas Doherty as Harry, Captain Hook's son, and Dylan Playfair as Gil, son of Gaston. The Kenny Ortega musical will be followed by "Descendants 2: ABC Afterparty" (ABC, Disney,  10:30 p.m.).
This is so Raven: Raven-Symone, star of her own long running kids series, is now at the top of the bill on "Raven's Home" (Disney, 10 p.m.), in which she is now a single mom.
Condoleezza Rice and Tony Blair are featured in "VICE Special Report: A World in Disarray" (HBO, 10 p.m.).