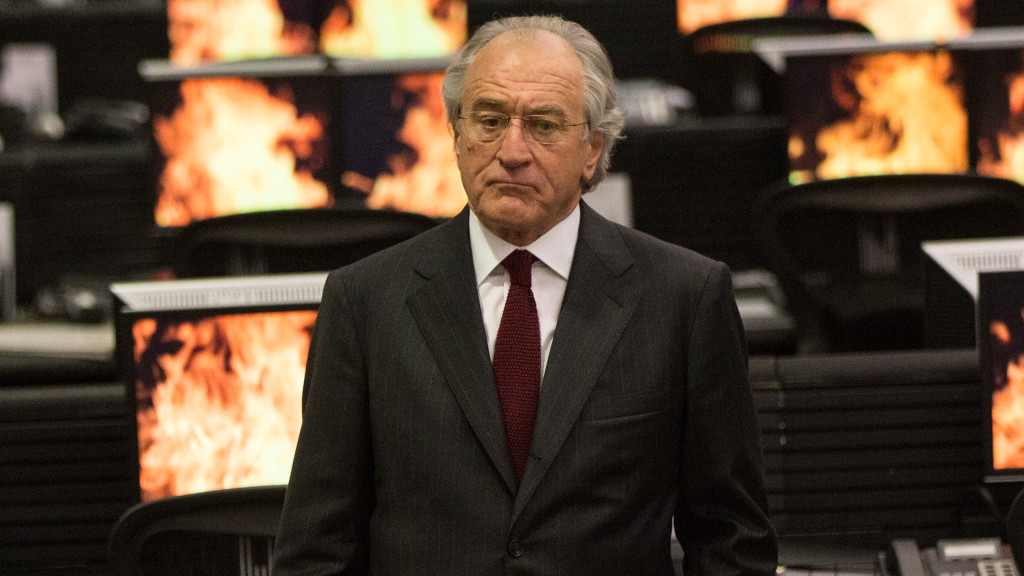 After Richard Dreyfuss already played Bernie Madoff on a two night mini-series, it hardly seems necessary to hash it out again. But although HBO's "The Wizard of Lies" (HBO, 8 p.m.) begins dourly as he's arrested for a $65 billion Ponzi scheme and marquee star Robert De Niro seems as stoic as the swindler, Barry Levinson's film opens up in a way the earlier film never did, showing key moments with the family, where De Niro's performance really starts to shine, stacking up as one of his best in years.
As his pained wife, Michelle Pfeiffer turns in a pretty good performance as well,  while the drama of the film turns on the effects or complicity of his sons. There are some beautiful set pieces as time moves forward and back and a kind of tension that matches whatever recent financial crisis film you want to compare it with. It's good stuff.
The last ever episode of the struggling "Training Day" (CBS, 9 p.m.), which may not have been renewed even if Bill Paxton hadn't died.
"Doctor Who" (BBC America, 9 p.m.)looks in the Vatican's secret library.
A meteor shatters space-time and shoots the gang on "Class" (BBC America, 10:05 p.m.) to unknown areas.