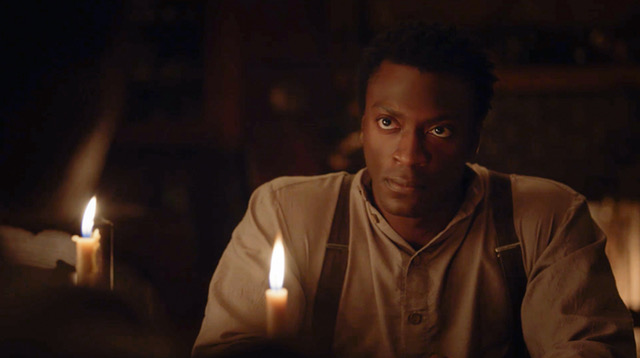 "Underground" (WGN America, 10 p.m.) ends its second season and with it, perhaps the entire series about the Underground Railroad. That's due to the purchase of Tribune stations last week by Sinclair Broadcasting, whose officials have said they have no interest in continuing to produce high end original series. There is hope, however, it might jump to another network.
Shemar Moore returns to "Criminal Minds" (CBS, 9 p.m.) on the occasion of its season 12 finale. Also, there's apparently a big crash.
Also, "Blackish" (ABC, 9:30 p.m.) ends its third season with a big baby shower.
More is learned about V.M. Varga when he comes over to dinner uninvited on "Fargo" (FX, 10 p.m.).
"Full Frontal with Samantha Bee" (TBS, 10:30 p.m.) returns with a new episode that focuses on religious freedom and health care reform.
Loved ones come to visit on "Survivor" (CBS, 8 p.m.).
"Brockmire" (IFC, 10 p.m.) is invited to an annual sports dinner, among colleagues like Joe Buck.