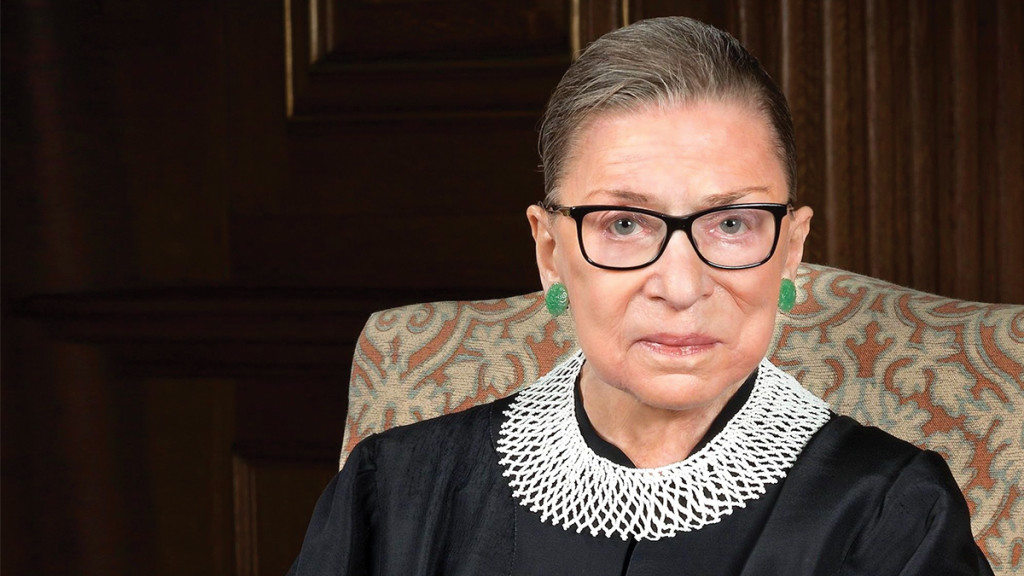 The popular theatrical documentary on Supreme Court Justice Ruth Bader Ginsburg, "RBG" (CNN, 8 p.m.) finds its widest audience yet on a cable news network, capping the national holiday. The story of the rise of the justice by filmmakers Betsy West and Julie Cohen is also one about the triumph of women in the field of law
Another documentary tonight follows Mariela Mora Quintana, a Cuban woman in her 30s yearns for a better life, though her husband is content to stay on "Voices of the Sea," a film by Kim Hopkins making its debut on "POV" (PBS, 10 p.m., check local listings).
After becoming the longest running show on Cartoon Network – 10 years – the imaginative and fanciful "Adventure Time" (Cartoon Network, 6 p.m.), the training ground for a number of other creative cartoonists, will present its final episode in a one hour finale.
Ernie prepares for the Sovereign Protector Ceremony on "Lodge 49" (AMC, 10 p.m.).
On a three hour (!) "Bachelor in Paradise" (ABC, 8 p.m.) a couple splits up and each splits the South of the Border vacation spot.
Kim drives a hard bargain on "Better Call Saul" (AMC, 9 p.m.).
There's a second night of the Las Vegas Finals on "American Ninja Warrior" (NBC, 8 p.m.).
The final four perform on "So You Think You Can Dance" (Fox, 8 p.m.).