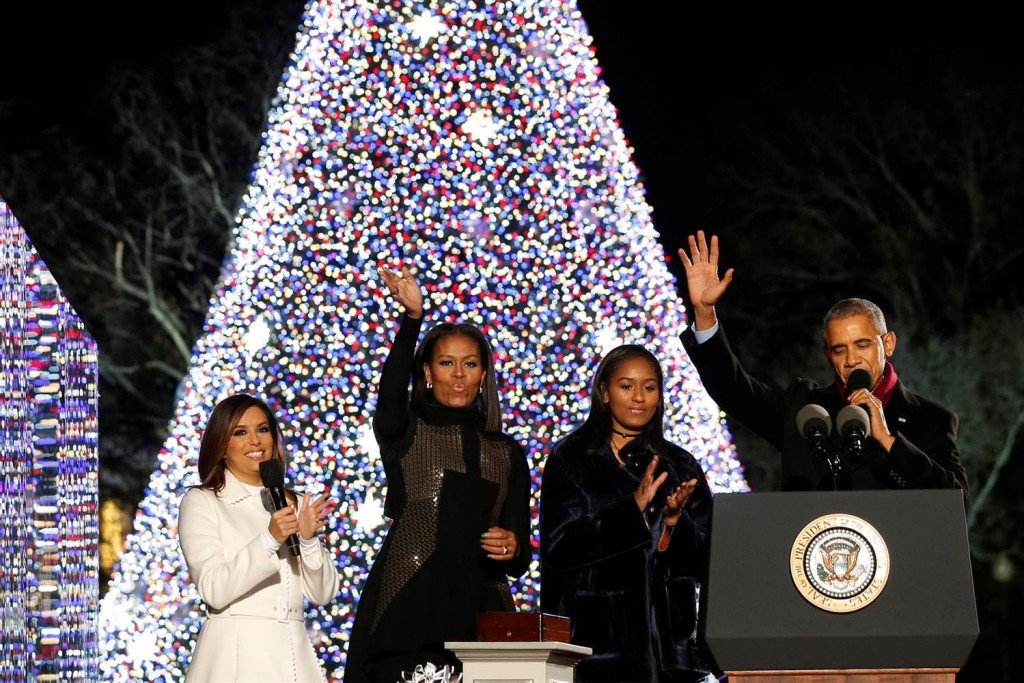 If only to hear President Obama join Chance the Rapper on "Jingle Bells," it may be worth tuning into the "National Christmas Tree Lighting" (Hallmark, 7 p.m.). The annual event is rarely also on TV but last week's ceremony, hosted by Eva Longoria also featured James Taylor, the Lumineers, Yolanda Adams. Plus there might be a bit of nostalgia in sharing one of Obama's last public events.
It's the year's biggest night in network lasciviousness, "The Victoria's Secret Fashion Show" (CBS, 10 p.m.), this year outsourced to Paris, where models stomp around in skimpy, impractical designs, editors work overtime to make it look flashy and not trashy, and Lady Gaga, Bruno Mars and the Weeknd perform. But all the feathers and wings seem pretty impractical as undergarments.
Harlem's famed theater gets network time as well in the special "Showtime at the Apollo" (Fox, 8 p.m.) in which Steve Harvey hosts a show that includes performances from En Vogue, Doug E. Fresh, Mike Epps, Tracy Morgan, Rakim and Bell Biv Devoe. Plus they get the hook out for the usual amateur tryouts.
From the people who brought you "The Black List," "The Latino List" and "The Out List" comes "The Trans List" (HBO, 8 p.m.), with portraits of people that include Caitlyn Jenner, Laverne Cox and Caroline Cossey.
Reviving its old "Diva" concert series with a bit of holiday seasoning is "Divas Holiday: Unsilent Night" (VH1, 9 p.m.) with Mariah Carey, Chaka Khan, Patti Labelle, Vanessa Williams and JoJo among others, in concert from Brooklyn with Christmas songs as well as a roaring "I'm Every Woman."