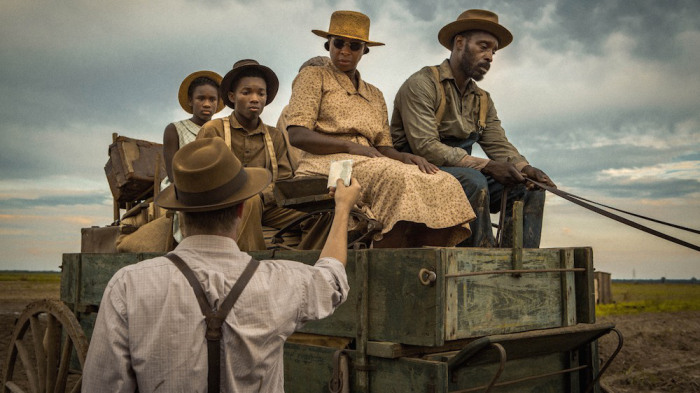 I'm all for the trend of Netflix buying big movies at film festivals and debuting them online the same day they premiere in theaters. The latest one, a likely Oscar contender, "Mudbound" (Netflix, streaming), is Dee Rees's drama about two families in rural Mississippi struggling to survive during and after World War II. The singer Mary J. Blige makes a star turn in a cast that also includes Cary Mulligan, Jonathan Banks and Garrett Hedlund.
Also online is the sixth and final season of "Longmire" (Netflix, streaming), the well-regarded modern Western starring Robert Taylor and Sackhoff. The streaming service picked up the series after its initial three ran on A&E; and put out its own three.
The depressingly timely documentary series "Active Shooter" (Showtime, 8 p.m.) wraps up after eight episodes with a look at the Columbine High School shooting in 1999. Sadly, there's already enough material for a second season, should they go that route.
Paula Vogel's play "Indecent," about the passion to create theater under difficult circumstances, is presented on "Great Performances" (PBS, 9 p.m., check local listings), starring Katrina Lenk and Adina Verson, in a production from New York's Cort Theater earlier this year.
Bill McKibben, Chelsea Handler, Max Brooks, Rebecca Traister and Carl Bernstein (but unfortunately, no Bernie Bernstein) help end the 15th season of "Real Time with Bill Maher" (HBO, 10 p.m.). It's been renewed for another three seasons.
Rebecca comes to grips with her new life on "Crazy Ex-Girlfriend" (The CW, 8 p.m.).