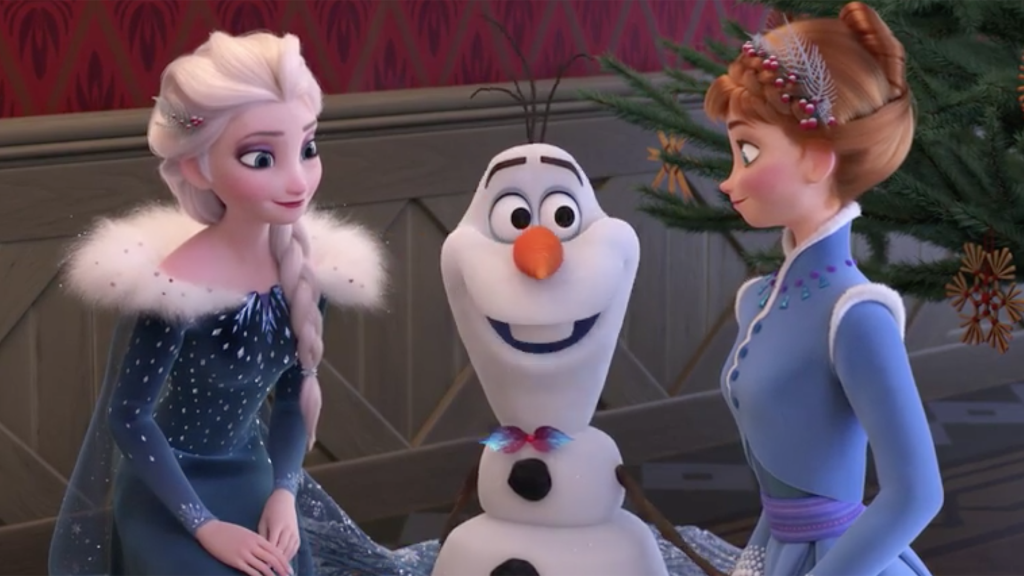 When it appeared last month as the overly long short before the Disney hit "Coco," it garnered some of the worst "Frozen" backlash. So here it is as it may have intended to be, another animated holiday TV special. "Olaf's Frozen Adventure" (ABC, 9 p.m.) features the voices of the original hit. No, "Coco" doesn't follow it. Instead it's the 2009 "Disney Prep & Landing" (ABC, 8:30 p.m.), about a couple of elves.
There's a whole lot of holiday music specials tonight. The "iHeartRadio Jingle Ball 2017" (The CW, 8 p.m.) had the first performance by Taylor Swift in eight month, with a guest spot by Ed Sheehan. Also: the Chainsmokers, Fifth Harmony, Liam Pyane, Camila Cabello and Niall Horan.
Fifth Harmony also appears on "Showtime at the Apollo: Christmas" (Fox, 8 p.m.) with Boyz II Men, Snoop Dogg and DMX. Steve Harvey hosts.
On "Taraji's White Hot Holidays" (Fox, 9 p.m.), the "Empire" star hosts Chaka Khan, Ciara, Taye Diggs, Faith Evans, Fergie, Jussie Smollett, Leslie Odom Jr., Salt-N-Pepa and the Ying Yang Twins.
Thursday Night Football has Denver at Indianapolis (NBC, 8:20 p.m.).
"The Great Holiday Baking Show" (ABC, 9 p.m.) concentrates on desserts and cookies.
Seems like soldiers deserve better than the "WWE Tribute to the Troops: From San Diego" (USA, 8 p.m.).