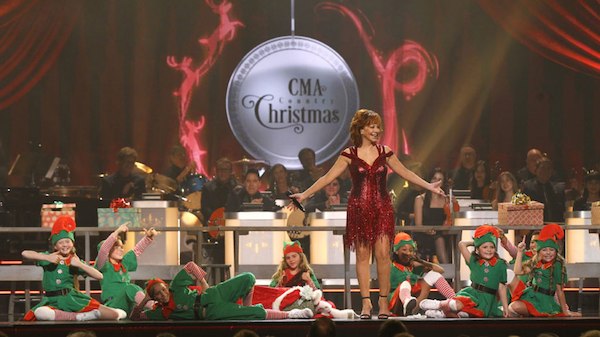 Reba McEntire hosts the ninth "CMA Country Christmas" (ABC, 8 p.m.) which features Tony Bennett with Diana Krall, Dan and Shay, Brett Eldridge, Amy Grant, Dustin Lynch, Martina McBride, Old Dominion, Brad Paisley, Michael W. Smith, Lindsey Stirling, the Isaacs and Brett Young.
A group that's made a business out of Christmas songs has its own special, "Pentatonix: A Not So Silent Night" (NBC, 10 p.m.). Their guests include Kelly Clarkson, the Backstreet Boys, Maren Morris and a pair of non-singers, Penn & Teller.
"My Brilliant Friend" (HBO, 9 p.m.) reaches the end of its first season in an episode titled "The Promise." Director Saverio Costanzo's adaptation of Elena Ferrante's Neapolitan novels will continue with subsequent seasons.
"Vice Special Report: Panic – The Untold Story of the 2008 Financial Crisis" (HBO, 10 p.m.) relives the financial implosion, featuring interviews with many of its chief architects, including Henry Paulson, Timothy Geithner, Ben Bernanke, Barack Obama and George W. Bush among others. It does a better job spelling out what happened than what occurred at the time, causing an anti-Wall Street feeling that helped construct the current political divide – with the tea party on the right and the occupy movement on the left.
Religious practice in more than 25 countries are part of the documentary "Sacred" on "Independent Lens" (PBS, 10 p.m., check local listings).
The real life couple Dave and Odette Annable star in the made-for-TV holiday romance "No Sleep 'Til Christmas" (Freeform, 9 p.m.) about a pair of insomniacs who can only sleep next to each other.