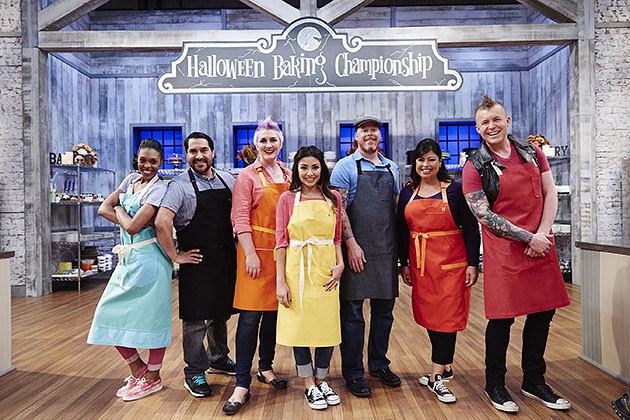 It's that time again, to show you care about the pumpkin holiday. So here's "Halloween Baking Championship" (Food Network, 8 p.m.), in which they make spider cupcakes and the such. Carla Hall, Sherry Yard and Ron Ben-Israel judge; host is Richard Blais. It's the fourth in the network's "Baking Championship."
It's followed by "Halloween Wars" (Food Network, 9 p.m.), returning for its fifth season, it's a show about people who try to outdo one another in seasonal decor.
Dancers dance on "Dancing with the Stars" (ABC, 8 p.m.), where Kim Zolciak is the most recent to withdraw. And singers sing on "The Voice" (NBC, 8 p.m.), where blind auditions slog on.
Monday Night Football has Lions at Seahawks (ESPN, 8:15 p.m.).
Once, there were museums of medical oddities and circus sideshows. Now there is TLC, featuring "The Man with the 80-Pound Groin" (TLC, 9 p.m.) and "The Man With No Penis" (TLC, 10 p.m.), They follow their earlier success and remaining title holder, "The Man with the 132-Pound Scrotum" (TLC, 8 p.m.).