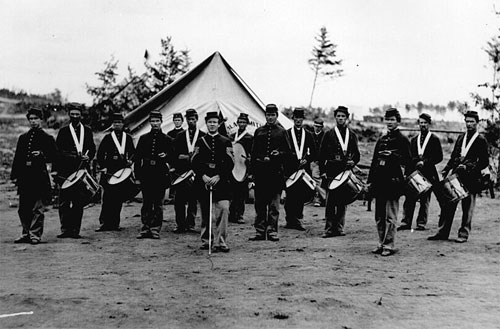 Clear the decks for a week's worth of "The Civil War" (PBS, 9 p.m., check local listings), the landmark Ken Burns documentary from 1990 that celebrates its 25th anniversary with a major vidusl upgrade and sharpening for a world of high-definition TV. What was made for the 175th anniversary of the nationals deadly war is expected to draw a whole new audience for the 200th anniversary.
The war hasn't gone away though, as recent battles over the Confederate Flag have shown. Sam Waterston narrates the writings of Lincoln, his voice quavering less; Morgan Freeman reads the Frederick Douglass. It runs for the next five consecutive nights.
A couple more fantasy dates and some tears mark the end of another season of "Bachelor in Paradise" (ABC, 9 p.m.). What have we learned? They'll discuss on "After Paradise" (ABC, 10 p.m.).
It's one of TV's most old fashioned show, where they take a half hour and try to introduce you to the new sea on. Jane Lynch hosts the "CBS Fall Preview Show" (CBS, 8:30 p.m.).
It hasn't been seen in more than a year, but "Ladies of London" (Bravo, 10 p.m.) is back for its second season, with American women among those desperately trying to rise in society in jolly old England. Season one reruns all day beginning at 6 a.m.
The final four — Gaby Diaz, Virgil "Lil O" Gadson, Hailee Payne and Dzajna "Jaja" Vankova — dance in the first a two part finale for "So You Think You Can Dance" (Fox, 8 p.m.).
Drew Brees wrestles a crocodile while "Running Wild with Bear Grylls" (NBC, 10 p.m.) in the show's second season finale. The Obama episode, we presume, waits until season three.
"Love & Hip Hop Hollywood" (VH1, 8 p.m.) returns for its second season.
If you didn't catch the inaugural season, "Empire" (FX, noon) runs all day on cable. Also in a marathon today, the first season of "Z Nation" (Syfy, 1 p.m.) which returns with new episodes Sept. 18.
Househunters in the Great North are followed in the new "Buying the Yukon" (Destination America, 10 p.m.).
For making YouTube videos, "Todrick" (MTV, 10 p.m.) certainly has a budget. Tonight, he travels to Texas to record a new video.
It's not enough that a woman hasn't had an orgasm with her husband for 20 years, now she becomes the focus of his film "How to Make Love to My Wife" (Discovery Life, 10 p.m.), dubbed "a hilarious special."
You have to admire the name of the auto repair show, "Rusted Development" (Discovery, 10 p.m.), back for a new season.
Did Lewis and Clark drop anything on their excursion? "Diggers" (National Geographic, 10 p.m.) looks to find out.
Turner Classic Movies stages its annual salute to the Telluride Film Festival which winds up today in Colorado, with a day full of films that have some connection to the event including "The Lion in Winter" (6 a.m.), along with the 2012 interview "Peter O'Toole: Live from the TCM Classic Film Festival" (8:15 a.m.); "Yo Yo" (9:15 a.m.) with "Billy Wilder Speaks" (11 a.m.); "Witness for the Prosecution" (12:30 p.m.); "Bergman Island" (2:30 p.m.), a documentary leading into "Smiles of a Summer Night" (4 p.m.); "Sergeant Rutledge" (6 p.m.); "Of Mice and Men" (8 p.m.); "Fragments" (10 p.m.), "THX 1138″ (midnight); "The Tin Drum" (1:45 a.m.) and "China 9, Liberty 37″ (4:15 a.m.).
It's the night before late night TV shifts with the debut of "The Late Show with Stephen Colbert," which hasn't been helped any by showing reruns of things like "NCIS" (CBS, 11:35 p.m.) since David Letterman bid farewell.
Baseball includes Baltimore at Yankees (ESPN, 1 p.m.), Houston at Oakland (MLB, 4 p.m.) and Dodgers at Angels (MLB, 9 p.m.).
The Round of 16 continues on The U.S. Open (ESPN2, 11 a.m. and 7 p.m.).
There's one college football game: Ohio State at Virginia Tech (ESPN, 8 p.m.).
Weird to have Monday afternoon network golf, but it is Labor Day. So here's the Deutsche Bank Championship (NBC, 1:30 p.m.).
In basketball, the FIBA Americas Championship has Uruguay vs. Canada (NBA, 6:50 p.m.) and Venezuela vs. Mexico (NBA, 9:20 p.m.).
Daytime Talk
Kelly & Michael: Mel B, Kunal Nayyar, Shawn Mendes. The View: Amanda Seyfried, Thomas Sadoski, Vivica A. Fox, Alec Mapa (rerun). The Talk: Danny DeVito, Jenny Hutt, Brooke Williamson (rerun). Ellen DeGeneres: Melissa McCarthy, Tove Lo (rerun). Wendy Williams: Judge Judy Sheindin (rerun). Meredith Vieira: Paula Patton, Mario Cantone, John Cena (rerun). Queen Latifah: Bill Clinton, Gina Prince- Tythewood, Nate Parker, Gugu Mbatha-Raw (rerun).
Late Talk
Jimmy Fallon: LeBron James, Tina Fey, Amy Poehler, OMI, Mark Rivera (rerun). Jimmy Kimmel: Roseanne Barr, Demi Lovato (rerun). Seth Meyers: Bill Hader, Shepard Smith, Blue Jean Committee, Jimmy Chamberlin (rerun). James Corden: Ian McKellen, James Wolk, Adam Lambert (rerun). Carson Daly: Alicia Vikander, Craft Spells, Dan Levy (rerun). Tavis Smiley: Reza Aslan. Conan O'Brien: Elijah Wood, Chris Hardwick (rerun).