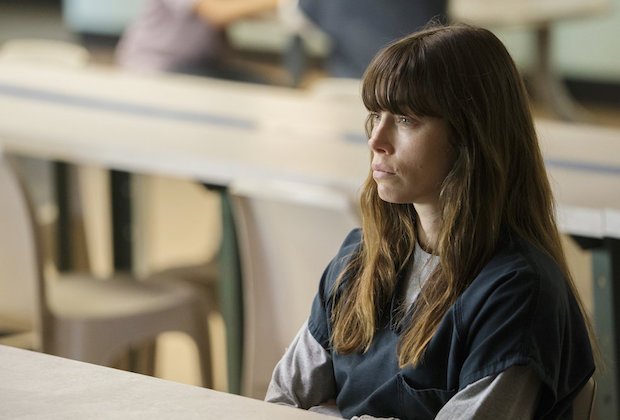 Jessica Biel plays an unassuming housewife who commits a bloody stabbing murder in the opening minutes of "The Sinner" (USA, 10 p.m.). The rest of the eight-episode series looks at what prompted it. Bill Pullman plays the detective determined to find out.
Here's a new twist on a survival series: total "Darkness" (Discovery, 10 p.m.). Three men are dropped into the cave system in the Ozarks.
Colin Stafford-Johnson looks at "Ireland's Wild Coast" (PBS, 8 p.m., check local listings).
Ed comes under scrutiny on a new "Broadchurch" (BBC America, 10 p.m).
To help promote his new movie"An Inconvenient Sequel: Truth to Power," former Vice President Al Gore presides over a town hall forum in  "An Inconvenient Special" (MTV, 7:30 p.m.).
The season finale of Ali Wentworth's "Nightcap" (Pop, 8 p.m.) brings J.J. Abrams and Mark Hamill.
Charley's mother makes a visit on "Queen Sugar" (OWN, 10 p.m.).
Jerome has a tense Fourth of July barbecue on a new "Snowfall" (FX, 10 p.m.).
Javier Munoz helps out a musical tribute number of Kris Kobach's unconstitutional laws on "Full Frontal with Samantha Bee" (TBS, 10:30 p.m.).
"Hood Adjacent with James Davis" (Comedy Central, 9 p.m.) looks at Michael Jordan's legacy.
Bethenny and Ramona go to the pool on "The Real Housewives of New York City" (Bravo, 9 p.m.).
Remaining contestants on "MasterChef" (Fox, 8 p.m.) use local ingredients.
Darius tries to prove he's not a traitor on the first of two episodes of "Salvation" (CBS, 9 p.m.).
On "Suits" (USA, 9 p.m.), poaching an attorney causes problems.
It's power of veto night on "Big Brother" (CBS, 8 p.m.).
Bobby gets an on-the-job injury on "The Carmichael Show" (NBC, 9 p.m.) that leads him to a college path.
A Twitter feud breaks out on "Younger" (TV Land, 10 p.m.).
Arthur helps a sheriff free his town on "Blood Drive" (Syfy, 10 p.m.).
Jill faces her fear of the suburbs on "Odd Mom Out" (Bravo, 10 p.m.).
Ray Milland is star all day on Turner Classic Movies with "Wise Girl" (6 a.m.), "Bulldog Drummon Escapes" (7:15 a.m.), "Irene" (8:30 a.m.), "Night into Morning" (10:15 a.m.), "Panic in Year Zero" (noon), "Let's Do It Again" (2 p.m.), "A Life of Her Own" (4 p.m.), "The Major and the Minor" (6 p.m.), "The Big Clock" (8 p.m.), "Dial M for Murder" (10 p.m.), "Alias Nick Beal" (midnight), "The Lost Weekend" (2 a.m.) and "Hostile Witness" (4 a.m.).
Baseball includes Minnesota at San Diego (MLB, 4 p.m.) and Cleveland at Boston (ESPN, 7 p.m.).
Hey, here's hockey, in the form of the World Junior Summer Showcase with Canada vs. Finland (NHL, 1 p.m.) and U.S. vs. Sweden (NHL, 4 p.m.).
In soccer, it's Manchester United vs. Sampdoria (ESPN2, 2:30 p.m.) in an international friendly, and the MLS All-Star Game, which takes the form of MLS All-Stars vs. Real Madrid (Fox Sports, 9 p.m.).
And in cycling's Tour of Utah (Fox Sports, 2 p.m.), it's stage 3.
Daytime Talk
Kelly Ripa and Ryan Seacrest: Jeremy Renner, Carrie Ann Inaba. The View: Nick Cannon. The Talk: Scott Foley, Jaymes Vaughan, Julissa Bermudez. Harry Connick: Justin Hartley, Wyatt Russell, Duff Goldman (rerun). Ellen DeGeneres: Rob Lowe, Matthew and John Owen Lowe, Maddie Ziegler (rerun). Wendy Williams: Sutton Foster (rerun). The Real: Remy Ma (rerun).
Late Talk
Stephen Colbert: Dave Chappelle, James Van Der Beek, Joe Walsh. Jimmy Kimmel: David Alan Grier, R.Lum.R. Jimmy Fallon: Halle Berry, Michael Che, George Ezra. Seth Meyers: Rob Lowe, Brad Paisley. James Corden: Kate Beckinsale, Adam Scott, Poppy. Carson Daly: Jeff Garmin, Galantis, Mary Mack (rerun). Trevor Noah: Rep. Joe Kennedy III. Conan O'Brien: Elle Fanning, Ally Maki, James Acaster (rerun).