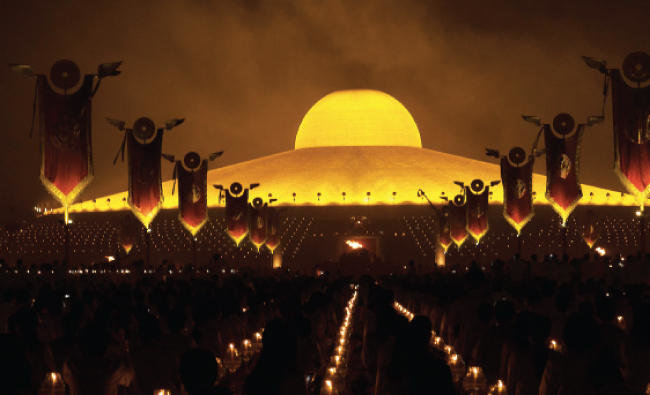 The last big, experienced set of astronauts get to tell what they've learned in the super-flashy new series "One Strange Rock" (National Geographic Channel, 10 p.m.) which is so bent on attracting viewers they've convinced Will Smith to do the narration. First up, the astronauts talk about the thing that keeps the earth going: breathing.
A new 10-episode series follows the fascinating  story of the Royal Navy's search for the Northwest Passage 1847 and the subsequent disappearance of its ships, based on Dan Simmons' novel. "The Terror" (AMC, 9 p.m.) stars Jared Harris of "Mad Men," along with Tobias Menzies and Ciaran Hinds. (No trace of the ships were found until four years ago).
"The Good Doctor" (ABC, 10 p.m.) ends its successful first season with Shaun performing some distracted surgery.
And the killer may well be captured in time for the season finale of "The Alienist" (TNT, 9 p.m.).
Hollywood Week finally begins on "American Idol" (Fox, 8 p.m.) and the solo and group performances there used to bring out the best episodes in a season.
"The Voice" (NBC, 8 p.m.) has the third night of its battle rounds.
The newlyweds Teyana Taylor and Iman Shumpert exploit their newly wedded life together in the series "Teyana & Inman" (VH1, 9 p.m.).
Beth's criminal empire expands on "Good Girls" (NBC, 10 p.m.).
"Leave It to Stevie" (VH1, 9:30 p.m.), about the life of Stevie J., from "Love & Hip Hop Atlanta," returns for a second season.
Both sets of parents visit for Easter on "Man with a Plan" (CBS, 8:30 p.m.).
Quinn and Jay have an idea for a new show on "UnReal" (Lifetime, 10 p.m.).
"Vanderpump Rules" (Bravo, 9 p.m.) is hanging out in Mexico.
Conrad's former fiancée becomes a patient on "The Resident" (Fox, 9 p.m.) with abdominal pain no one can figure out.
A signed Michael Jackson fedora emerges from the final night in St. Louis on "Antiques Roadshow" (PBS, 8 p.m., check local listings).
The team on "Scorpion" (CBS, 10 p.m.) have to play a crucial softball game.
Chip considers the whole "honor thy father" thing on "Living Biblically" (CBS, 9:30 p.m.).
Ava disappears on "DC's Legends of Tomorrow" (The CW, 8 p.m.).
Vanessa can't find friends to have a birthday dinner with on "Kevin Can Wait" (CBS, 8 p.m.).
"Lucifer" (Fox, 8 p.m.) enters the world of bounty hunters.
How everybody feels about "60 days In" (A&E, 9 p.m.) six months after the project is explored.
Mary and Ben join forces on "Mary Kills People" (Lifetime, 9 p.m.).
Franco turns to Sofia for advice on "Superior Donuts" (CBS, 9 p.m.).
Liv stumbles onto Chase Graves' plan on "iZombie" (The CW, 9 p.m.).
A bioluminescent planet causes problems on "Final Space" (TBS, 10:30 p.m.).
Radioactivity has been the change agent in a number of postwar monster flicks. Turner Classic Movies has a bunch of them tonight with "The Incredible Shrinking Man" (8 p.m.), "Them!" (9:30 p.m.), "The Magnetic Monster" (11;15 p.m.), "Die Monster Die!" (12:45 a.m.), "The Giant Behemoth" (2:15 a.m.), "The H-Man" (3:45 a.m.) and "The Phantom from 10,000 Leagues" (5;15 a.m.).
In the women's NCAA basketball tournament, it's South Carolina vs. Connecticut (EPN, 7 p.m.) and Oregon vs. Notre Dame (ESPN, 9 p.m.).
In men's games, it's North Texas at San Francisco (ESPNU, 10 p.m.)  in the CBI championship game.
Pro basketball has Denver at Philadelphia (NBA, 7 p.m.) and Boston at Phoenix (NBA, 10 p.m.).
Hockey has Washington at Rangers (NBC Sports, 7:30 p.m.).
Spring baseball has Philadelphia at Pittsburgh (MLB, 1 p.m.).
Daytime Talk
Kelly Ripa and Ryan Seacrest: James Corden, Danai Gurira, Rita Ora. The View: Michael Avenatti, Tyler Perry, Taraji P. Henson. The Talk: Burt Reynolds, Olivia Cooke, Tye Sheridan, Lena Waithe, Scott Evans, Mark McGrath. Harry Connick: Marie Osmond, Margot Bingham, Mya Zoracki (rerun). Steve Harvey: Hill Harper, Keri Hilson, Tamar Braxton, Kimberly Caldwell. Ellen DeGeneres: Drew Barrymore (rerun). The Real: Jeannie Mai.
Late Talk
Stephen Colbert: Sean Penn, Sara Gilbert, Bishop Briggs. Jimmy Kimmel: Charlize Theron, Josh Duhamel, Lord Huron (rerun). Jimmy Fallon: Chadwick Boseman, Marion Wayans, Mike "Rooster" McConaughey, Butch Gilliam, Devin Dawson (rerun). Seth Meyers: Billy Eichner, China Anne McClain, Nafessa Williams, Bedouine, Alan Cage (rerun). James Corden: Zachary Quinto, Rupert Friend, Zoey Deutch, Ben Harper & Charlie Musselwhite. Carson Daly: Thomas Lennon, Vance Joy, Tom Payne (rerun). Trevor Noah: Tyler Perry. Jordan Klepper: Michael Ian Black. Conan O'Brien: Thomas Middleditch, Ta'Rhonda Jones, Erin Jackson.