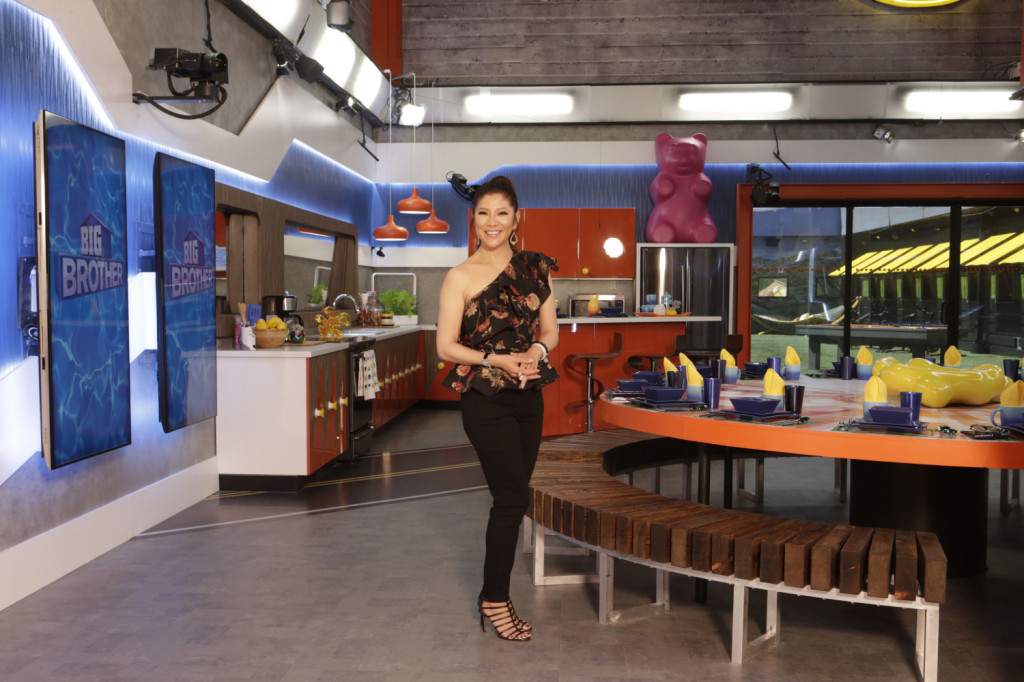 A flight attendant, a former undercover cop, a welder and a Las Vegas entertainer are among the 16 cast members of the the 20th season of "Big Brother" (CBS, 8 p.m.).
Tonight's two-hour premiere hosted by Julie Chen features three competitions even before the first Head of Household challenge. The winner of one will have a game advantage all season; two losers will have their game affected negatively. Tech is the theme this summer, with a Silicon Valley-styled home and various twists delivered through apps. Favorite players determined by viewer clicks will be rewarded accordingly; least popular players will be punished.
Because it's the 20th anniversary, players from previous seasons will be popping up all summer. In addition to the three night a week schedule on broadcast prime time, "Big Brother After Dark" returns Thursday at 1 a.m. on Pop.
Before this season's storms start up "Nova" (PBS, 9 p.m., check local listings) looks at the destruction of last year's hurricane season on an episode called "Rise of the Superstorms."
Something grim likely happens on "The Handmaid's Tale" (Hulu, streaming). But there's also an unexpected cameo.
World Cup fever invades "MasterChef" (Fox, 8 p.m.) with  soccer-themed challenge.
The six-episode legal drama from the UK, "The Split" (Sundance, 11 p.m.), about a family of divorce lawyers, winds up its season.
"The Expanse" (Syfy, 9 p.m.) ends its third season with a pair episodes as Holden attempts to stop efforts to destroy the Ring.
On the new "Yellowstone" (Paramount, 10 p.m.), the Duttons deal with the aftermath of the shootout.
Mara enters the mind of a patient on "Reverie" (NBC, 10 p.m.).
On "Cold Black" (CBS, 10 p.m.), Gomez's wife testifies at Elliot's malpractice trial.
Josh is trying to get some alone time on "Young & Hungry" (Freeform, 8 p.m.).
"Gordon Ramsay's 24 Hours to Hell & Back" (Fox, 9 p.m.) tries to help a Cajun fusion restaurant in L.A.
The plan is to kidnap a high ranking officer on "Colony" (USA, 10 p.m.).
On "SIX" (History, 10 p.m.) a prisoner exchange is orchestrated in Chechnya.
Earlier, actual soldiers are profiled on "Navy SEALs: America's Secret Warriors" (History, 8 p.m.).
Luann deals with unwanted press on "The Real Housewives of New York City" (Bravo, 9 p.m.).
"Wahlburgers" (A&E, 10 p.m.) hires a pitch man.
Jack has his kid on "Ozzy and Jack's World Detour" (A&E, 9 p.m.).
Ryan starts up a new shop on "Black Ink Crew: Chicago" (VH1, 8 p.m.).
Turner Classic Movies winds up its June Brides focus with "Father of the Bride" (8 p.m.), "High Society" (10 p.m.), "The Bride Came C.O.D." (midnight), "It Had to Be You" (1:45 a.m.) and "The Bride Goes Wild" (3:45 a.m.).
World Cup games have Mexico vs. Sweden (Fox, 10 a.m.), South Korea vs. Germany (Fox Sports 1, 10 a.m.), Serbia vs. Brazil (Fox, 2 p.m.) and Switzerland vs. Costa Rica (Fox Sports 1, 2 p..m.).
Baseball includes Cincinnati at Atlanta (MLB, noon), Angels at Boston (MLB, 7 p.m.) and Cubs at Dodgers (ESPN, 10 p.m.).
In the College World Series, it's Oregon State vs. Arkansas (ESPN, 7 p.m.) in Game 2.
WNBA action has Indiana at Connecticut (NBA, 7 p.m.) and Dallas at Las Vegas (NBA, 10 p.m.).
Daytime Talk
Kelly Ripa and Ryan Seacrest: Adam Sandler, Luke Bryan, Winston Duke. The View: Amber Tamblyn. The Talk: Bradley Whitford, Ellen K, Carrie Ann Inaba. Harry Connick: Molly Sims, Wayne Hoffman (rerun). Steve Harvey: Ashanti, Ta'Rhonda Jones. Ellen DeGeneres: Seth Rogen, Giada De Laurentiis, Bob Roth (rerun). Wendy Williams: Cast of "Dear White People," Van Jones (rerun). The Real: Amanda Seales, Kyle Anfernee (rerun).
Late Talk
Stephen Colbert: Paul Rudd, Ken Jeong, Florence & the Machine. Jimmy Kimmel: Kevin Durant, Samuel L. Jackson, Future (rerun). Jimmy Fallon: Ice Cube, Dale Earnhardt Jr., the Internet. Seth Meyers: Hugh Grant, Kyrie Irving, Tim Robinson, Jennie Vee & Joe Russo. James Corden: Helen Hunt, Chris O'Dowd, Ben Schwartz, the Slo Mo Guys (rerun). Carson Daly: Jordan Klepper, Sofi Tucker, William Zabka (rerun). Trevor Noah: Janet Mock. Jordan Klepper: Kim Gordon. Conan O'Brien: Dax Shepard, Grant Austin, Nick Griffin (rerun).