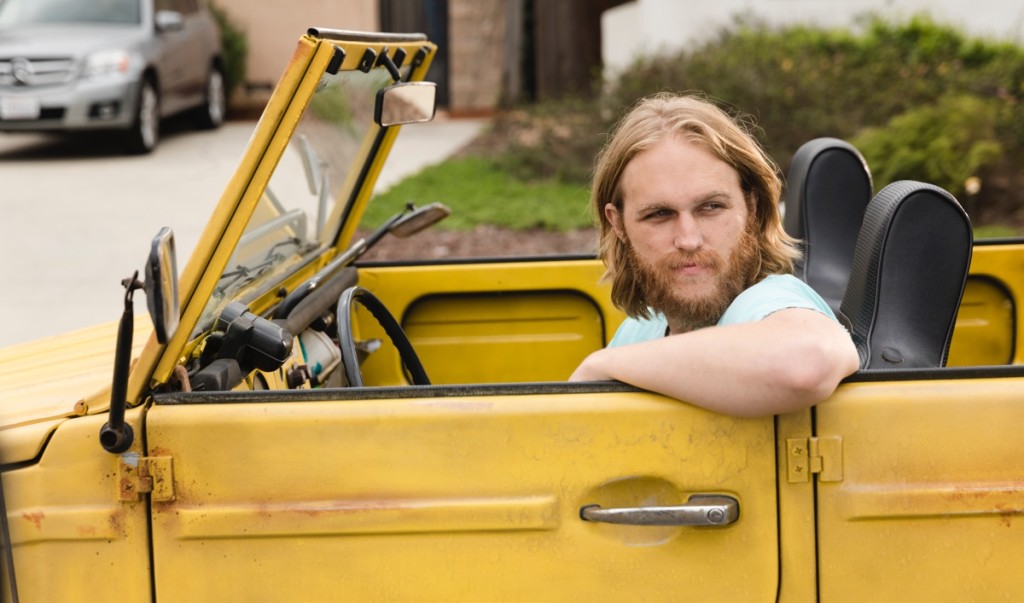 Jim Gavin was raised in Southern California – specifically Long Beach, where the quirks and characters of the sun-kissed area belted the strip malls, and the struggles on the ground.
It informed both his acclaimed 2013 collection of short stories "Middle Men" and now the charming, low key series "Lodge 49" (AMC, 10 p.m.).
"'Middle Men,' I guess it was in a sense a calling card," Gavin said at the TV Critics Association summer press tour last month. "I think my collection sold about a thousand copies, but someone found something that they thought was worthwhile or worth pursuing."
And while efforts to develop "Middle Men" didn't go anywhere, there was some interest in a story that involved some of the same people and idea and feel, he said.
"I had this other story I wanted to tell that basically had a lot of the DNA of the book in terms of the characters, the location, the types of people I want to tell, but it had a much larger story," Gavin said. And in "Lodge 49,"  "a lot of the characters, I'd say, like Dud, Liz, Ernie, have DNA of characters I've written about in my fiction."
In a television world cluttered with superheroes, cops and explosion, "Lodge 49" tells a quieter and entirely more human tale of slightly desperate people at the edge of society, who nonetheless find one another to create a semblance of community, perhaps with a touch of magic to help.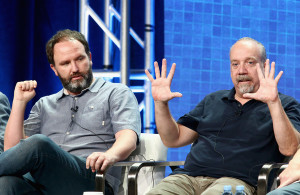 The process was a little different than writing fiction, Gavin said. "I don't think in terms of arcs or anything like that. I go moment by moment, scene by scene. In the pilot script, I was just trying to make every line of dialogue meaningful to a character and trying to create a scene
In both works, the star is the strange world of Long Beach.
"I've lived there at different points in my life, and the city has a very unique feeling to it," Gavin said.  "It's always had a bit of a magic quality in my mind. It's a history of California writ small as far as the industries from oil to aerospace to this really strange, confusing moment we're in now. And it has a timeless quality to it.
"You can be driving down streets and feel like you're in 1974 or 1944. And the people of Long Beach have a real pride in the town itself," he said.
There is some significance in the name, sharing the same numeral as Thomas Pynchon's "The Crying Lot of 49."
"I can drive you to the apartment in Manhattan Beach where Pynchon wrote a lot of "Gravity's Rainbow." "So, yeah. I like him," Gavin says.
"But, in the end, like, Pynchon's vision of not just Southern California and these histories of aerospace and kind of buried history, he also captures what Southern California feels like on a Sunday afternoon."
Indeed, an upcoming episode of "Lodge 49" called "Sunday" deals with what he calls "that dread of Sunday that seems, particularly in California, with the sun shining, seems particularly strange."
"Lodge 49" stars Wyatt Russell as the laconic Dud, a surfer who finds his way into the mysterious lodge; Sonya Cassidy as his equally wayward sister; and Brent Jennings, as the struggling plumbing salesman and Lodge representative Ernie Fontaine.
The most famous name attached to the project is that of its executive producer, the actor Paul Giamatti, who appears in the work only as the familiar voice of an audio book that occasionally plays.
But he got behind the project because he likes it, not because he wants to see it. "I wanted to have the joy of actually getting to watch this thing," Giamatti said.
Besides that, the star of "Billions" said, "I'm contractually restricted by another show that I'm on."
That said, Giamatti added, 'I actually feel fortunate that I get to do what you guys get to do; what we all get to do, which is actually just take in this beautiful show, which is really what I wanted to do."
The struggles of the show's Ernie are common to Jennings as a journeyman actor, he told me. "You get rejections through your life, and you're waiting on a jewel like this show to come along. So you can understand someone saying the time is about up. I need to do something."
"The joy with 'Lodge 49' is that you're able to tune into something and you want to hang out with these characters," says Cassidy. "You want to take solace in this kind of sun-kissed SoCal world that doesn't shy away from that darkness, but also reminds you of that optimism.
"To be reminded of the importance of community and being around people that are also having those thoughts and those aches and pains is a really wonderful and important thing, now more than ever, I think," she said. "So you have to be like Dud. You have to come into the Lodge with us."