Halloween is prime time for introducing scary new series, such as the new "Tell Me a Story" (CBS AllAccess, streaming), an anthology series base on a Mexican show that takes off fairy tales and remakes them into twisted psychological thrillers. Set in contemporary New York, it's from Kevin Williamson, who was behind the "Scream" movies. After tonight, new episodes will be released weekly on Thursdays.
A more plausible threat to New York are the rising seas from climate change, according to the new four-part series "Sinking Cities" (PBS, 10 p.m., check local listings), each focusing on a different city.
A Halloween TV tradition is the four-hour "Ghost Adventures Live" (Travel, 8 p.m.) in which a team roots around a supposedly haunted place for real time integration. This year, it's Zak Bagans' Las Vegas Haunted Museum, which has haunted in its title.
Good time for a third season start for "Stan Against Evil" (IFC, 10 p.m.).
The imported Spanish film "Gun City" (Netflix, streaming) is set in 1921 Barcelona, amid the battles between anarchists and police.
"Full Frontal with Samantha Bee" (TBS, 10:30 p.m.) may well have some voting advice.
The wife of an alderman is killed on "Chicago, P.D." (NBC, 10 p.m.).
Will and Natalie prepare for their joint bachelor-bachelorette party on "Chicago Med" (NBC, 8 p.m.).
On a new "Empire" (Fox, 8 p.m.), Lucious and Cookie prepare Devon for a listening party.
Just another day on "American Horror Story: Apocalypse" (FX, 10 p.m.).
"Criminal Minds" (CBS, 10 p.m.) looks into an urban legend.
Katie reconsiders how judgmental she is on "American Housewife" (ABC, 8:30 p.m.).
On "The Goldbergs" (ABC, 8 p.m.), Adam reluctantly joins the school musical.
Kids on "South Park" (Comedy Central, 10 p.m.) use scooters to get more Halloween candy.
"Chicago Med" (NBC, 8 p.m.) tries to save a domestic violence victim.
Regina finds out Rome's secret on "A Million Little Things" (ABC, 10 p.m.).
A Halloween prank goes badly on "Chicago Fire" (NBC, 9 p.m.).
"Nova" (PBS, 9 p.m., check local listings) looks into prehistoric "bog bodies."
Douglas gets feverish on "Single Parents" (ABC, 9:30 p.m.).
"SEAL Team" (CBS, 9 p.m.) rescues American students in Mumbai.
Rusev wants a baby on "Total Divas" (E!, 9 p.m.).
Cary invites "The Real Housewives of Dallas" (Bravo, 9 p.m.) to Denmark.
Carlotta goes missing on "Star" (Fox, 9 p.m.).
"Nature" (PBS, 8 p.m., check local listings look at wild cats in Asia, Costa Rica and India.
Phil tries to keep his real estate class going on "Modern Family" (ABC, 9 p.m.).
Embattled tribes on "Survivor" (CBS, 8 p.m.) go all out for a food reward.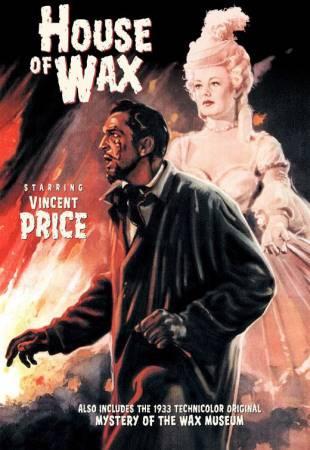 It's Halloween all day on Turner Classic Movies with "Hands of a Stranger" (6 a.m.), "Dementia 13" (7:30 a.m.), "Cat People" (9 a.m.), "Carnival of Souls" (10:15 a.m.), "Spirits of the Dead" (11:45 a.m.), "From Beyond the Grave" (2 p.m.), "Black Sabbath" (4 p.m.) and "Dead of Night" (6 p.m.), with Vincent Price taking over prime time with "House of Wax" (8 p.m.), "Pit and the Pendulum" (9:45 p.m.), "The Masque of the Red Death" (11:15 p.m.), "House on Haunted Hill" (1 a.m.), "Theatre of Blood" (2:30 a.m.) and "The Last Man on Earth" (4:30 a.m.).
NBA action has Indiana at New York (ESPN, 8 p.m.) and San Antonio at Phoenix (ESPN, 10:30 p.m.).
Hockey has Chicago at Vancouver (NHL, 10 p.m.).
It's Ball State at Toledo (ESPN2, 7:30 p.m.) in college football.
Women's college volleyball includes Florida at Kentucky (ESPNU, 7 p.m.).
Daytime Talk
Kelly Ripa and Ryan Seacrest: Christina Aguilera, Andy Cohen, Faith Ford, Busy Philipps, Susan Lucci. The View: Ellie Kemper, Brie & Nikki Bella. The Talk: Arsenio Hall. Steve Harvey: Cedric the Entertainer. Ellen DeGeneres: Rebel Wilson. Wendy Williams: Giuliana Rancic, Dave Mizejewski. The Real: Faithe Herman, Eris Baker, Lyric Ross.
Late Talk
Stephen Colbert: Mike Myers, Christiane Amanpour. Jimmy Kimmel: John Stamos, Emily Ratajkowski, Trippie Redd. Jimmy Fallon: Mike D & Ad-Rock, Desus & Mero, Sheck Wes. Seth Meyers: Diane Lane, Doug Liman, Cloves, Jon Theodore. James Corden: Adam DeVine, Dan Stevens, Kiss. Carson Daly: Tika Sumpter, Jaime Wyatt, Ben Hardy. Trevor Noah: Ana Navarro.