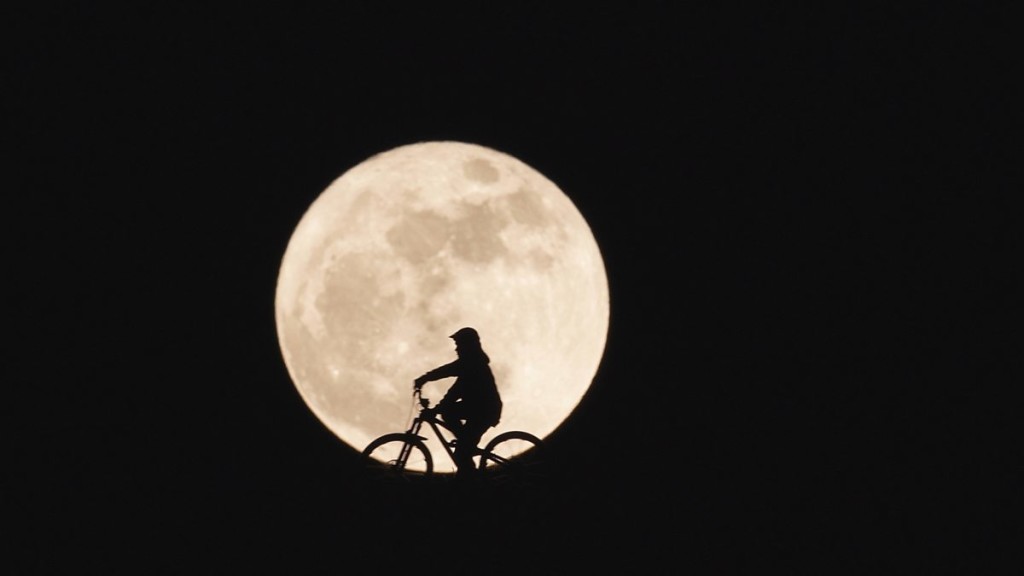 People have looked upon it dreamily for millennia, but only a handful have traveled there, the first of them a half century ago come Saturday. "Wonders of the Moon" (BBC America, 10 p.m.), one of the many specials to mark the occasion this weekend, looks to the long fascination of the moon to Earthlings.
I mean, its not like sharks, though. Tonight's SharkFest special concerns a move for bull sharks, "Shark Movers: Deadly Cargo" (National Geographic, 10 p.m.).
A fourth season starts for the streaming team of grooming interventionists in "Queer Eye" (Netflix, streaming).
Seems too soon for the first season of the charming "Los Espookys" (HBO, 11 p.m.) to be over. In its finale, the team is called upon to create a fake dream to help make an insomniac sleep.
Ghost hunters try to capture an evil spirit in the imported series from India, "Typewriter" (Netflix, streaming).
"Comedians in Cars Getting Coffee" (Netflix, streaming) begins a new set of rides, with Eddie Murphy, Seth Rogen, Ricky Gervais, Matthew Broderick, Jamie Foxx and Martin Short, among others.
On a night full of paranormal shows like "Ancient Aliens" (History, 9 p.m.), "Ghosts of Morgan City" (Travel, 9 p.m.) and "Haunted Towns" (Travel, 10 p.m.), here's a new one, hosted by William Shatner, "The UnXplained" (History, 10 p.m.).
"Conan" (TBS, 11 p.m.) is at Comic-Con so you don't have to be.
The early days of Def Jam records is covered in the Rick Rubin documentary series "Shangri-La" (Showtime, 9 p.m.).
A fifth season starts for "Killjoys" (Syfy, 10 p.m.).
"This Week at the Comedy Cellar" (Comedy Central, 11 p.m.) begins its second season of showcase sets.
Funny that nobody seemed to remember Winston, the newcomer "Love Island" (CBS, 8 p.m.), from his run last summer on "Big Brother." As if any of them would watch a CBS reality show in the summer.
Gary Oldman joins in as "Savage Builds" (Discovery, 10 p.m.) the kind of multi-artillery gun used in "The Fifth Element."
There's a family reckoning on "MotherFatherSon" (Starz, 10:40 p.m.).
The tournament heats up on "BattleBots" (Discovery, 8 p.m.).
The enemy is closer than they think on "Marvel's Agents of S.H.I.E.L.D." (ABC, 8 p.m.).
One of the performers on "The Big Stage" (CW, 8:30 p.m.) is actually a former winner of "America's Got Talent," Terry Fator, the ventriloquist.
Turner Classic Movies' survey of "1939: Hollywood's Greatest Year" (6:45 p.m.) continues all day with "The Girl from Mexico" (6 a.m.), "Lady of the Tropics" (7:30 a.m.), "Honolulu" (9:15 a.m.), "Juarez" (10:45 a.m.), "The Roaring Twenties" (1:15 p.m.), "Confessions of a Nazi Spy" (3:15 p.m.), "Five Came Back" (5:15 p.m.), "Mr. Smith Goes to Washington" (TCM, 8 p.m.), "Goodbye, Mr. Chips" (10:15 p.m.) and "Bachelor Mother" (12:30 a.m.). Then comes two from Tobe Hooper and the 1980s, "Lifeforce" (2 a.m.) and "Poltergeist" (4 a.m.).
Baseball includes San Diego at Cubs (MLB, 2 p.m.) and Colorado at Yankees (MLB, 7 p.m.).
In soccer's Africa Cup of Nations final, it's Senegal vs. Algeria (beIN Sports, 3 p.m.).
WNBA action has Washington at Indiana (CBS Sports, 7 p.m.), Atlanta at Connecticut (NBA, 7:30 p.m.) and Las Vegas at Seattle (NBA, 10 p.m.).
The Tour de France reaches Stage 13 (NBC Sports, 7:30 a.m.), which is an individual time trail in Pau.
Daytime Talk
Kelly Ripa and Ryan Seacrest: Jake Gyllenhaal, Meaghan Murphy. The View: Ricky Gervais. The Talk: Sutton Foster, Carnie Wilson. Ellen DeGeneres: Blake Shelton (rerun). Wendy Williams: Devyn Simone, Ashlee Glazer (rerun). The Real: Israel Houghton (rerun).
Late Talk
Stephen Colbert: John Oliver, Joe Namath. Jimmy Fallon: Chrissy Teigen, Bashir Salahuddin, Diallo Riddle, Aldous Harding (rerun). Seth Meyers: Aubrey Plaza, Louie Anderson, Jessica Burdeaux (rerun). James Corden: Halle Berry, Anjelica Huston, Allison Williams, Carly Rae Jepsen (rerun). Conan O'Brien: Kristen Bell, Jason Dohring, Enrico Colantoni, Ryan Hansen, Percy Daggs III, Francis Capra, Kirby Howell-Baptiste.