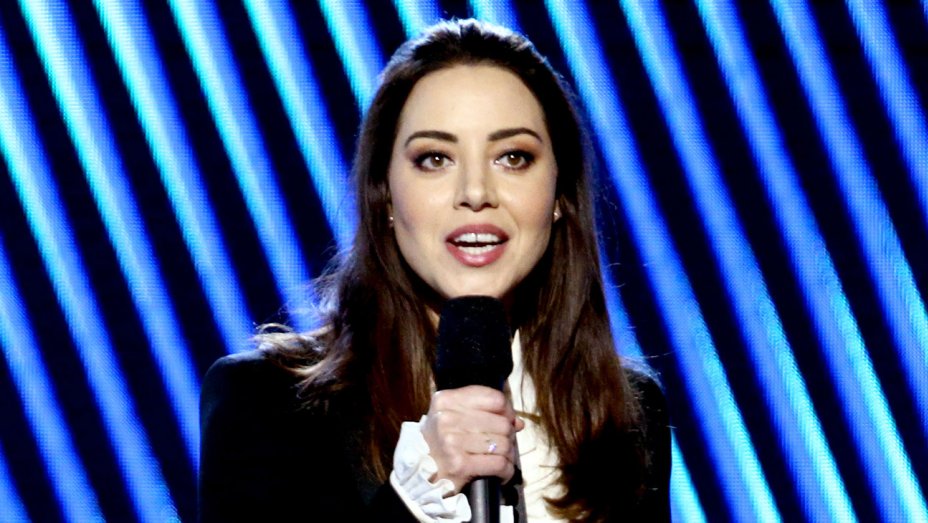 One of the best parts of Oscar weekend is the Saturday event that precedes it. The 35th Independent Spirit Awards (IFC, 5 p.m.) often highlights worthy films the Academy Awards ignores, and this year it is Robert Eggers' "The Lighthouse" and the Safdie Brothers' "Uncut Gems" are tied with the most nominations, with five each.
Also nominated for best picture are "Clemency," "A Hidden Life," "The Farewell" and "Marriage Story," the only title that has a crossover nomination at the Oscars. Aubrey Plaza returns to host the loose event at the tent on the beach in Santa Monica. Have a pencil ready to jot down titles of films to track down later.
The latest episode of "Seven Worlds, One Planet" (BBC America, AMC, IFC, Sundance, 9 p.m.) looks at wildlife in Asia, from the Arctic Circle to the equator.
For the first time in nearly two decades the XFL fields some games for its second season. It's still owned by WWE's Vince McMahon but the names of the eight teams are different. The inaugural games: Seattle Dragons at DC Defenders (ABC, 2 p.m.) and the Los Angeles Wildcats at Houston Roughnecks (Fox, 5 p.m.).
The feature length documentary "In Memoriam" (Investigation Discovery, 9 p.m.) looks at the spate of mass shootings solely from the effects on the victims, wounded survivors and grieving relatives.
Octavia Spencer stars in the horror film "Ma" (HBO, 8 p.m.) with Juliette Lewis and Diana Silvers, making its premium cable debut.
Former "Sopranos" star Jamie-Lynn Sigler stars as a woman who doesn't get along with her creepy neighbor, played by Jenn Lyon in the made-for-TV thriller "The Neighbor in the Window" (Lifetime, 8 p.m.)
In the romance "Matching Hearts" (Hallmark, 9 p.m.), Taylor Cole plays a matchmaker tasked with finding a match for a proudly single entrepreneur (Ryan Paevey). Wonder if they'll hit it off.
Excommunicated members of Jehovah's Witnesses speak out about child sexual abuse in the church in the two part documentary "The Witnesses" (Oxygen, 7 p.m.).
"College Admissions Scandal: Varsity Blues" (Reelz, 8 p.m.) looks into the scandal, which has resulted in its largest sentence the week.
In the Polish-made spy thriller "The Coldest Game" (Netflix, streaming), Bill Pullman plays a math expert who is recruited to play in a U.S.-Soviet chess match in order to find information about its 1962 Cuban missile crisis.
A couple of parolees announce they're expecting children on "Pit Bulls and Parolees" (Animal Planet, 9 p.m.).
A fifth season starts for "Iyanla: Fix My Life" (OWN, 10 p.m.) with a pair of pastors who have hidden their homosexuality from their families and congregations.
"The Vet Life" (Animal Planet, 10 p.m.) goes to a falcon festival.
Randy surprises a fan with an invitation to America's wedding on "Say Yes to the Dress" (TLC, 8 p.m.).
This week's premiere of "LEGO Masters" (Fox, 9 p.m.) gets a replay.
I haven't been keeping up with "The Substitute" (Nickelodeon, 9 p.m.), a hidden camera prank show where celebrities are disguised and pretend to be substitute teachers,
A minister and his betrothed try to address their past on "Family or Fiancé" (OWN, 9 p.m.).
"Awkwafina is Nora From the Bronx" (Nickelodeon, 11:30 p.m.) is found on an unexpected network.
Turner Classic Movies' 31 Days of Oscar offers "Juarez" (7:15 a.m.), "Now, Voyager" (9:30 a.m.), "The Spanish Main" (11:30 a.m.), "This Land is Mine" (1:30 p.m.), "The Picture of Dorian Gray" (3:30 p.m.), "From Here to Eternity" (5:45 p.m.), "Separate Tables" (8 p.m.), "Atlantic City" (10 p.m.), "Bull Durham" (midnight), "The Player" (2 a.m.) and "The Valley of Decision" (4:30 a.m.).
In basketball, Lakers at Golden State (ABC, 8:30 p.m.) gets primetime network showcase.
Hockey today includes all the Canadian teams: Ottawa at Winnipeg (NHL. 2 p.m.) and Toronto at Montreal (NHL, 7 p.m.).
A whole lot of men's college basketball today with Kansas at TCU (ESPN2, noon), LSU at Auburn (ESPN, noon), Michigan State at Michigan (Fox, noon), SMU at Temple (ESPNU, noon), Rhode Island at George Washington (CBS Sports, noon), Kentucky at Tennessee (CBS, 1 p.m.), Saint Louis at Dayton (CBS Sports, 2 p.m.), West Virginia at Oklahoma (ESPNU, 2 p.m.), Purdue at Indiana (ESPN, 2 p.m.), Florida at Mississippi (ESPN2, 2 p.m.), Seton Hall at Villanova (Fox, 2:30 p.m.), St. Bonaventure at Duquesne (NBC Sports, 3 p.m.), Virginia at Louisville (ESPN, 4 p.m.), Texas Tech at Texas (ESPN2, 4 p.m.), South Florida at Memphis (CBS Sports, 4 p.m.), Saint Joseph's at La Salle (NBC Sports, 5 p.m.), Oklahoma State at Baylor (ESPN2, 6 p.m.), Duke at North Carolina (ESPN, 6 p.m.), St. John's at Creighton (CBS Sports, 6 p.m.), East Carolina at Tulane (ESPNU, 6 p.m.), San Diego State at Air Force (CBS Sports, 8 p.m.), Providence at Xavier (Fox Sports 1, 8 p.m.), Fresno State at UNLV (ESPNU, 8 p.m.), Kansas State at Iowa State (ESPN2, 8 p.m.), Gonzaga at Saint Mary's (ESPN, 10 p.m.), UCLA at Arizona (ESPN2, 10 p.m.), Boise State at Utah State (CBS Sports, 10 p.m.) and UC Irvine at UC Santa Barbara (ESPNU, 10 p.m.).
Track and field has its Millrace Games (NBC, 4 p.m.).
Motor sports include the Lucas Oil 200 (Fox Sports 1, 4:30 p.m.), Saturday Nitro Pomona (Fox Sports 1, 7 p.m.) and the San Diego Supercross (NBC Sports, 10 p.m.).
Golf has third round play at the Pebble Beach Pro-Am (Golf, 1 p.m.; CBS, 3 p.m.).
The FIS Freestyle Skiing World Cup (NBC Sports, 2 p.m.; NBC, 3 p.m.) takes place in Park City, Utah.
The Spanish singer Rosalia performs on a new "Austin City Limits" (PBS, 11 p.m., check local listings).
RuPaul hosts a new "Saturday Night Live" (NBC, 11:30 p.m.) with musical guest Justin Bieber.