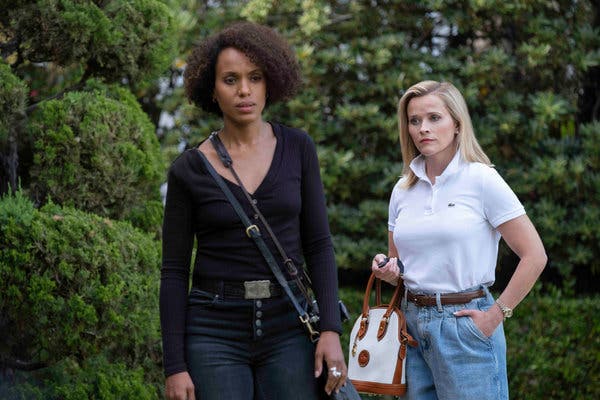 There seems to be a whole new genre of television growing out of the success of "Big Little Lies" — big, glossy and soapy stories of angst among beautiful affluent mothers, with some kind of crime in the center. The first spin-off was the second season of HBO's series, and now there's "Little Fires Everywhere" (HBO, streaming), starring and produced by Reese Witherspoon, who was similarly involved in "Lies." Soon to come from her fellow "Lies" star and co-producer Nicole Kidman is "The Undoing," on HBO May 10.
Each sort of comment on class differences without suggesting major changes. It's more obvious than usual in "Fires," based on the bestseller by Celeste Ng where Witherspoon, playing the same uptight character she's played so many times, hires a woman to "manage" her big home in Shaker Heights, Ohio. She thinks she's reaching out, but can't help but keep up her racist suspicions.
Kerry Washington is very good as an artist with a mysterious past who ends up in the suburb with her daughter, a teen who befriends Witherspoon's son (teens being oblivious to race). There is no shortage of things to criticize, but like "Lies," it's hard not to watch. And with standards lowered due to our forced isolation, it may even look great.