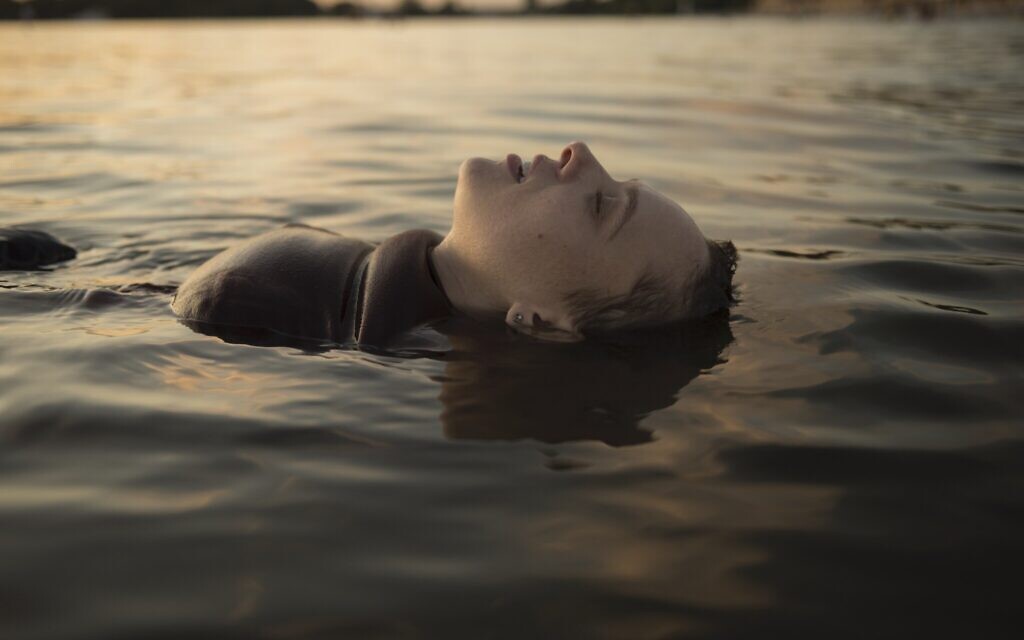 Shira Haas stars in Maria Shrader's new four-part adaptation of Deborah Feldman, "Unorthodox" (Netflix, streaming), in which a young Hasidic Jewish woman leaves Brooklyn and the orthodoxy for a new life in Berlin.
The makers of the bracing documentary "Hacking Democracy" about the ease with which voting machines can be hacked in the U.S. return with an even sobering sequel, "Kill Chain: The Cyber War on America's Elections" (HBO, 9 p.m.), in which they say basically nothing has changed.. It follows a Finnish computer expert Harri Hursti as he investigates various systems, and ends with an interview with a hacker who says he does it because he can.
The firefighting comedy "Tacoma FD" (truTV, 10 p.m.) returns for a second season.
A number of big things happen in the season finale of "A Million Little Things" (ABC, 10 p.m.) from birth to a renewal of vows.
"Star Trek: Picard" (CBS All Access, streaming) has its first season finale.
The third season finale comes for "The Sinner" (USA, 10 p.m.), in which Jamie seeks revenge.
"Mysteries of the Abandoned" (Science, 9 p.m.) returns with a two hour episode.
Sam takes Duke to the ballet on "Better Things" (FX, 10 p.m.).
"Coronavirus Facts and Fears: A CNN Global Town Hall" (CNN, 8 p.m.) returns for a new edition with Sanjay Gupta and Anderson Cooper.
On "Indebted" (NBC, 9 p.m.) there is talk of an infringed sex life.
"Deputy" (Fox, 9 p.m.) ends its season with a spate of dead informants.
A medical conference is a the setting for tonight's "Grey's Anatomy" (ABC, 9 p.m.).
On "Brooklyn Nine-Nine" (NBC, 8:30 p.m.), a prank goes all wrong.
A finale comes quite quickly for the comedy "Outmatched" (Fox, 8:30 p.m.) in which the parents lie about a birthday.
"The Busch Family Brewed" (MTV, 9 p.m.) gets a new puppy.
Vanessa's campaign for state assembly continues on "Last Man Standing" (Fox, 8 p.m.).
On "Legacies" (CW, 9 p.m.), the team tries to get Josie back.
It's Sutton's wedding day on "The Bold Type" (Freeform, 9 p.m.).
"Top Chef" (Bravo, 10 p.m.) contestants go out for a fine meal before their next challenge.
Carol returns from suspension on "Superstore" (NBC, 8 p.m.).
"Station 19" (ABC, 8 p.m.) gets a visit from a psychologist.
A ballerina's privacy is invaded on "Law & Order: SVU" (NBC, 10 p.m.).
"Jersey Shore: Family Vacation" (MTV, 8 p.m.) goes from Vegas to Atlantic City.
Tonight's episode of "Katy Keene" (CW, 8 p.m.) is named after a Bob Dylan song, "It's Alright, Ma (I'm Only Bleeding."
Not sure why the 18th (!) season of "Keeping Up with the Kardashians" (E!, 8 p.m.) is on a Thursday. But I say we're all caught up by now, thanks.
"The Great Food Truck Race" (Food, 9 p.m.) rolls into San Diego.
Turner Classic Movies presents films about racism in America tonight with "Malcolm X" (8 p.m.), "Nothing But a Man" (11:30 p.m.), "One Potato, Two Potato" (1:30 a.m.) and "Guess Who's Coming to Dinner" (3:30 a.m.).
During the day are the films of Sterling Hayden, born this day in 1916 with "Suddenly" (8:45 a.m.), "Terror in a Texas Town" (10:15 a.m.), "The Star" (11:45 a.m.), "Crime Wave" (1:30 p.m.), "The Killing" (2:45 p.m.), "The Asphalt Jungle" (4:15 p.m.) and "Dr. Strangelove" (6:15 p.m.).
Daytime Talk
Kelly Ripa and Ryan Seacrest: Kevin Bacon, Sebastian Maniscalo, Science Bob Pflugfelder. The View: Newt Gingrich, Sara Haines. The Talk: Annie Potts, Craig T. Nelson (rerun). Ellen DeGeneres: Emily Blunt, Duo Transcend, Hunter Woodhull (rerun). Kelly Clarkson: Tyler Perry, Ben Platt (rerun). Tamron Hall: Billy Porter, Royal House of Labeijz (rerun). Wendy Williams: Faith Evans (rerun).
Late Talk
All reruns: Stephen Colbert: Sen. Elizabeth Warren, Barry Williams, Maureen McCormick, Christopher Knight, Eve Plumb, Mike Lookinland, Susan Olsen. Jimmy Kimmel: David Spade, Eliza González, Grace VanderWaal. Jimmy Fallon: Alec Baldwin. Seth Meyers: Jennifer Lopez, Michael Sheen, Mika, Terri Lyne Carrington. James Corden: Joel Edgerton, Harry Connick Jr., Noah Cyrus. Lilly Singh: Deepak Chopra. Conan O'Brien: Valerie Tosi, Rory Scovel.