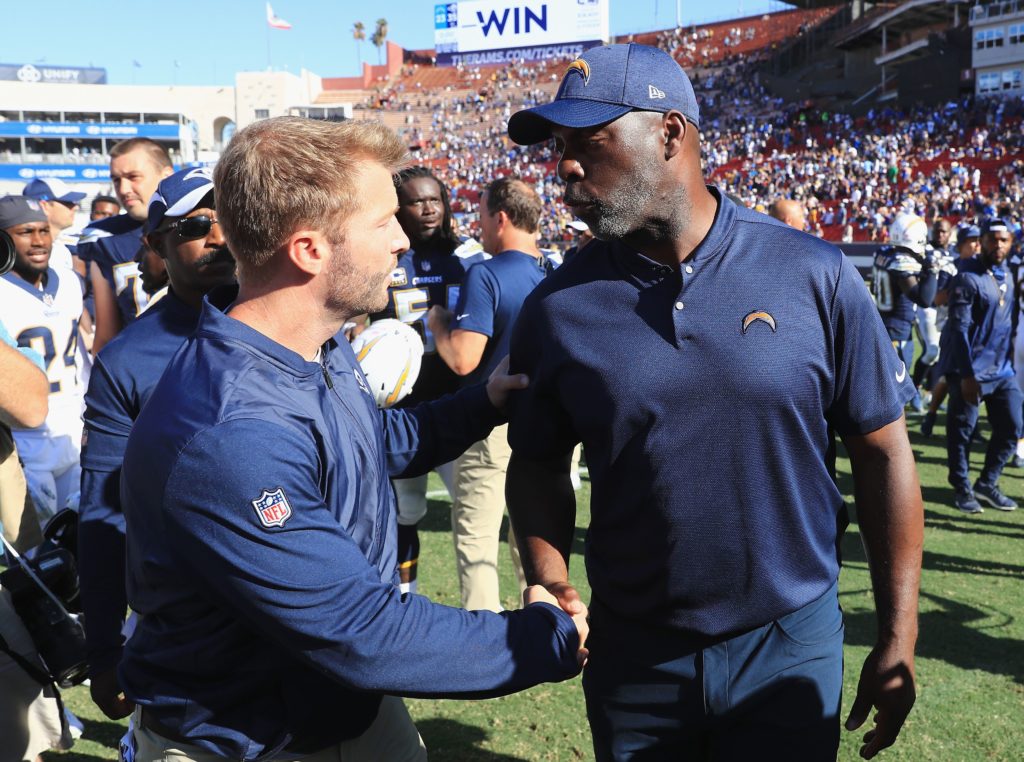 While the return of NFL is iffy at the moment, the "Hard Knocks" franchise is still here chronicling teams readying for a season anyway. Perhaps signaling a short season (that's already seen preseason games cancelled), "Hard Knocks: Los Angeles" (HBO, 10 p.m.) will concentrate on two teams for the first time instead of one — both the Los Angeles Chargers and the Los Angeles Rams as they prepare for their first seasons on SoFi Stadium.
Speaking of the virus, "Frontline" (PBS, 10 p.m., check local listings) has a report on a mother giving birth on a ventilator and spending nearly three weeks in a coma before having a chance to see her newborn. The report is paired with another immigrant family's struggle, with a father detained by ICE in a facility where COVID is rampant.
Days before the first live show of "America's Got Talent" (NBC, 8 p.m.), Simon Cowell broke his back in an electric bike accident. So Kelly Clarkson of "the Voice" will stop in alongside Howie Mandel, Heidi Klum and Sofia Vergara. Social distancing dictates that the live shows will take place on a big Hollywood soundstage rather than the Dolby Theatre, and the audiences will be virtual, appearing as they do in NBA games. But audience votes will determine which of the 44 acts will advance.
The final six acts perform in the second set of semifinals on "The World of Dance" (NBC, 10 p.m.) before the Wednesday finals.
The comedian submits his first streaming comedy special, "Rob Schneider: Asian Momma, Mexican Kids" (Netflix, streaming), which ends with a duet with his daughter Elle King.