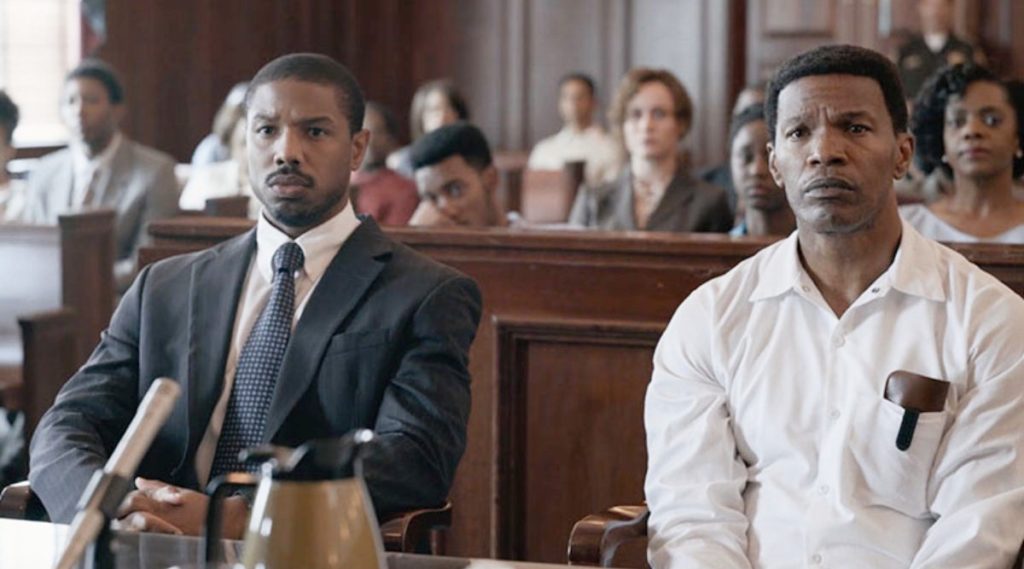 Bryan Stevenson's timely and personal story of race and the law in the deep South is told in the death penalty drama "Just Mercy" (HBO, 8 p.m.), making its premium cable premiere. Michael B. Jordan stars; Jamie Foxx and Rafe Spall are also part of the cast.
A good backup: A replay of "Black America Since MLK: And Still I Rise" (PBS, 8 p.m., check local listings). 
Game 5 of the Stanley Cup Playoffs is on prime time, with Tampa Bay vs. Dallas (NBC, 8 p.m.). The Lightning is up 3-1 and could win it all tonight.
"Animal Babies" (BBC America, 8 p.m.) looks at critters born in the mountains. 
On the made-for-TV romance "Falling for Look Lodge" (Hallmark, 9 p.m.) a woman becomes a hotel event coordinator with the help of a hotel guest. Clark Backo and Jonathan Keltz star. 
The 25th anniversary of Martin Scorsese's "Casino" (AMC, 8 p.m.) is celebrated with a four hour presentation (which probably means a heck of a lot of commercials).
Another Scorsese mob classic from five years earlier (that also stars Robert De Niro and Joe Pesci) gets a documentary look in "Goodfellas: Behind Closed Doors" (Reelz, 8 p.m.), hosted by Natalie Morales. And still available streaming, Scorsese's "The Irishman" (Netflix) from last year with De Niro and Pesci.