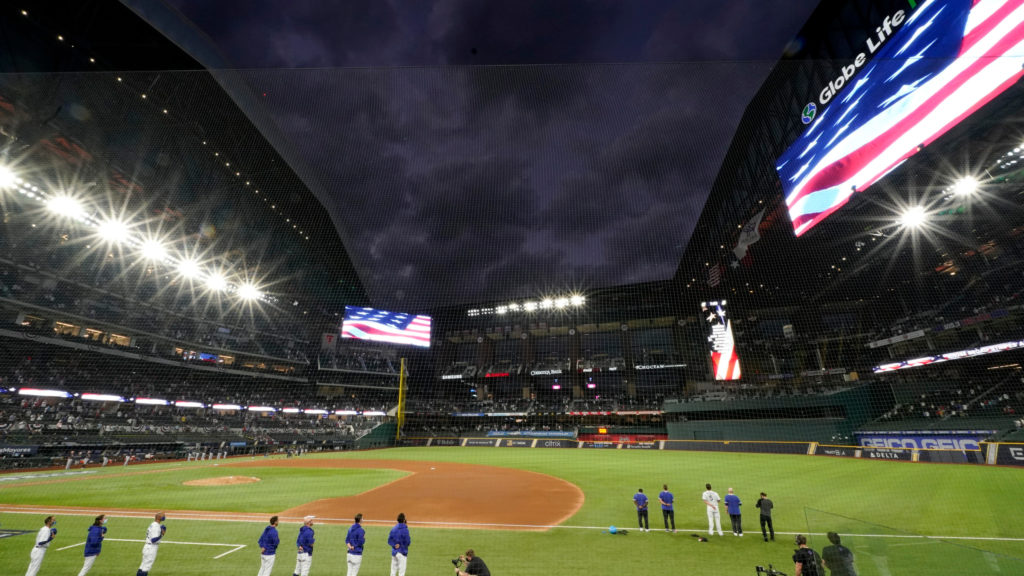 It's been a terrible baseball season, with phony, piped in cheers, suitable only for the cardboard cutouts they put in the stands. But the best couple of teams ended up in the fall classic, so it might actually be a good World Series of Dodgers vs. Tampa Bay (Fox, 8 p.m.). Neither will have home field advantage — it will all be played at the Texas Rangers' Globe Life Field in Arlington Winner of the best of seven gets the trophy — and the asterisk.
Mr. and Mrs. America and all the ships at sea: A bio of Walter Winchell, the powerful Broadway gossip columnist who became an influential broadcaster comes to "American Masters" (PBS, 9 p.m., check local listings). His own life was worthy of the gossip he slung about others and he learned how to entertain people from spending a decade performing on Vaudeville. Whoopi Goldberg narrates; Stanley Tucci does the stentorian voice. 
It's followed by a new "Frontline" (PBS, 10 p.m., check local listings) on which Jelani Cobb looks at the impact of voter registration laws. 
"The Bachelorette" (ABC, 8 p.m.) spends a lot of time telling people she's the oldest person in that position. Also, she cries a lot. And it looks like she's already made up her mind. 
"Kal Penn Approves This Message" (Freeform, 10:30 p.m.) tackles climate change. 
Tea Leoni and Joe Madison find out about grandparents they never knew on "Finding Your Roots" (PBS, 8 p.m., check local listings).