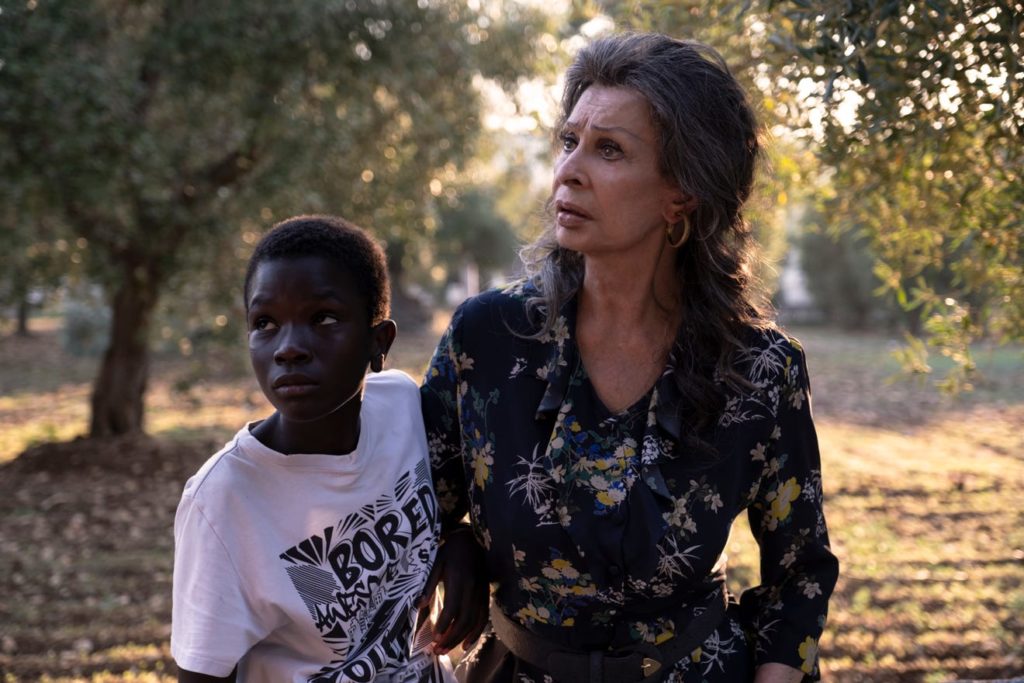 Still glamorous as an octogenarian, Sophia Loren is back in a new movie, "The Life Ahead" (Netflix, streaming), portraying a a Holocaust survivor who befriends a 12-year-old Senegalese Muslim immigrant. The Italian film is directed by Loren's son, Edoardo Ponti.
Another new film debuting today has Forest Whitaker and Keegan-Michael Key starring in an original holiday musical, "Jingle Jangle: A Christmas Journey" (Netflix, streaming), with new songs by John Legend, Philip Lawrence and Davy Nathan and Usher and Kiana Ledé.
It competes with more conventional holiday films debuting tonight, "Christmas on the Vine" (Lifetime, 8 p.m.)
The Swedish climate activist Greta Thunberg gets her due in the new documentary "I Am Greta" (Hulu, streaming).
"The Blacklist" (NBC, 8 p.m.) begins its eighth season with James Spader's Red investigating a criminal named Roanoke.
In the new animated "Doug Unplugs" (Apple TV+, streaming) a robot tries to get accustomed to the human world.
Olivia Colman explores the first years of childhood in a new six-part documentary series exploring a person's first 2,000 days, "Becoming You" (Apple TV+, streaming). 
The inner workings of the successful animation studio is promised in the bite-sized new series "Inside Pixar" (Disney+, streaming).
Werner Herzog wonders what meteorites might be telling us in the new documentary film "Fireball: Visitors from Darker Worlds" (Apple TV, streaming).