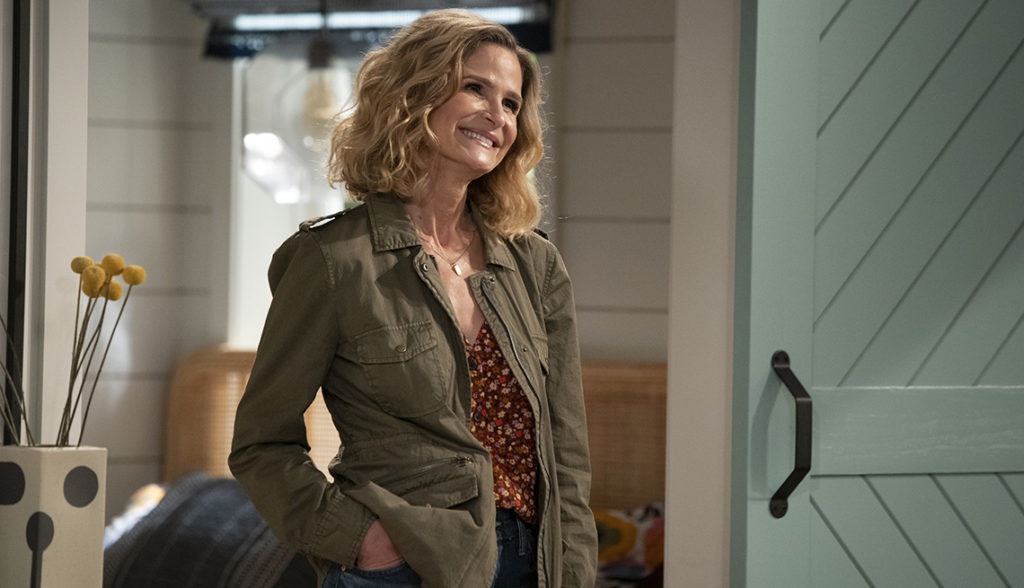 Kara Sedgwick always included a little humor in her long running role as "The Closer." Tonight, she immerses in comedy starring as a mother who decides to move in with her adult kids on the new sitcom "Call Your Mother" (ABC, 9:30 p.m.).
The new four-part "Night Stalker: The Hunt for a Serial Killer" (Netflix, trimmings) looks back at the killing spree in Los Angeles in the mid-1980s. 
"Nature" (PBS, 8 p.m., check local listings) turns a camera to baby animals in the Alps, who are quite different than the mammoths explored on "Mystery of the Ice Age Giants" (Smithsonian, 8 p.m.). 
 The concluding episode of "Trafficked with Mriana van Zeller" (National Geographic, 9 p.m.) takes a timely look at the black market in guns.
"S.W.A.T." (CBS, 10 p.m.) hunts for a sniper targeting the fire department.
Candice Bergen guest stars on "The Conners" (ABC, 9 p.m.) as Ben's mom. 
"The Goldbergs" (NBC, 8 p.m.) plan a murder mystery party. 
Katie's mentor moves to town on "American Housewife" (ABC, 8:30 p.m.). 
A doctor has a hard time getting people in his clinical trial on "Chicago Med" (NBC, 8 p.m.), there's an ariel ladder mishap on "Chicago Fire" (NBC, 9 p.m.), and a cop is murdered on "Chicago P.D." (NBC, 10 p.m.).