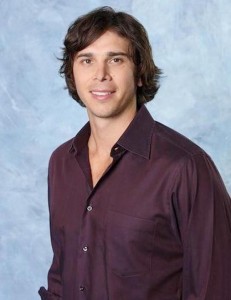 "The Bachelor" continues its tradition of picking as its central figure a runner-up from an immediate past season by officially announcing Tuesday that Ben Flajnik will be the next one to hand out roses in January.
He was the runner-up on the recent season of "The Bachelorette" when Ashley Hebert rejected his finale proposal, picking some other guy.
"Bachelor" producers have been doing this kind of thing for several seasons running, figuring, like the producers of Hollywood sequels, that it's easier to sell a known quantity rather than pick somebody brand new.
The thinking has invaded other reality shows by now as well, with "Survivor," "The Amazing Race" and even "Big Brother" depending on past cast members mingling their unfair advantage among new cast members.
But by picking new bachelors from the rank of the recently dumped after so publically declaring love seems like it would only make a guy's new choice for roses something along the lines of rebound romance.