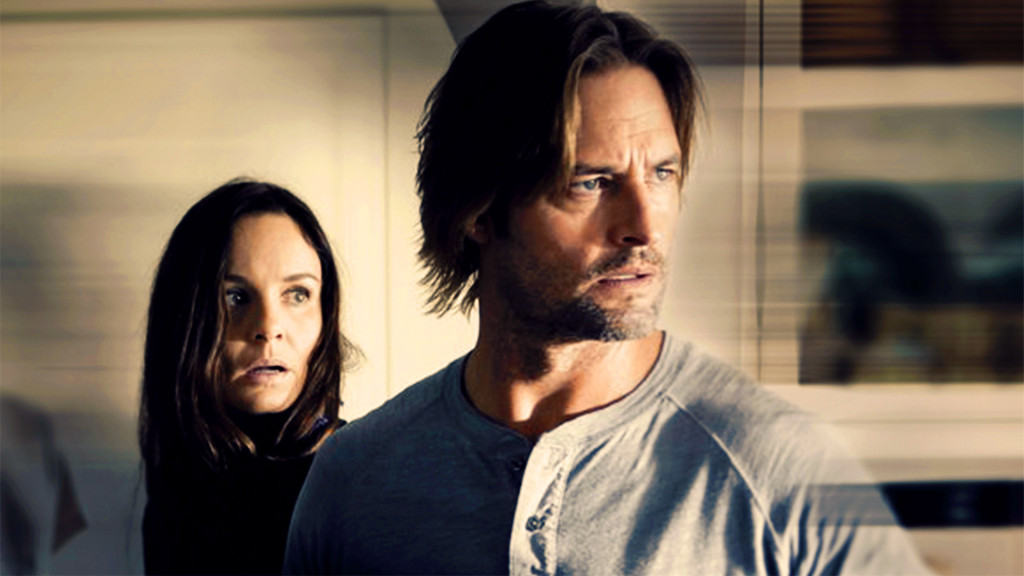 It's good to see both Josh Holloway and Sarah Wayne Callies both back in a series, and that they are working together, so much the better on "Colony" (USA, 10 p.m.) as another family trying to cope with what seems like a particularly brutal occupation of Los Angeles.
The good news is that traffic is far diminished; unfortunately, sectors of the cities are divided with huge walls and an unyielding security force. There is talk about collaboration and resistance that is more vague than usual since it seems like it will be a long time before we find out what exactly they're fighting against. The force of personality — and the proven storytelling ability of Carlton Cuse — may keep us around to find out.
Another Republican Debate (Fox Business, 9 p.m.), from the North Charleston Coliseum and Performing Arts Center in South Carolina makes it look as if the field has thinned, though it hasn't much. Just seven will be on the main stage dais this time, with Donald Trump, Ted Cruz, Marco Rubio, Ben Carson, Chris Christie and John Kasich. Carly Fiorina has been bumped to the undercard debate with Rand Paul, Mike Huckabee and Rick Santorum at 6 p.m.
No lengthy acceptance speeches are expected in the second World Dog Awards (The CW, 8 p.m.) with George Lopez hosting.
"Workaholics" (Comedy Central, 10 p.m.) returns for its sixth season, with a new workplace and Dane Cook guest starring. It's accompanied by a new comedy starring Charlotte Newhouse as a court-appointed guardian of an heiress under house arrest, played by Jillian Bell. "Idiotsitter" (Comedy Central, 10:30 p.m.) is adapted from their online series.
Drunken, often crude stories are retold in animation on the new "Greatest Party Story Ever … And Other Epic Tales" (MTV, 10:30 p.m.).
It's Kevin Hart vs. Olivia Munn on a new "Lip Sync Battle" (Spike, 10 p.m.).
Contestants on "Top Chef" (Bravo, 10 p.m.) make tacos in San Diego.
What happens when moonshiners work near the Arctic Circle? "Alaska Proof" (Animal Planet, 9 p.m.) involves making vodka. I'm sure there are animals involved in some way. Maybe they become animals if they imbibe too much.
Sheldon is sick on "The Big Bang Theory" (CBS, 8 p.m.).
In its second episode, Joey McIntyre of New Kids on the Block is a guest on "Angel from Hell" (CBS, 9:30 p.m.).
Colleen joins a gym on "Life in Pieces" (CBS, 9:30 p.m.).
Ray Liotta is on the warpath on "Shades of Blue" (NBC, 10 p.m.).
"Heroes Reborn" (NBC, 8 p.m.) won't be renewed for a second season, the network announced Wednesday.
Liz tries to avoid an assassination by the Cabal on "The Blacklist" (NBC, 9 p.m.).
The month-long Thursday night salute to art director William Cameron Menzies on Turner Classic Movies continues with his work on "Gone with the Wind" (8 p.m.), "Things to Come" (midnight), "Our Town" (1:45 a.m.), "Made for Each Other" (3:15 a.m.) and "Nothing Sacred" (5 a.m.).
Men's college hoops include UAB at Old Dominion (CBS Sports, 7 p.m.), Iowa at Michigan State (ESPN, 7 p.m.), Connecticut at Tulsa (ESPN2, 7 p.m.) High Point at Winthrop (ESPNU, 7 p.m.), Eastern Kentucky at Eastern Illinois (CBS Sports, 9 p.m.), Pittsburgh at Louisville (ESPN, 9 p.m.), Pacific at Saint Mary's (ESPNU, 11 p.m.) and California at Stanford (Fox Sports, 11 p.m.).
NBA action includes Toronto vs. Orlando (NBA, 3 p.m.) from London, Cleveland at San Antonio (TNT, 8 p.m.) and Lakers at Golden State (TNT, 10:30 p.m.).
In hockey, it's Chicago at Montreal (NBC Sports, 7:30 p.m.).
Daytime Talk
Kelly & Michael: Hugh Bonneville, Olivia Munn. The Talk: Josh Holloway, Sarah Wayne Callies, Louis Aguirre. Ellen DeGeneres: LL Cool J, Aubrey Plaza. Wendy Williams: Ice Cube. The Real: Brandy.
Late Talk
Stephen Colbert: Olivia Munn, T.J. Miller, Father John Misty. Jimmy Kimmel: Leslie Mann, Ariana Grande, Charlie Puth. Jimmy Fallon: Hillary Clinton, Lucy Liu, Flo Rida. Seth Meyers: Rashida Jones, Khole Kardashian, Rachel Bloom, Glenn Kotche. James Corden: Gillian Anderson, Tyler Perry, JR JR. Carson Daly: Holly Holm, Handsome Ghost, Ryan Duffy (rerun). Tavis Smiley: Erin Brockovich, Wendell Pierce, Taj Mahal. Trevor Noah: Ice Cube. Conan O'Brien: Kevin Hart, Nick Robinson, Oh Wonder.