We're spending each day this week looking at what's in store, mostly on broadcast networks, as they begin to roll out their fall seasons this week. Here's what's happening on Tuesdays. 
NEW SHOWS
"This is Us" (NBC, 10 p.m., starts tonight) seems to be a welcome addition to network schedules. Not a cop show or a doctor show, it is instead that rare breed known as the family drama, where real life home life issues are given the prominence they were on, say, "Parenthood." In this case, Mandy Moore and Milo Ventimiglia play expectant parents; Justin Hartley an actor seen as meat; Chrissy Metz as his plus sized sister, trying on her own romance and recent Emmy winner Sterling K. Brown as a guy who looks up his biological father. All is fine and good except for the twist that creator Dan Fogelman inserts for no necessary reason. The standout actor in the pilot is Gerald McRaney, a kindly doctor who only appears as a guest star. And then you wish the thing was a doctor drama.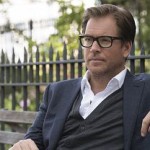 "Bull" (CBS, 9 p.m., starts tonight) will measure to what degree audiences want to see the early career choice of Dr. Phil. Michael Weatherly, who left the "NCIS" family that otherwise sandwiches the new show, plays the legal consultant who analyzes juries with a psychological bent if not an actual degree. It's all ginned up like a CBS procedural, with action and computer screens. And Dr. Phil, as a co-creator, is probably pleased to be played by a matinee idol. Doesn't look great.
"American Housewife" (ABC, 8:30 p.m., Oct. 11) stars Katy Mixon, a standout on "Mike & Molly" and "Eastbound and Down," as a mom trying to raise her kids and survive in a snooty Connecticut neighborhood. But the that idea she's somebody's idea of overweight is seen by the show's original title, "The Second Fattest Housewife in Westport." Here's a story I did about the show.
"No Tomorrow" (The CW, 9 p.m., Oct. 4), from a network that seems to have whittled down its offerings to superheroes and unusual female-driven shows from "Jane the Virgin" to "Crazy Ex-Girlfriend," stars the appealing Tori Anderson as a young woman who meets a free spirit (Joshua Sasse of "Galavant") who is convinced the world is ending soon, so she joins him on his bucket list adventure. It has a fresh feel to it.
RETURNING SHOWS
"Brooklyn Nine-Nine" (Fox, 8 p.m., returns tonight), "NCIS" (CBS, 8 p.m., tonight), "New Girl" (Fox, 8:30 p.m., tonight), "The Flash" (The CW, 8 p.m., Oct. 4), "Fresh Off the Boat" (ABC, 9 p.m., Oct. 11), "Scream Queens" (Fox, 9 p.m., tonight), "The Middle" (ABC, 8 p.m., Oct. 11), "The Real O'Neals" (ABC, 9:30 p.m., Oct. 11), "Chicago Fire" (NBC, 10 p.m., Oct. 11), "Marvel's Agents of S.H.I.E.L.D" (ABC 10 p.m., tonight), "NCIS: New Orleans" (CBS, 10 p.m., tonight).
OF NOTE ON CABLE
"Atlanta" (FX, 10 p.m., started Sept. 6) is a very different kind of comedy from Donald Glover (of TV's "Community" and rap's Childish Gambino) that succeeds in a way other shows have not in reflecting African-American life in a droll, deadpan and clever way as it depicts the story of a guy struggling to become a manager of a cousin who is making his name as a rapper, locally anyway. One of the fall's standout shows.
"Good Behavior" (TNT, 9 p.m., Nov. 15) looks to be a real change of pace for Michelle Dockery, the former Lady Mary on "Downton Abbey" who here is a ruthless contemporary con artist. It's based on a series of novellas from "Wayward Pines" author Blake Crouch.
"Aftermath" (Syfy, 10 p.m., Sept. 27), in which Anne Heche and James Tupper lead a family trying to cope with a cosmic changes — the end of the world mixed with the beginning of a new one.