It's the new fall season TV week, which we are reviewing night-by-night. Mostly this year that means new seasons for lots of returning shows — including three tonight from Chicago, covering fire, police and medicine. Even though Wednesday doesn't seem to be night locked down by favorites (the way, say, Thursdays are), the five broadcast networks bring just two new shows for the day this fall — the same number of new shows debuting on Netflix tonight. 
NEW SHOWS
"Stumptown" (ABC, 10 p.m., starts tonight). Network TV has a penchant for miscasting female leads of action shows. In this case the ex-Marine private detective with lots of bad luck and a messy life is played by Cobie Smulders, the sparkly star from "How I Met Your Mother." She operates in Portland, Ore., hence the show name, and the whole thing is based on a comic book series. But you hardly believe she'll survive one scuffle, let alone lots of them. The cast includes Jake Johnson in yet another bartender role, Camryn Mannheim and Michael Ealy.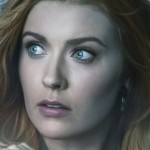 "Nancy Drew" (CW, 9 p.m., starts Oct. 9). Like it's accompanying "Riverdale," this dark, updated story of the teen detective has little to do with its  source material, in this case the 175-title book series. Kennedy McMann stars as the 18-year-old sleuth who foregoes college to look into a local murder in her small town. From the makers of "Gossip Girl," the new version promises to be sexier with more pop culture references. But also: ghosts. Maddison Jaizani, Alex Saxon and Tunji Kasim round out the cast. Scott Wolf ("Party of Five") plays her dad.
RETURNING
"Survivor" (CBS, 8 pm., returns tonight), "The Goldbergs" (ABC, 8 p.m., tonight), "Chicago Med" (NBC, 8 p.m., tonight), "The Masked Singer" (Fox, 8 p.m., tonight), "Riverdale" (CW, 8 p.m., returning Oct. 9), "Schooled" (ABC, 8:30 p.m., tonight), "Modern Family" (ABC, 9 p.m., tonight), "Chicago Fire" (NBC, 9 p.m., tonight), "Seal Team" (CBS, 9 p.m., tonight), "Single Parents" (ABC, 9:30 p.m., tonight), "Chicago P.D." (NBC, 10 p.m., tonight), "S.W.A.T." (CBS, 10 p.m., tonight).
OF NOTE ON CABLE
"It's Always Sunny in Philadelphia" (FXX, 10 p..m., tonight). with the start of its 14th season, it ties the very different "Ozzie & Harriet" as TV's longest running live action comedy.
"American Horror Story: 1984" (FX, 10 p.m., began Sept. 18). The slasher-inspired season
"Crank Yankers" (Comedy Central, 10 p.m., tonight).