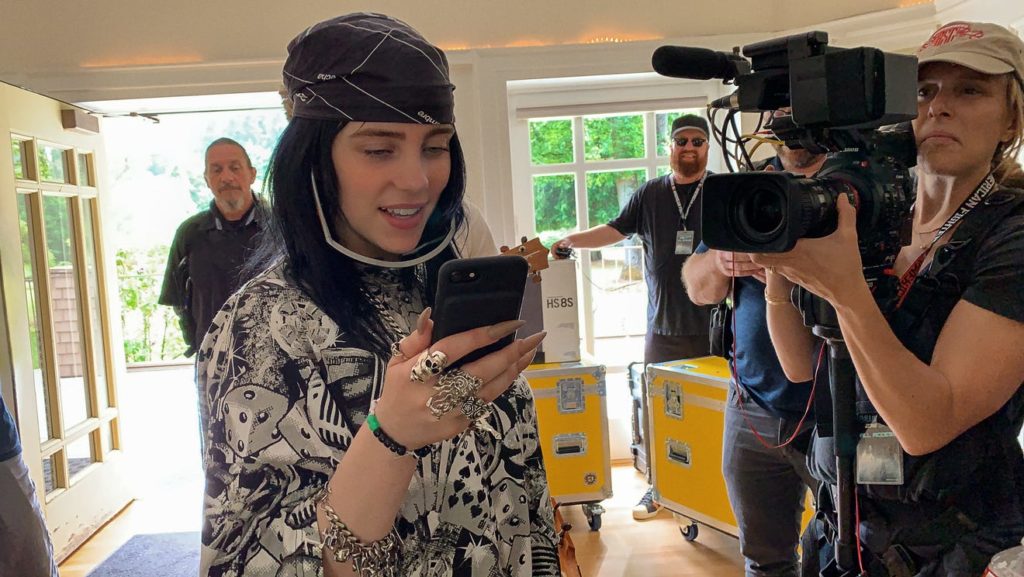 One of the biggest pop stars around and one of the most enigmatic, opens up her world a bit in the new R.J. Cutler documentary "Billie Eilish: The World's a Little Blurry" (Apple TV+, streaming).
One of the great voices in history is dramatized in the new film "The United States vs. Billie Holiday" (Hulu, streaming), with Andra Day in the title role.
The big Hollywood premiere is an animated one, updating the old cartoon team "Tom & Jerry" (HBO Max, streaming) with vocal contributions from Chloe Grace Moretz, Michael Peña, Colin Jost and Rob Delaney.
In the imported Spanish comedy "Crazy About Her" (Netflix, streaming), a man checks into a mental hospital in order to see a woman.
The animated "Bigfoot Family" (Netflix, streaming) is a sequel to "Son of Bigfoot." It will not be featured in a new episode of "The UnXplained" (History, 9 p.m.) that considers whether Bigfoot exists.
The Zen and jazz-inflected "Painting with John" (HBO, 11 p.m.) has its season finale.
The careers of Nicki Minaj, Gucci Mane, French Montana, Nipsey Hussle, Wake Flocka and 50 Cent are covered in the series finale of "Hip Hop Uncovered" (FX, 10 p.m.).
"Dickinson" (Apple TV+, streaming) as does the engaging "Losing Alice" (Apple TV+, streaming), its movie wrapped.