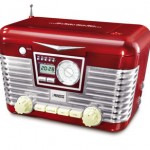 Started with a two song salute to Dave Brubeck, who turns 90 Monday. Then a variety of approaches, including new stuff from Jonathan Richman, Sufjan Stevens, Steve Wynn, some cuts from Grammy nominated work b artists from Laurie Anderson to Neil Young. And a remembrance of John Lennon on the 30th anniversary of his death.
Here's what I played on the radio Friday. The setlist follows. Listen to it here.
Friday Morning Rock   12-3-2010   9 a.m.-12 noon   WRTC 89.3 FM
"Unsquare Dance," Dave Brubeck Quartet
"Take Five," Dave Brubeck Quartet
"Flow," Laurie Anderson
"Jah Army," Stephen Marley featurig Damian "Jr. Gong" Marley
"Dub Steppin," Thomas Blondet featuring Subatomic Sound System
"Amerimacka," Thievery Corporation (TC Remix)
"Really Real," Tricky
"Splitting Hairs," Yo Mamas Big Fat Booty Band
"Looking for the Perfect Beat," Afrika Bambaataa & Soul Sonic Force
"Winter Afternoon by B.U. in Boston," Jonathan Richman
"Moon, Queen of Night on Earth," Jonathan Richman
"These Bodies That Came to Cavort," Jonathan Richman
"The Ghost of Rockschool," Belle & Sebastian
"Summer Dust," The Love Language
"Bullets for the Newborn King," Elvis Costello
"Love & War," Neil Young
"The Needle and the Damage Done," Laura Marling
"Little Green," Joni Mitchell
"Lover, Lover, Lover," Leonard Cohen (live)
"Visions of Johanna," Bob Dylan
"I'll Be Your Baby Tonight," Bob Dylan
"It's All Over Now, Baby Blue," Them
"Picture Window," Ben Folds/Nick Hornby
"Racing in the Streets (78)," Bruce Springsteen
"Impossible Soul," Sufjan Stevens
"A Trip Down Rooster River," Philistines Jr.
"Wasted Hours," Arcade Fire
'Down by the Water," The Decemberists
"Resolution," Steve Wynn & the Miracle 3
"(Just Like) Starting Over," John Lennon (alternate mix)
"Mind Games (Make Love, Not War)," John Lennon
Tribute to John Lennon – Jerry Lewis
"Real Love," John Lennon
"Instant Karma!," John Lennon
"Stand By Me," John Lennon
Listen to Friday Morning Rock weekly at 9 a.m. EST in Hartford on WRTC 89.3 FM or online at www.wrtcfm.com. Listen to the entire show here.