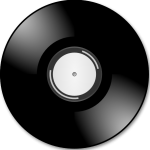 This is getting to be a bad habit: Posting this set list later and later. Let's blame the holidays, shall we? Started off Friday's show with some Bill Withers and Mose Allison before moving into some Tricky, Underworld and James Brown to accompany some new Royksopp.
After a fair sampling of the new Steve Wynn, with a few of his earlier tracks as well, eventually arrived at an hour's worth of Christmas tunes. This week: Much more, but it will also be Christmas Eve.
The setlist for what I played on the radio follows. Listen to the whole show here.
Friday Morning Rock 12-17-2010  9 a.m.-noon WRTC 89.3 Hartford
"Lovely Day," Bill Withers
"More Than This," Charlie Hunter featuring Norah Jones
"This City," Steve Earle
"Young Man's Blues," Mose Allison
"Down in Mexico," The Coasters
"Come Undone," Isobel Campbll & Mark Lanegan
"Wildflower," Cee Lo Green
"Somebody to Love Me," Mark Ronson & Business Intl
"Senior Living," Royksopp
"Ghetto Stars," Tricky
"Between Stars," Underworld
"Get Up I Feel Like Being a Sex Machine, Pts. 1 and 2," James Brown
"Colored Lights," Steve Wynn & The Miracle 5
"No One Ever Drowns," Steve Wynn & The Miracle 5
"Resolution," Steve Wynn & The Miracle 5
"Long Before My Time," The Baseball Project
"Jackie's Lament," The Baseball Project
"Shades of Blue," Steve Wynn
"my Brother Tom, the Green Beret," Philistines Jr.
"You Were Born to Be in Battle," The Old 97s
"Streets of Philadelphia," Marah
"Come On (Let's Go Tonight)," Bruce Springsteen
"National Ransom," Elvis Costello
"Brand New Cadillac," Clash
"I Don't Wanna Know," Peter Wolf
"Take It So Hard," Keith Richards
"Dang Me," Tavern Tan
"These Bodies That Came to Cavort," Jonathan Richman
"4th of July/Christmas Rag," Peter Case
"Christmas is Near," Open Road
"On Shakey Ground We Stand," Johnny Dowd
"Santa Stole My Baby," Leroy
"It's Abou That Time," The Idea
"Merry Christmas Will Do," Material Issue
"This Christmas," Shoes
"Every Day Will Be Like a Holiday," Marti Jones & Don Dixon
"Underneath the Christmas Tree," Bill Lloyd
"Don't Believe in Christmas," The Sonics
"Somebody Stole My Santa Claus Suit," The Christmas Jug Band
"Come Thou Fount of Every Blessing," Sufjan Stevens
"Just for Now," Imogen Heap
"Snowfall," Ingrid Michaelson
"Carol of the Bells," The Bird & the Bee
"I've Got My Love to Keep Me Warm," Billie Holiday (Yesking Remix)
"Chilly Winds," Nina Simone (Fink remix)
"Winter Wonderland," Shirley Horn (Christian Prommer remix)
Listen to Friday Morning Rock weekly at 9 a.m. EST in Hartford at WRTC 89.3 FM or online at www.wrtcfm.com. This show is available for streaming here.